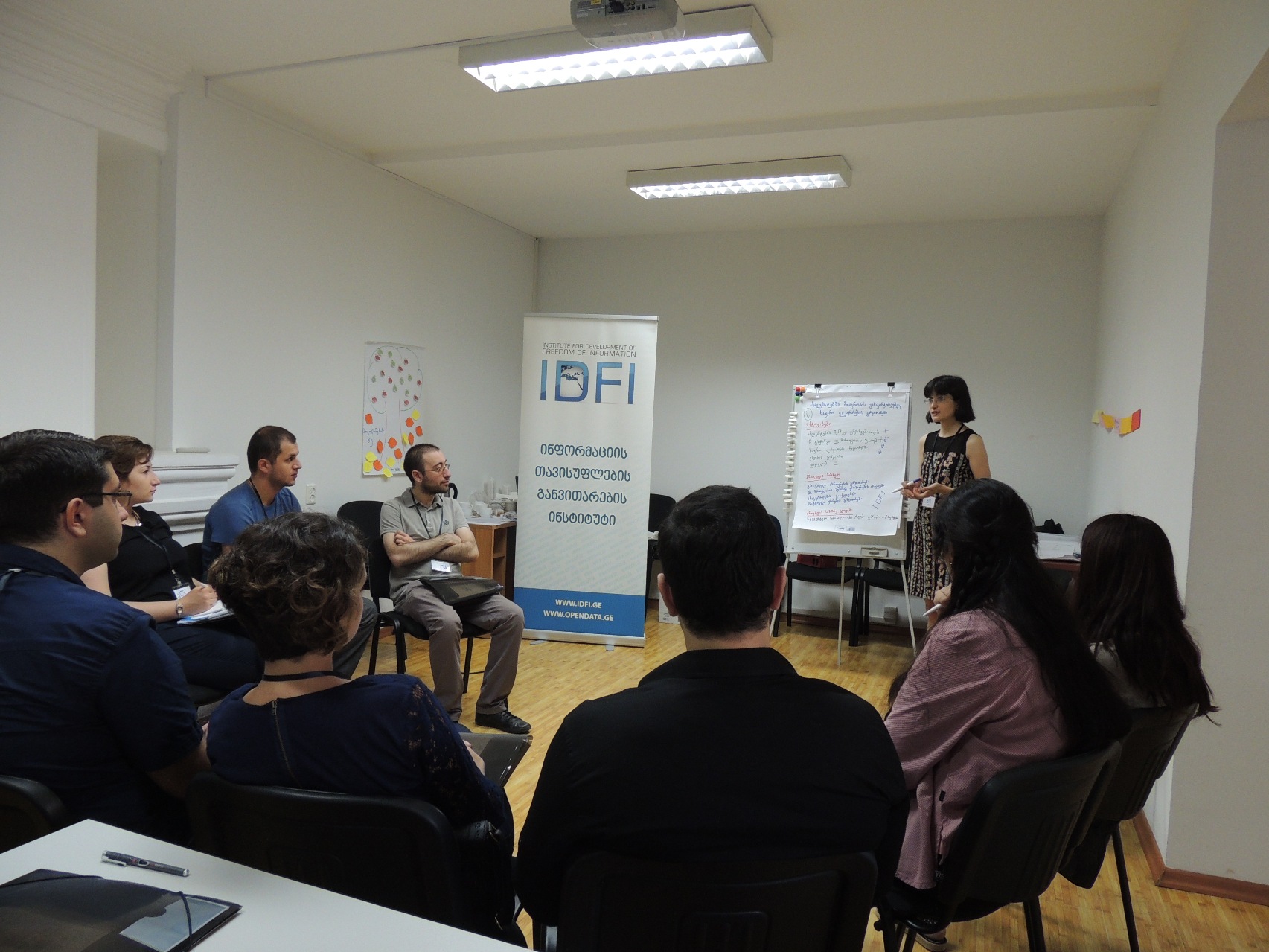 On September 15, 2015, IDFI (Institute for Development of Freedom of Information) launched training series about e-participation. Trainings aim to develop critical thinking of youth, increase their awareness about the contemporary mechanisms necessary for holding government accountable.
Training participants gained information about public information, electronic request of public information, methods of monitoring of Facebook pages and official websites of public institutions, and practical usage of open resources. Students were provided with Guidebook for E-participation, covering the above-mentioned issues and giving anyone major directions to assess governmental e-services and the level of e-governance in Georgia. IDFI plans to deliver six separate trainings during September 15-24.
It is noteworthy, that participants will have chance to put their knowledge into practice after the training through studying Facebook and web-pages of public institutions, requesting public information electronically, observing governmental activities and preparing blog-posts based on their monitoring.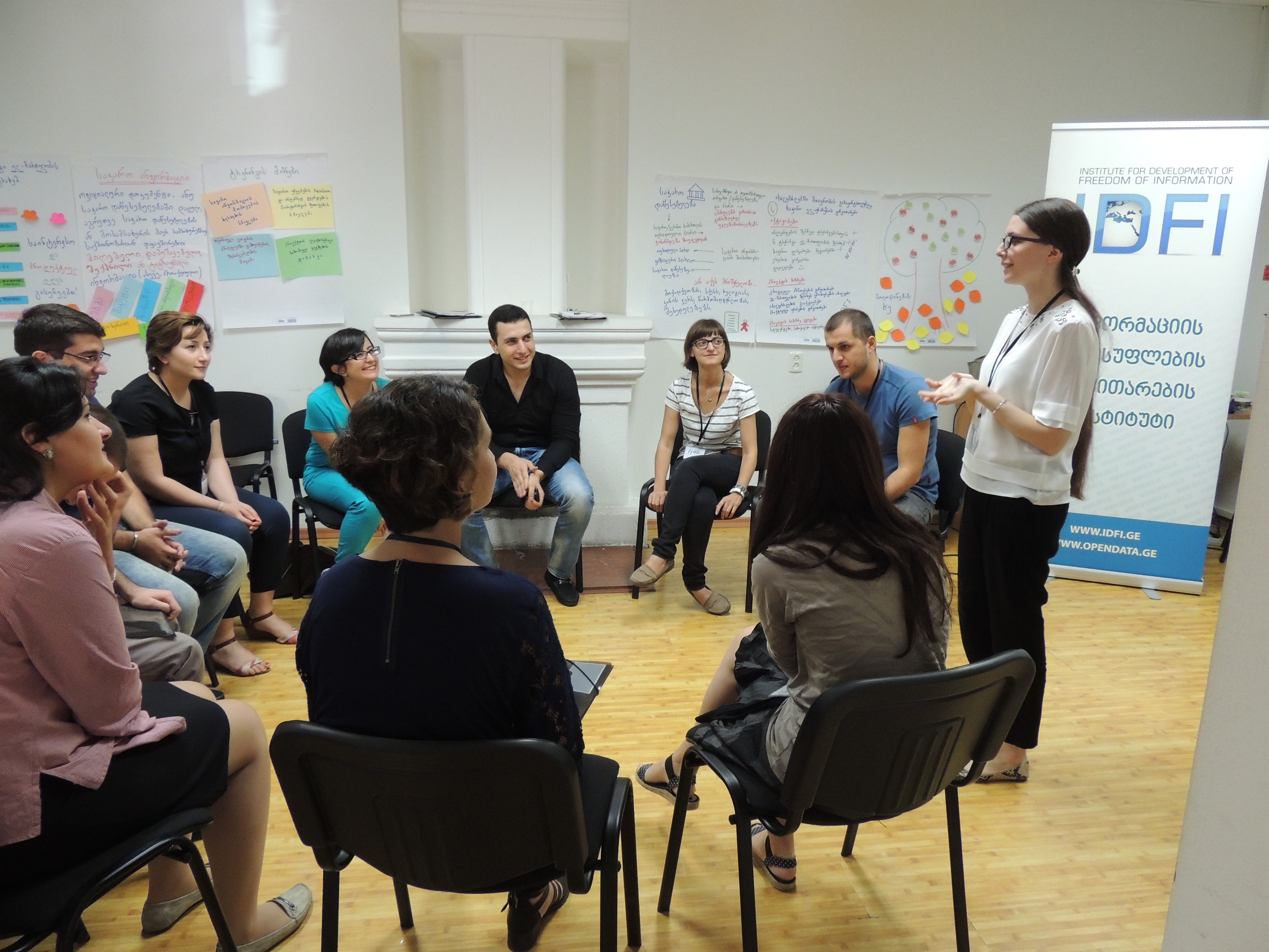 Moreover, they will take part in essay competition. The best ten papers will be published on IDFI website and three winners will be awarded with special prize, Kindle.

It should be noted, that about 300 applicants expressed willingness to attend trainings, which made the selection process quite competitive. Finally, 60 participants were selected for six one-day trainings. Majority of them are students, bloggers, journalists and civic activists, interested in the issues of government accountability and motivated to use the gained knowledge practically in their future career.
Trainings are conducted in the framework of the project "Enhancing E-Skills of Controlling Government among Young People", financially supported by U.S. Embassy in Georgia.