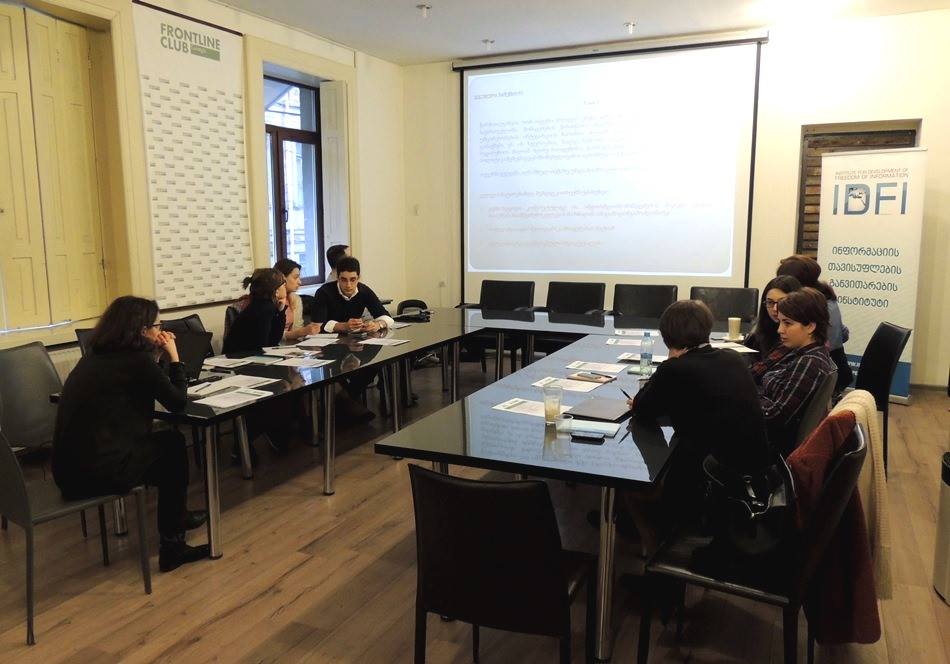 On February 8-9, 2016 training in social research methods was held for the IDFI staff. The training was organized within the framework of the project "Organizational Development Grant - IDFI" implemented with the support of Open Society Budapest Foundation Institute (OSI).

The training was conducted by Ms. Nino Zhghenti, a lecturer at the Free University with extensive experience as a researcher. During the training the employees of IDFI were given an opportunity to further enhance knowledge of such issues as qualitative and quantitative research, research methods, research design, the method of in-depth interview, focus group discussion, ethics, research, evaluation, content analysis, evaluation studies, etc. Along with theoretical input, a lot of practical activities were used during the training, both individually and in small groups.

The goal of the Organizational Development Grant received by IDFI is to assist overall development of IDFI as a think tank in three specific areas: quality of research products, communications and advocacy, internal development and governance.