Statement of IDFI concerning the Crime Statistics Published by the Ministry of Internal Affairs of Georgia
News | Statements
6 December 2013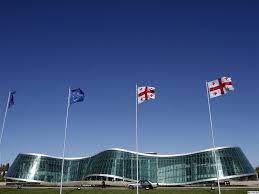 As you are informed, the Ministry of Internal Affairs of Georgia has issued the nationwide crime statistic data. IDFI welcomes the initiative of the ministry to make the society familiar with this information; however, it is notable that the Ministry does not provide the categorization of these data according to the types of crime. IDFI addressed to the Ministry of Internal Affairs in April 12, 2013 with the request of detailed statistics, but ministry refrained from publicizing these data.
Today, IDFI requested the detailed information about the number of crimes detected in Tbilisi in 2012-2013 years together with categorization according to the types of crime.
Institute for Development of Freedom of Information expresses hope that this time Ministry complies with the request of the organization and makes the published statistic data more transparent.
Other Publications on This Issue