News | Economics and Social Policy | Publications | Article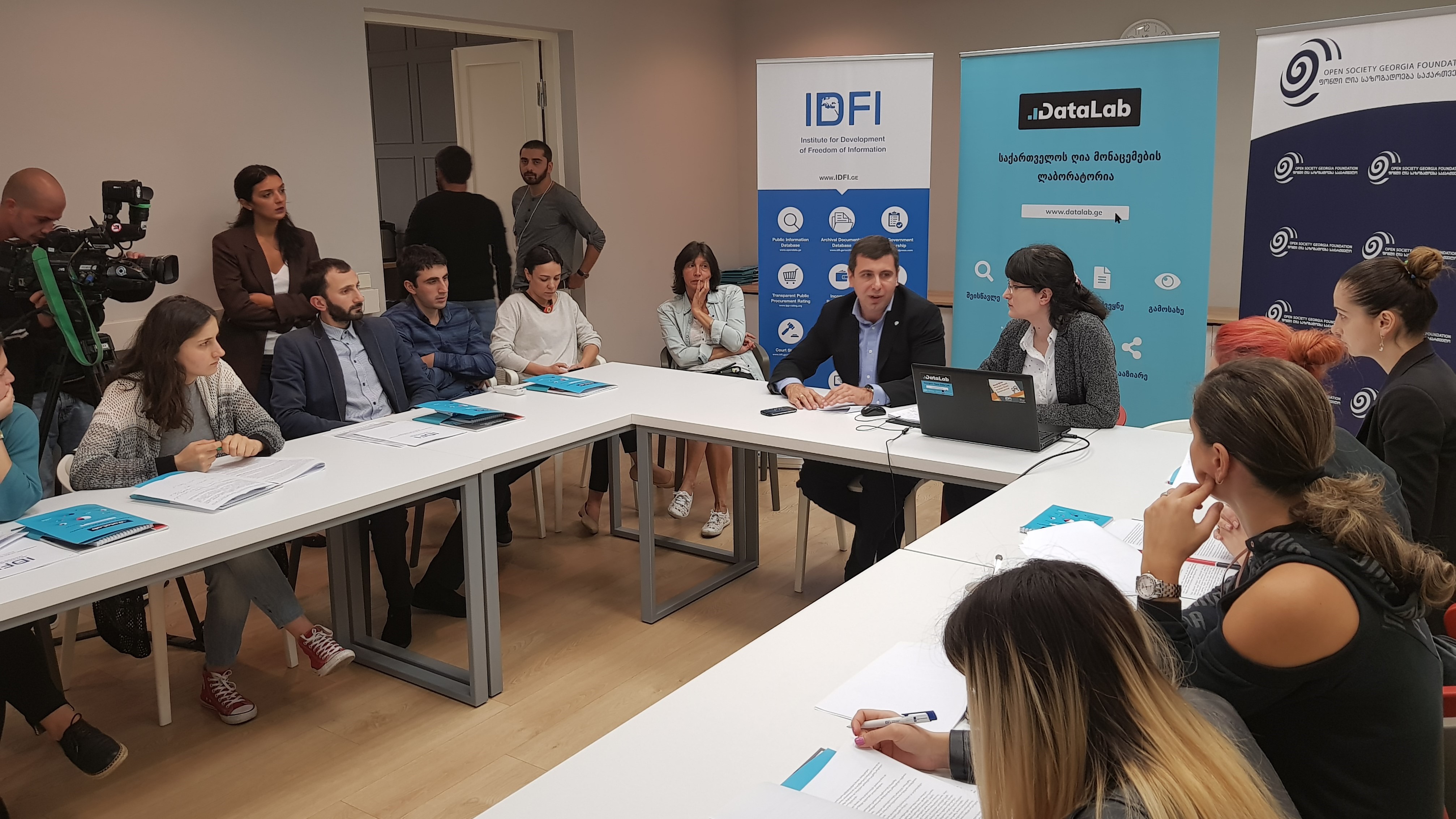 Access to public information in Georgia, especially in open and machine-readable form, remains a challenge. The basis for this is, to some extent, the absence of relevant legislative base and standards.
On September 28, the Institute for Development of Freedom of Information (IDFI) held presentation of a new online module for public official income declarations and Georgia's open data platform – www.DataLab.ge.
Attendees were also be informed about the accessibility of information on income received by public officials.
The event was held as part of the International Access to Information Day.
The event was opened by Levan Avalishvili - Programs Director at IDFI, who spoke about the achievements and challenges that Georgia has in terms of access to public information. "The Government of Georgia and the Ministry of Justice must accelerate the initiation of a new draft law on freedom of information to Parliament, which will also regulate issues of publication and access to open data," – said Levan Avalishvili.
Levan Avalishvili also introduced the new online module of public official income declarations covering 2010-2017 and spoke about the existing practice of access to this information, which is further explored in a report prepared by IDFI.
"For years, Georgia has had a flawed, unfair and non-transparent system of public service remuneration. These flaws can be seen clearly in the new online module created by IDFI that features information about remuneration received by 700 high ranking officials. One such flaw is the fact that the most recent legal restrictions on using bonuses and salary supplements have not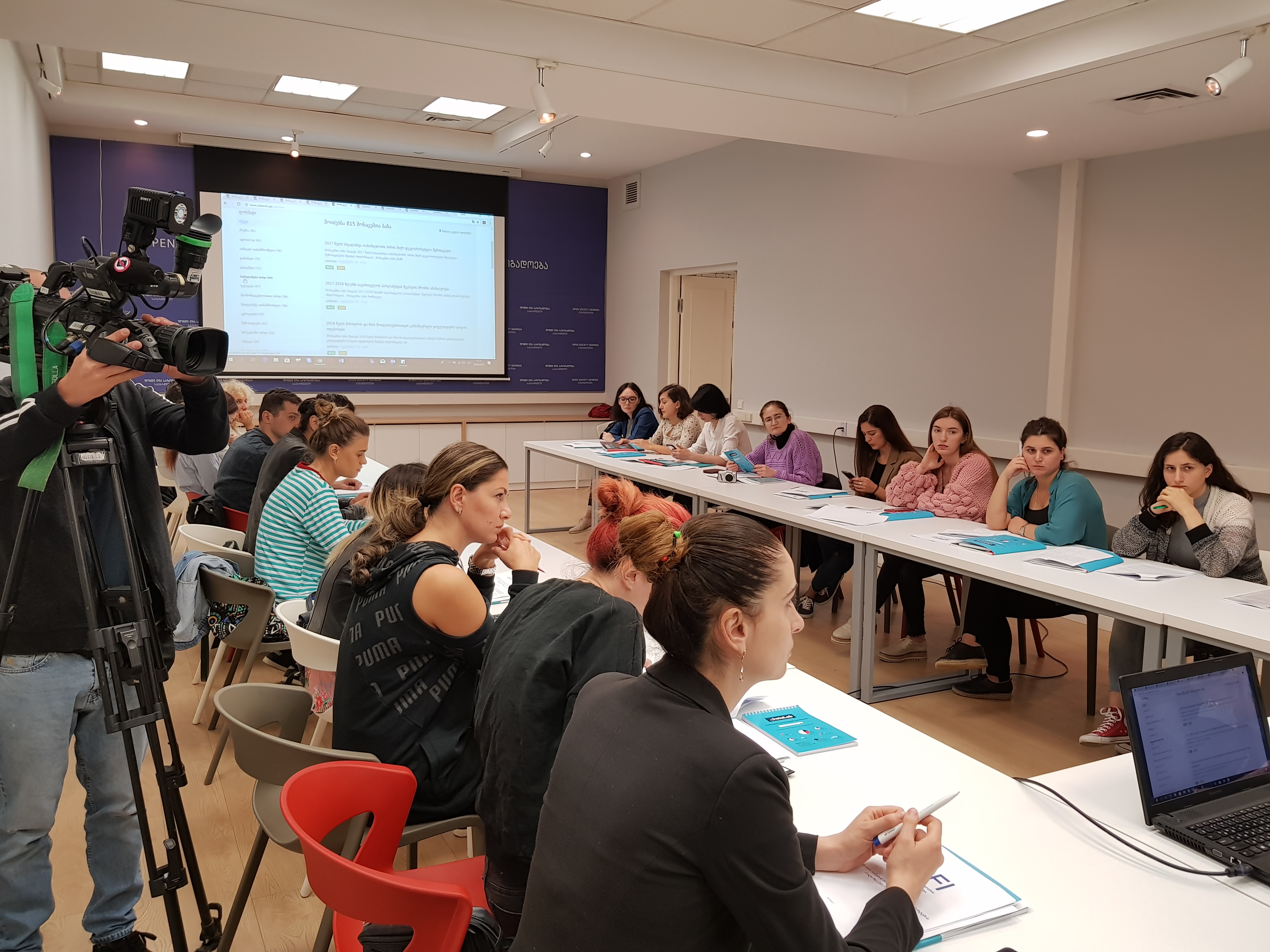 affected the total remuneration received by public officials, whose salaries were increased to accommodate the loss of bonuses and supplements." – Avalishvili pointed out.
Teona Turashvili - Head of E-Governance Direction at IDFI, presented the Open Data Platform – www.DataLab.ge and its technical capabilities.
"DataLab holds more than 800 public information datasets from over 165 central and local public institutions that cover a diverse range of important issues, such as: public administration, finance, transport, society, economy, local government, crime, social issues, health care, education and environment," – said Teona Turashvili.
www.DataLab.ge can be used by anyone to access public information, build data visualizations, or download and use the information at will.