Representatives of IDFI presented the results of the work in Shida Kartli
News | Memory and Disinformation Studies | Article
21 November 2022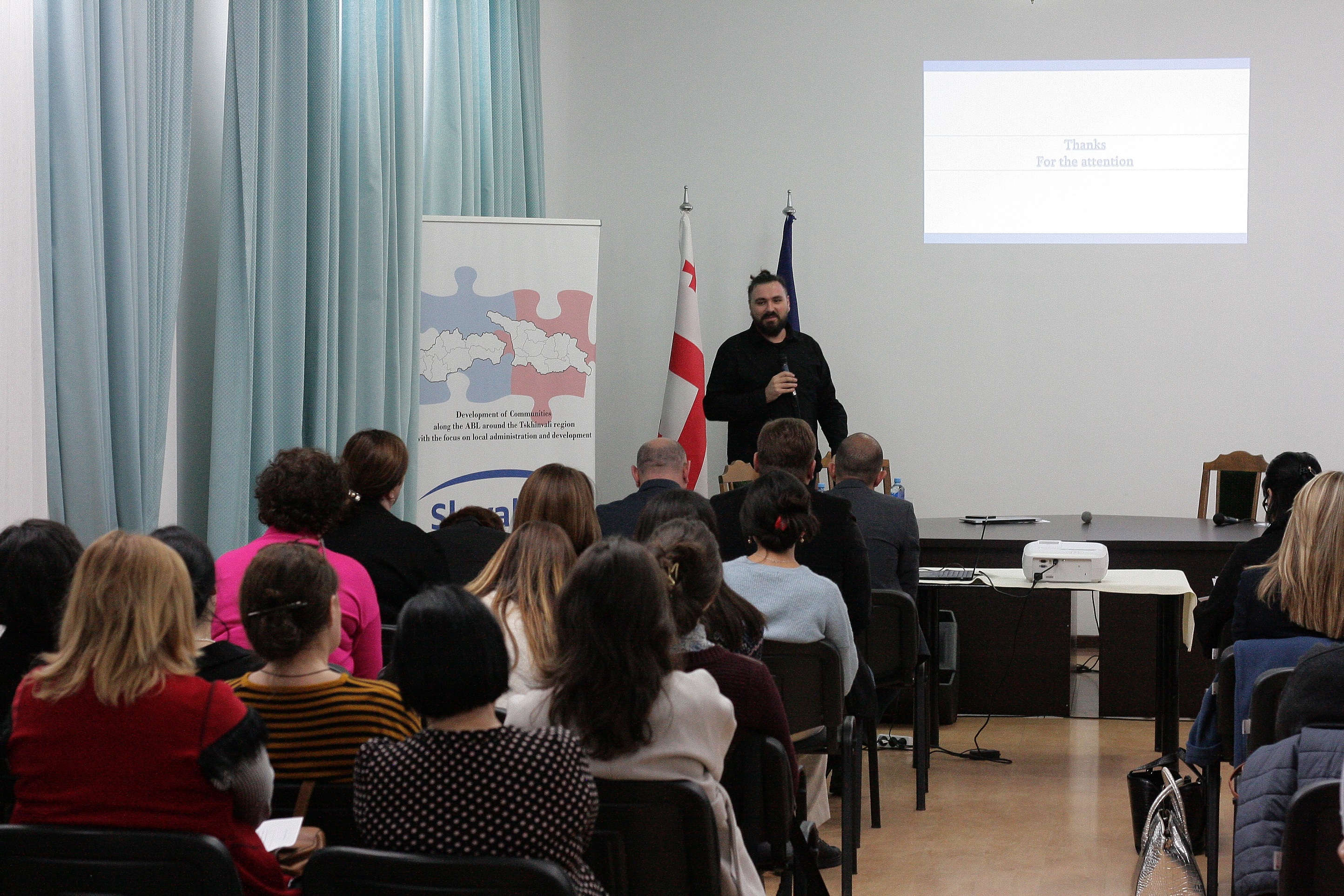 Institute for Development of Freedom of Information (IDFI) became a local partner of the Slovakia-based independent consulting company and think-tank - Strategic Analysis.
On November 15-16 IDFI got involved and presented the results of the work in the region at the international conference - " Administrative Bordner Line (ABL) issues and their challenges: what are their solutions?" which took place in Gori.
During the presentation the representatives of Disinformation and Memory direction of IDFI, Anton Vatcharadze and Nino Gozalishvili talked about the projects implemented in the region within the Georgian Information Integrity program and their results. Discussion touched upon two projects: "Solidarity Branding '' and "New Identity for the city of Gori".
Representatives of IDFI and Strategic Analysis signed a partnership memorandum and expressed desire to mutually work on future projects in neighboring European countries and South Caucasus. Strategy Analysis has more than 10 years of work experience in the region.
Other Publications on This Issue