News | Trainings | FIGHTING CORRUPTION | Publications | Article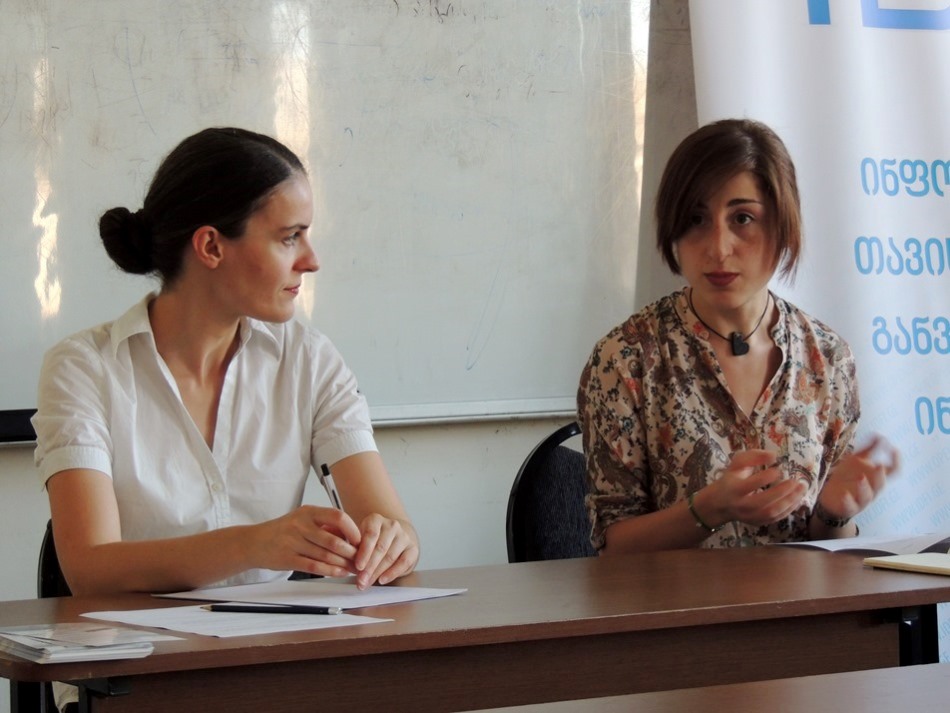 On September 28, Institute for Development of Freedom of Information (IDFI) held a public lecture and distributed various printed material through students.

Public lecture on Freedom of Information in Georgia was held at Tbilisi State University. Nino Merebashvili, lawyer and analyst at IDFI; Tatuli Todua, head of department of protection of civil, political, economic, social and cultural rights at public defender's office and Salome Tsetskhladze, journalist of studio Monitor spoke about freedom of information in Georgia.
More specifically, their speeches were about: freedom of information in Georgian public institutions; the changes, implemented in last several years; most open and closed institutions; achievements, problems and challenges regarding freedom of information in Georgia.
Nino Merebashvili noted that after parliamentary elections in 2012 new government was more open that it currently is and this meaningfully is related to the fact, that after elections they had to disclosure information about previous government's activities.
Tatuli Todua underlined the role of public defender's office in improving the rate of freedom of information and the obstacles that the office has to overcome in the process of working on it. She stated that normative reality and practice differ from each other in Georgia. Moreover, because of lack of citizen's engagement public entities do not feel the need to fulfill the commitment of disclosure of public information.

Salome Tsetskhladze remembered several cases of violation of freedom of information that she personally had to face. She said that public institutions often refuse to answer the requests of individuals while organizations have more chance to get the information, they asked, though between organizations also exists hierarchy and not all of them receive demanded data.

Representatives of IDFI distributed informational booklets, E-participation guidebook, printed studies and other materials through students of the university and attendees of the lecture, who were actively engaged in the discussion.