News | FIGHTING CORRUPTION | Publications | Article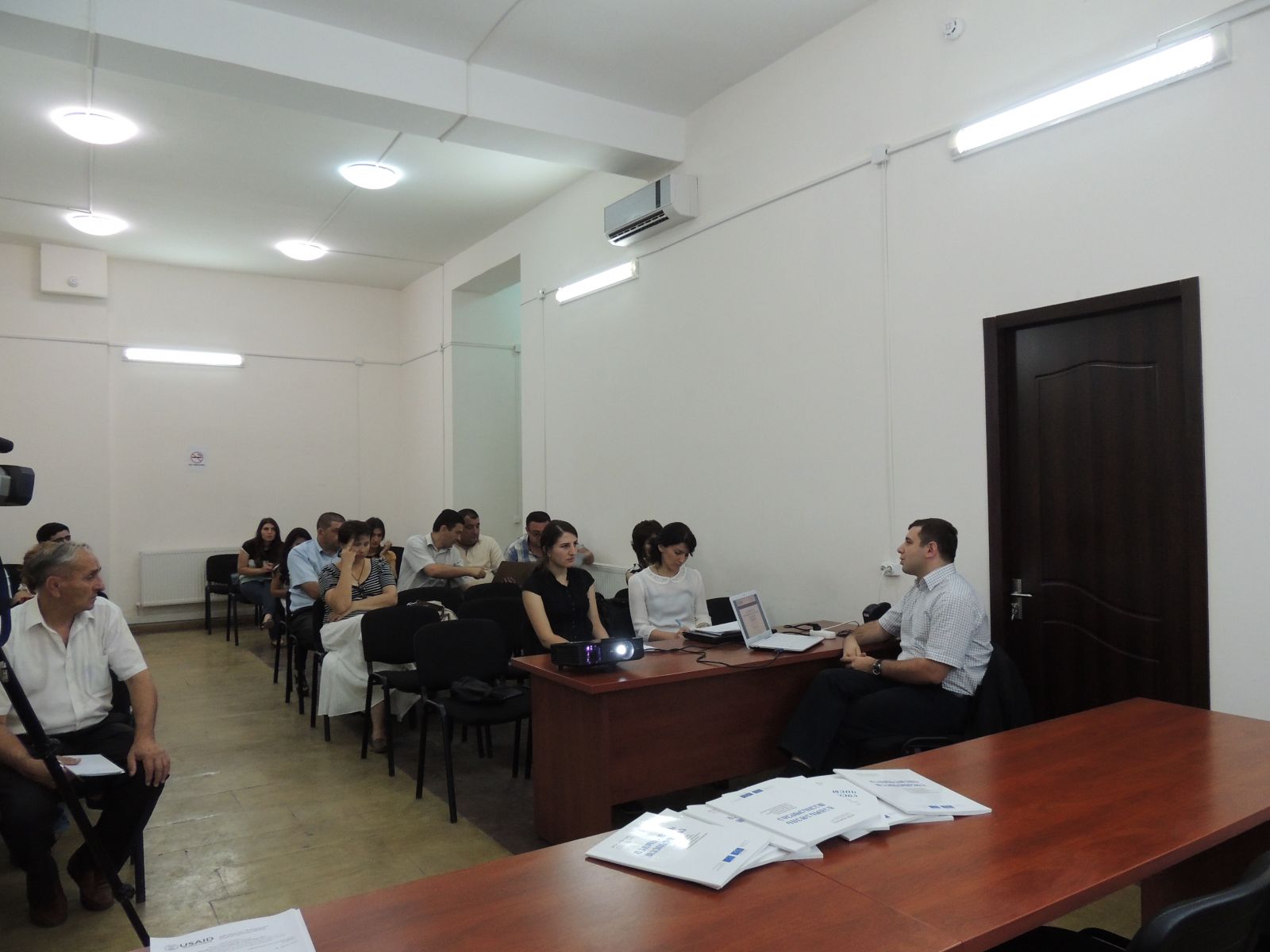 On 30th July, 2013 in the framework of the project "Improving of Freedom of Information Act (FOIA) and Increasing Public Awareness on FOIA" the public discussion was organized in Marneuli at the USAID Center of Civic Engagement. The goal of the public discussion is to advance of citizens' awareness on the freedom of information and active involvement of stakeholders on public disclosure process.
Levan Avalishvili, IDFI Chairman, made a presentation about the existing legislative regulations, presented the obligations of Government under the "Open Government Partnership" in terms of Freedom of information. He spoke about the IDFI practices on the information requests. Leven Avalishvili highlighted the amendments in the legislation in 2012 that imposes the public authorities to disclose public information on their web-sides. Implementation of the law was on the Ministry of Justice to elaborate the Government decree which will be entered in by September 1st 2013. He referred to the civic engagement to be created proper Government Decree.
The participants raised the issue concerning the local municipalities' liabilities in context of the new Decree. In regards with the local self-government bodies, Levan Avalishvili explained that the government decree instructs the government structures this stage. But, he expressed his vision that with the active commitments of the society the list of public disclosure could be possible to be elaborated for the local municipalities.
Dr. Thomas Hart, USAID Expert on FOIA spoke about the international tendencies on public disclosure, best practices to increase public awareness to engage them in the processes, significant role of media and civil society organizations on advancing and encouraging citizens' interests.
The public discussion continued with question and answer format, where attendees discussed the issues characteristics of the region. Particularly they stressed language problems in the ethnic settlements, which promote citizens indifferent attitudes and lack of media sources. They have expressed readiness to put their efforts in this direction.