News | Media, Internet and Innovations | Pressing Issues | Article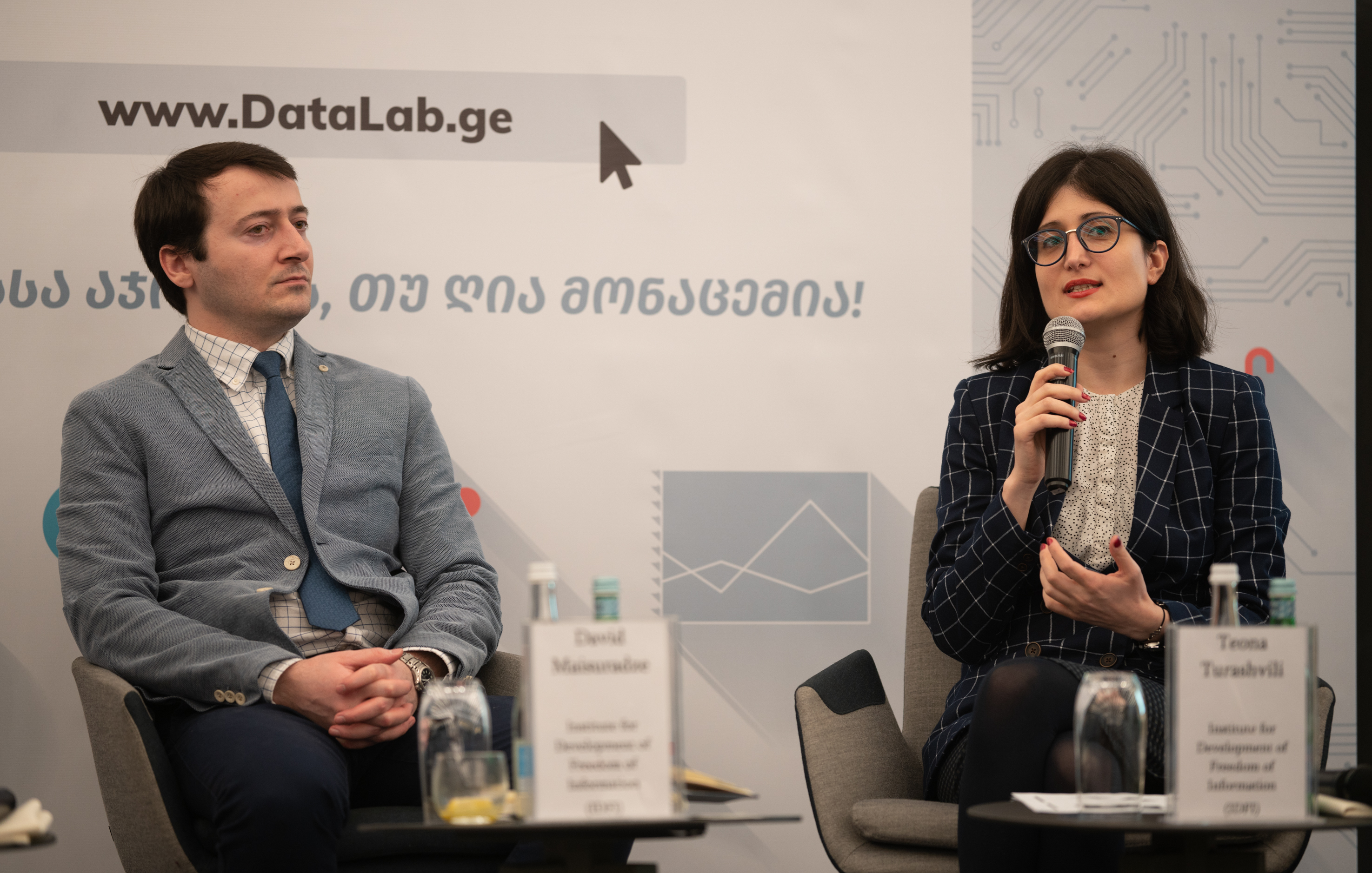 On February 26, - Institute for Development of Freedom of Information (IDFI) presented the Open Data Toolkit and awarded the winners of the contest of analytical articles.
During the presentation, Teona Turashvili, Head of Media, Internet and Innovations Program at the Institute for Development of Freedom of Information (IDFI), spoke about the importance of Open Data Guidelines and the practical tips given in the Guidebook.
"With the help of the toolkit, you will learn the methods that can be used to convert data to a relatively convenient format, as well as the important functions of Excel for processing and analyzing data. The toolkit includes tips for the preparation of data visualizations. The example of the Visegrad countries illustrates how journalists and civic activists can use data platforms to monitor the activities of various branches of government. We think our new practical guide will be an important resource for people interested in data to deepen their knowledge and understand more about data analysis, "said Teona Turashvili.
The winners of the contest of analytical articles - Data for Change - were awarded at the end of the presentation with certificates and gifts by Peter Mikiska, Ambassador Extraordinary and Plenipotentiary of the Czech Republic to Georgia, and David Maisuradze, Head of the Open Government program at the Institute for Development of Freedom of Information (IDFI).
"The purpose of the analytical essay competition was to encourage open data processing and data analytics. We are glad that many people were interested and presented interesting papers. We will continue to encourage journalists and civil activists to work with data and be able to process it better. " - stated David Maisuradze.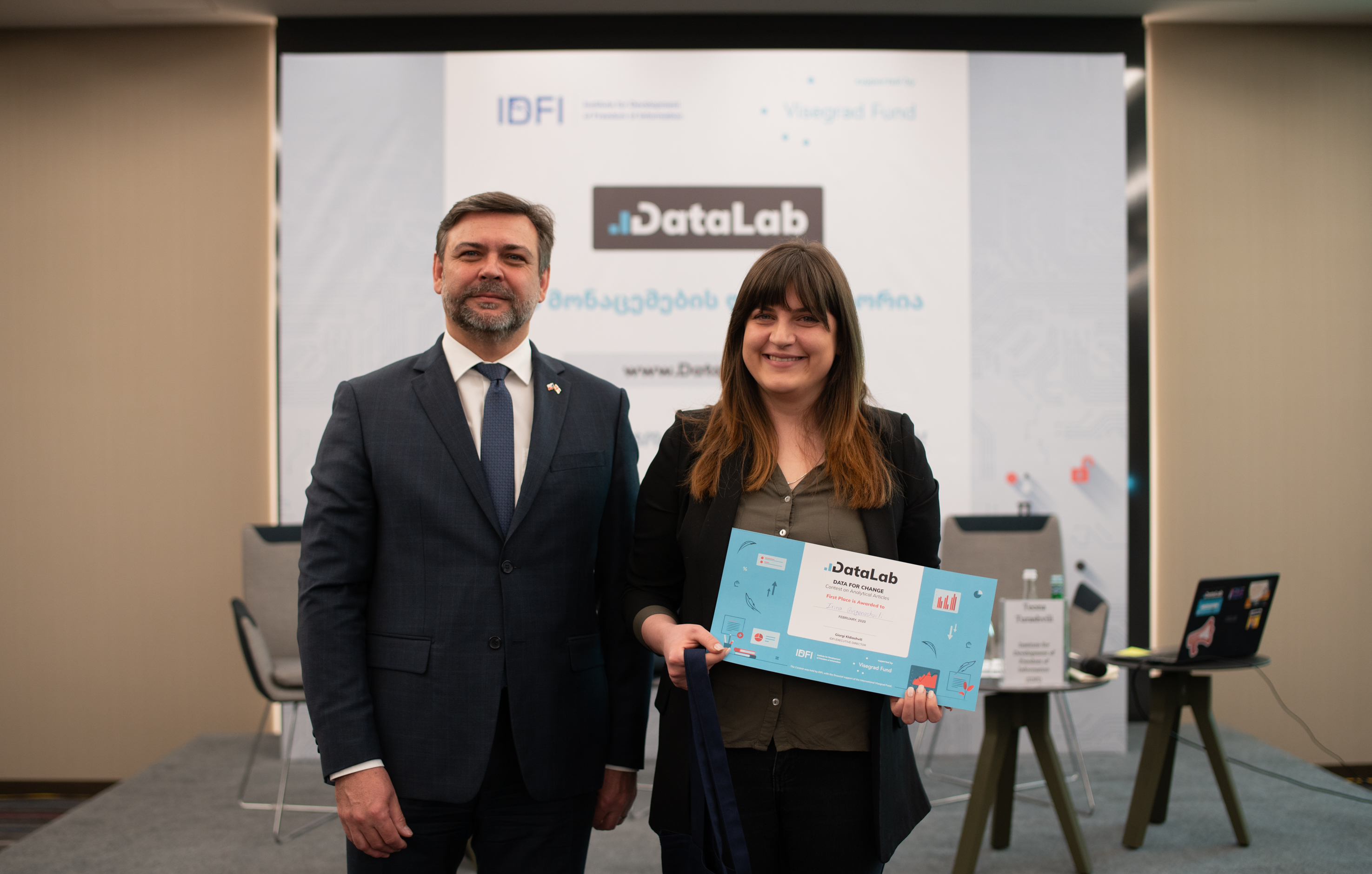 Winners of the competition:
- I Place - Irina Gurgenashvili - "Emotional Security in the General Educational Facilities within Georgia - Analysis of Student Violence and bullying Statistics"
- II Place - Nino Taganashvili - "Analysis of Environmental Problems Related to Fish Processing and Ambient Air Pollution in the City of Poti- Life without Clean Air in a Seaside City"
- III place - Tina Turdziladze - "Analysis of the State Program for Provision of Medication for Non-Communicable (Chronic) Diseases"
43 people participated in the competition. The winning articles will be published on IDFI's web site (www.IDFI.ge) and social media (Facebook; Twitter).
The event was held within the framework of the project - Strengthening Monitoring Parties for Government Accountability. The project is funded by the International Visegrad Fund, through the Visegrad Grants Program, co-financed by the Czech, Hungarian, Polish and Slovak Governments. The mission of the Fund is to promote sustainable regional ideas in Central Europe.
You can find the photos of the event here.