News | Economics and Social Policy | Article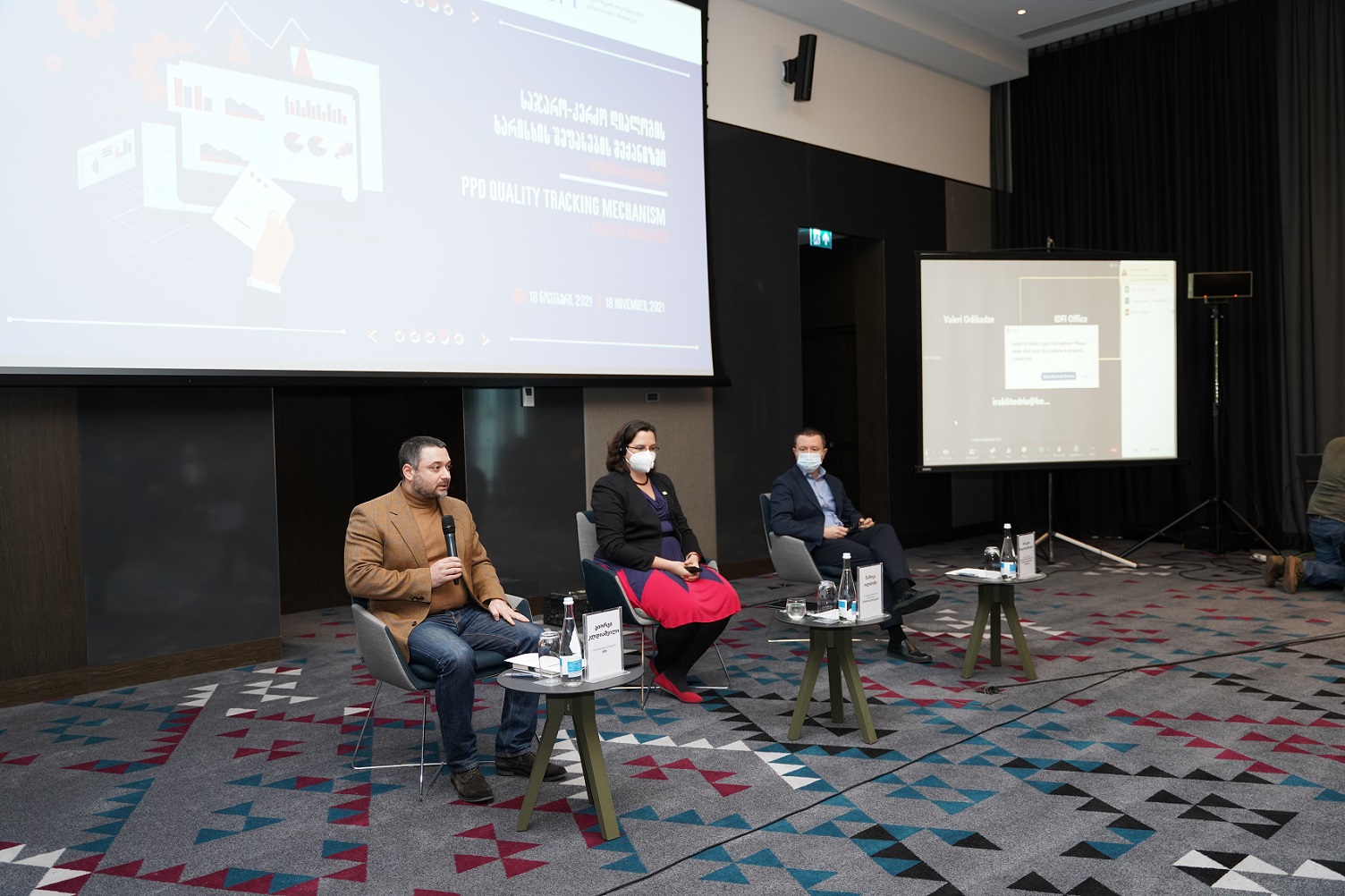 November 18, 2021, the Institute for Development of Freedom of Information (IDFI), with the support of USAID Economic Governance Program, launched the project: "Public-Private Dialogue Quality Tracking Mechanism".
Giorgi Kldiashvili, executive director of IDFI, Irakli Nadareishvili, deputy minister of Economy and Sustainable Development of Georgia, and Marika Olson, director of USAID Economic Growth Office, addressed the participants with opening remarks.
The goal of the project is to continue the evaluation of the quality of dialogue between the public and private sectors, expand the mechanism in the regions, and raise awareness about the dialogue.
As part of the project, IDFI will assess the quality of public-private dialogue in the law-making process. The assessment will take place over three years (2021-2024). In the first year of project implementation, eight laws and eight by-laws will be evaluated at the central government level and three regulations at the municipal level. The evaluation of the extent and quality of PPD will be based on the four pre-identified phases of the legislative process, namely:
- Policy design and development;
- Legislation drafting;
- Circulation and public comments;
- Ex-ante Regulatory Impact Assessment (RIA).
Following interviews with the stakeholders, a PPD quality tracking report will be developed, reflecting the assessment of the selected laws and regulations.
Event photos are available here