News | Publications | Open Government Partnership | Article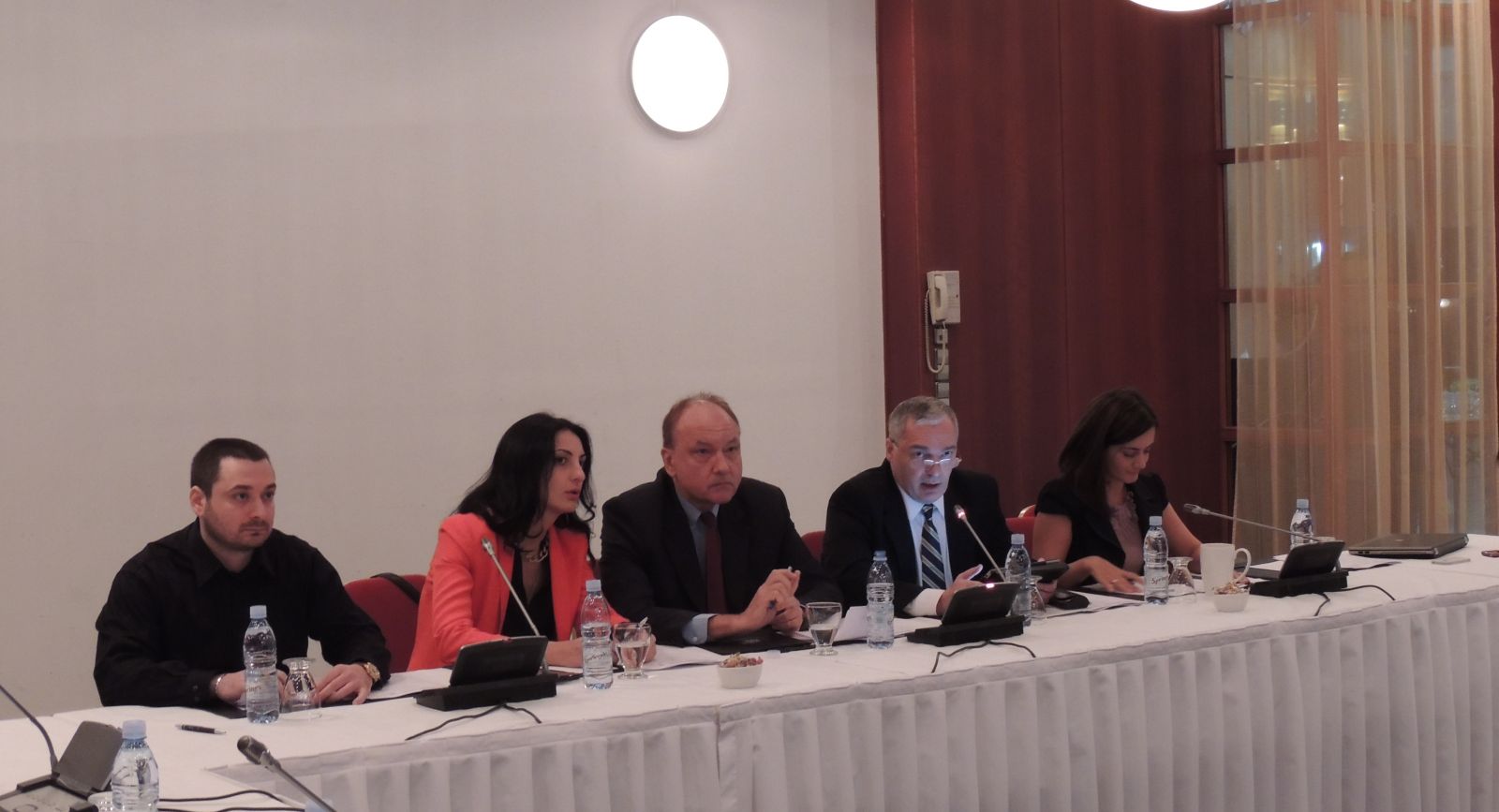 On October 1st, 2013 the Institute for Development of Freedom of Information (IDFI) organized the Policy Discussion with the initiative of the Anti- Corruption Interdepartmental Coordination Council of the Ministry of Justice under the Open Government Partnership in the Sheraton Metekhi Palace. The meeting was aimed to assess the reports on the implementation of the 2012-2013 Action plan and to discuss the vision for the 2014-2014 Action Plan Priorities.
The participants, representatives of the public institutions and nongovernmental organizations were welcomed by Mr. Aleksandre Baramidze, Deputy Minister of Justice and Mr. Maris Mikelsons, Chief of Party, UASID G-3 Program.
The reports of the responsible institutions regarding the completion of the 2012-2013 Open Government Partnership Action Plan were conveyed by the officials of Public Service Hall, State Services Development Agency, Data Exchange Agency, Civil Service Bureau, Ministry of Labour, Health and Social Protection, State Audit Service, Competition and State Procurement Agency, State Prosecutor's Office, Ministry of Internal Affairs, and Legislative Herald of Georgia. The NGOs assessment regarding the implementation of the 2012-2013 OGP Action Plan presented was Giorgi Kldiashvili, IDFI Director as well.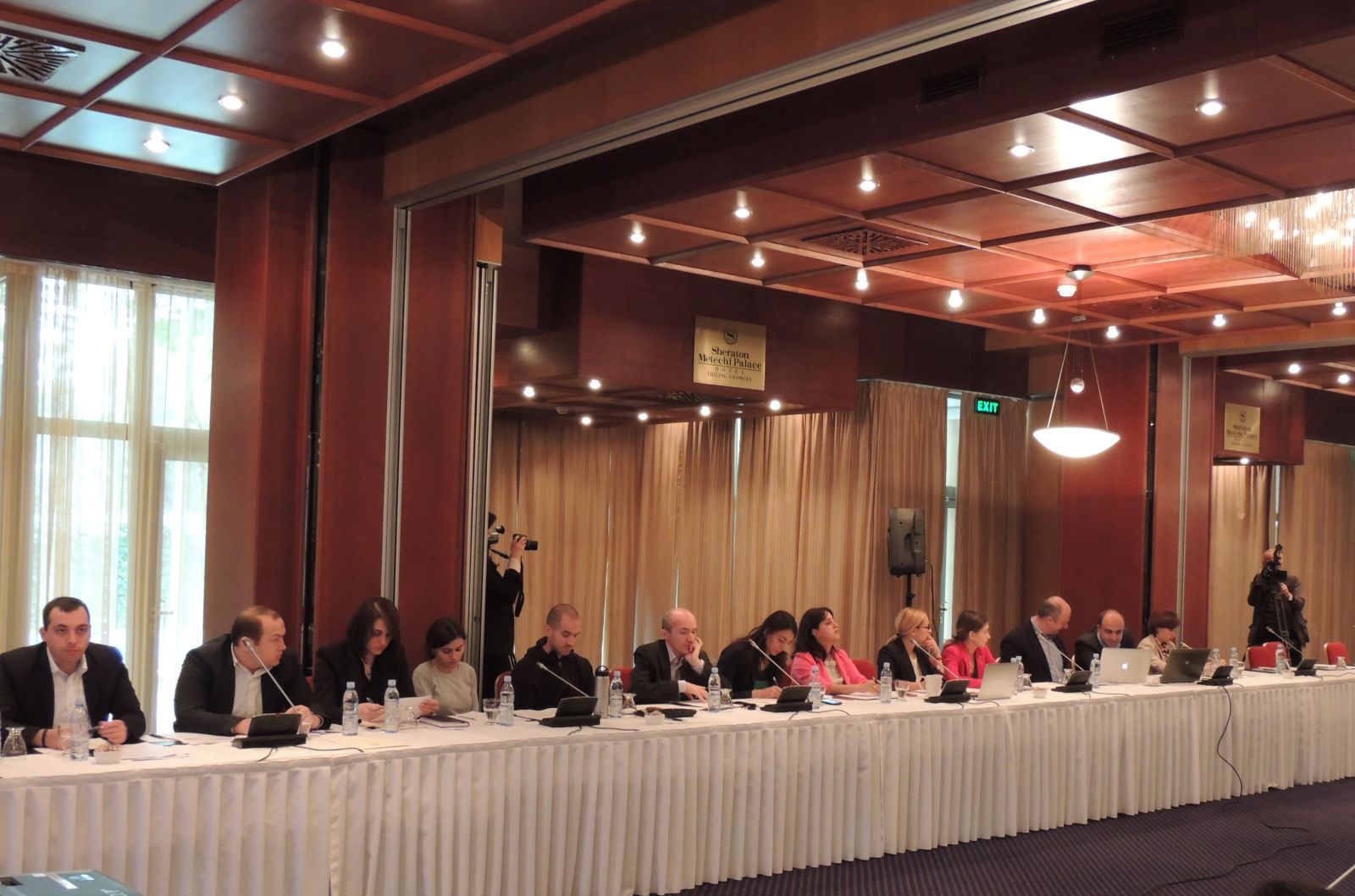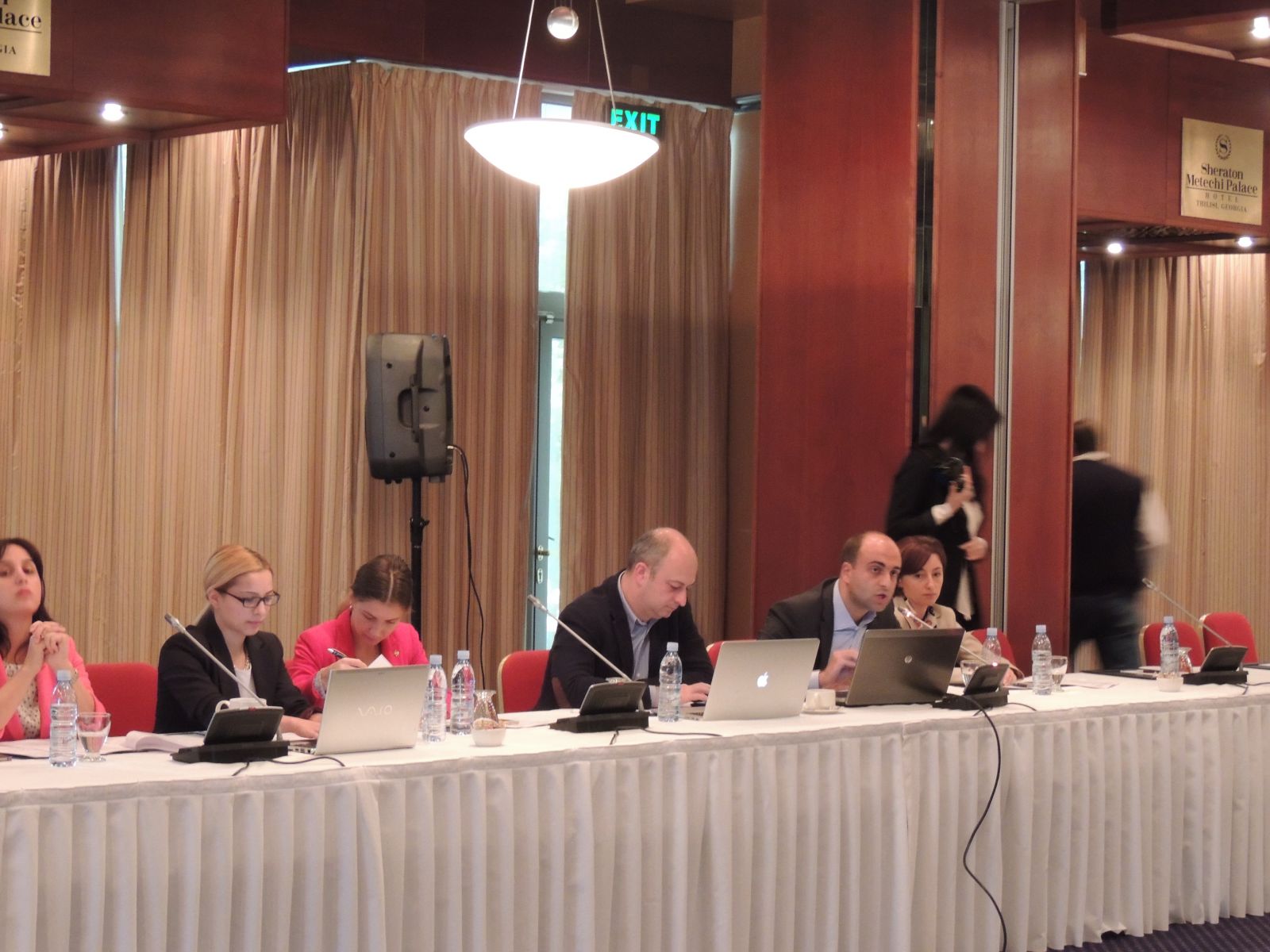 In the second half of the day, the presentation of the 2014-2015 Action Plan and new priorities were reported by the Analytical department of the Ministry of Justice and the suggestions and recommendations of the NGOs for the future were offered by the IDFI Director.
In line with the policy discussion agenda, the participants held in depth discussion about the developments based on the reports and the future mechanisms which promote effective implementation of the initiatives at the International level as well as advancement of the accountabilities of the government towards the society.
In the end of the meeting, Ms Rusudan Mikhelidze, Secretary Anti-Corruption Interdepartmental Coordination Councilshared the Information about the Open Government Partnership Annual Summit and the independents reporting period as well.
Georgia joined the US and Brazil Presidents' Imitative about the Open Government Partnership in 2011, that is aimed to promote government transparency, accountability and effectiveness processes.