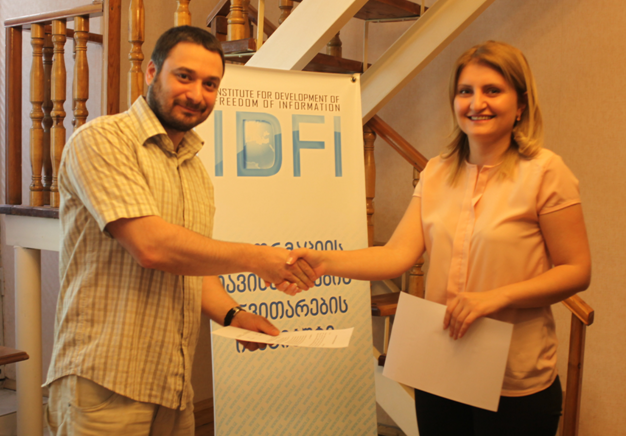 Special State Protection Service of Georgia and Institute for Development of Freedom of Information (IDFI) signed the memorandum of understanding on August 1, 2014.

According to the memorandum, signed by Rusudan Kasradze, head of administration at Special State Protection Service of Georgia and Giorgi Kldiashvili, director of IDFI, organization will provide recommendations to ensure improvement of transparency of the service and increase accountability.

In the frames of the memorandum, experts of the institute trained the employees of Special State Protection Service about freedom of information, open governance, proactive disclosure of public information and legislative issues related to requesting public information online.

Institute suggested some recommendations to the service during the training that ensure high level of financial transparency and openness of the service, accountability and accessibility of the public information with high public interest.