News | FIGHTING CORRUPTION | Publications | Article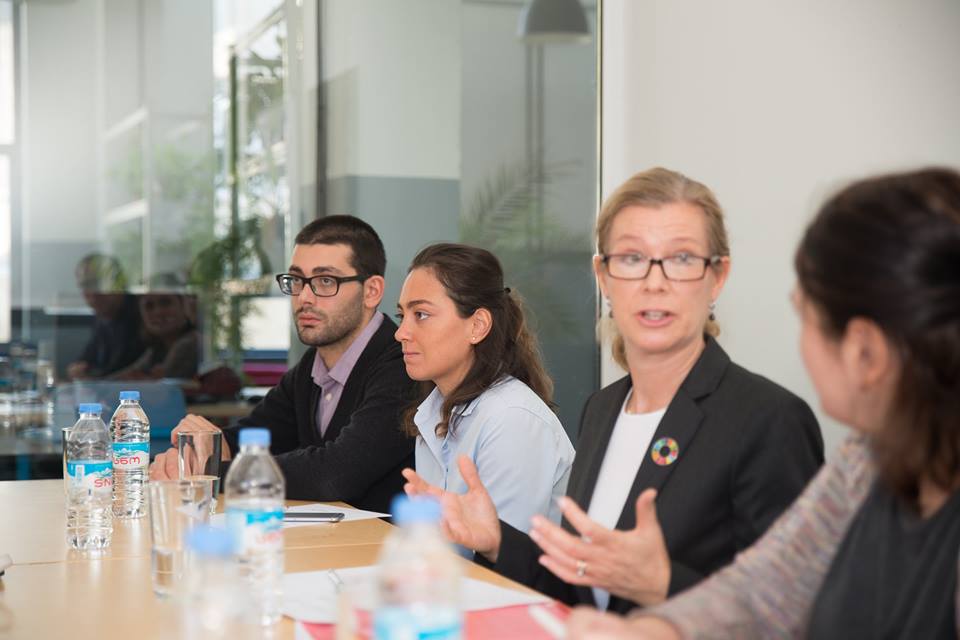 On October 27, 2017, at Impact Hub - Fabrika conference hall, the Embassy of Sweden in Georgia, UNDP Georgia, IDFI and Administration of the Government of Georgia (AoG) hosted an information meeting with Media representatives. The initiative is funded by the Government of Sweden.
The meeting enabled local journalists from online, print and TV media to learn more about the 17 global goals for sustainable development and Georgia's plan to achieve them by 2030.
The information session opened with welcoming remarks from UN Resident Coordinator/UNDP Resident Representative Niels Scot, Head of Swedish International Development Cooperation Agency Molly Lien, and UNDP Communications Analyst Sophie Chichinadze, who spoke about the global and national importance of SDGs and Georgia's role in the new global development agenda. The Sustainable Development Goals concern the following key areas of sustainable development of countries and the planet as a whole: poverty reduction, quality education for all, gender equality, health, environment protection, and strong and just institutions.
The focus of the meeting was the presentation of Georgia's SDG nationalization plan. Nino Sarishvili, Head of Policy Planning and Strategic Coordination Service at the Government Administration spoke about Georgia's priority areas, planned actions and expected results by 2030.
This was followed by a presentation of IDFI's Anticorruption Direction Lead Saba Buadze on the monitoring process and mechanisms for evaluating actions and results achieved by Georgia as part of the SDG global initiative.
At the end of the meeting, IDFI Analyst Mariam Tutberidze spoke about the role and the importance of civil society and media involvement in the implementation of the national action plan on SDGs.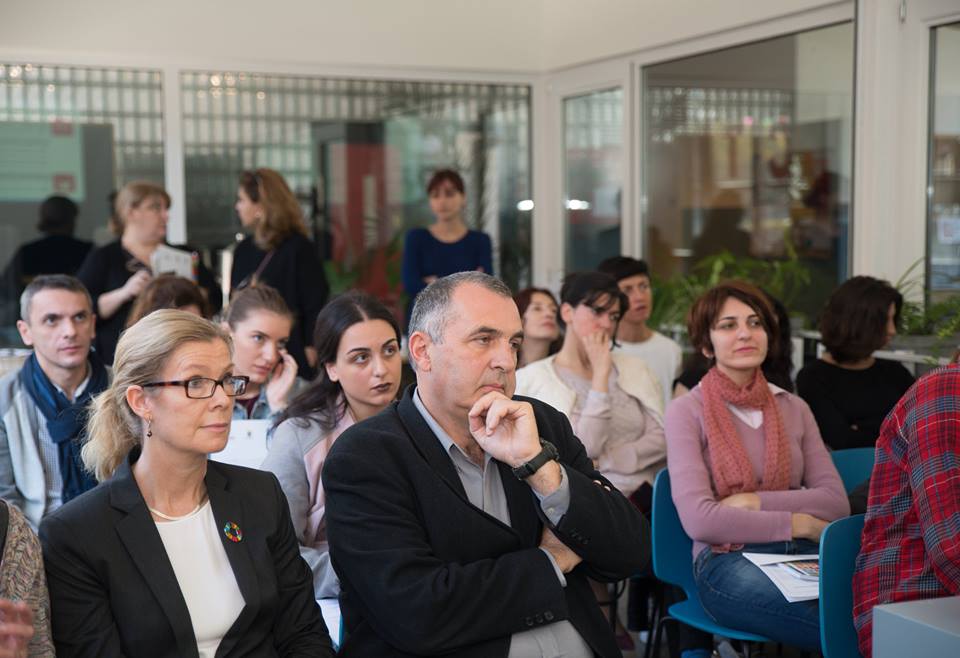 The meeting with the media took place on October 27, 2017, just a couple of days prior to the international 16+ Forum: From Words to Action, which will be hosted by Georgia on October 31 – November 2, bringing together 120 representatives of 20 countries.
On September 25, 2015, 193 UN member states, including Georgia, adopted a new sustainable development agenda titled - Transforming Our World: The 2030 Agenda for Sustainable Development. This agenda contains 17 goals and 169 targets that each country will strive to achieve by 2030. In Georgia, the Government Administration was given the task of coordinating and monitoring the implementation of SDGs at the national level.