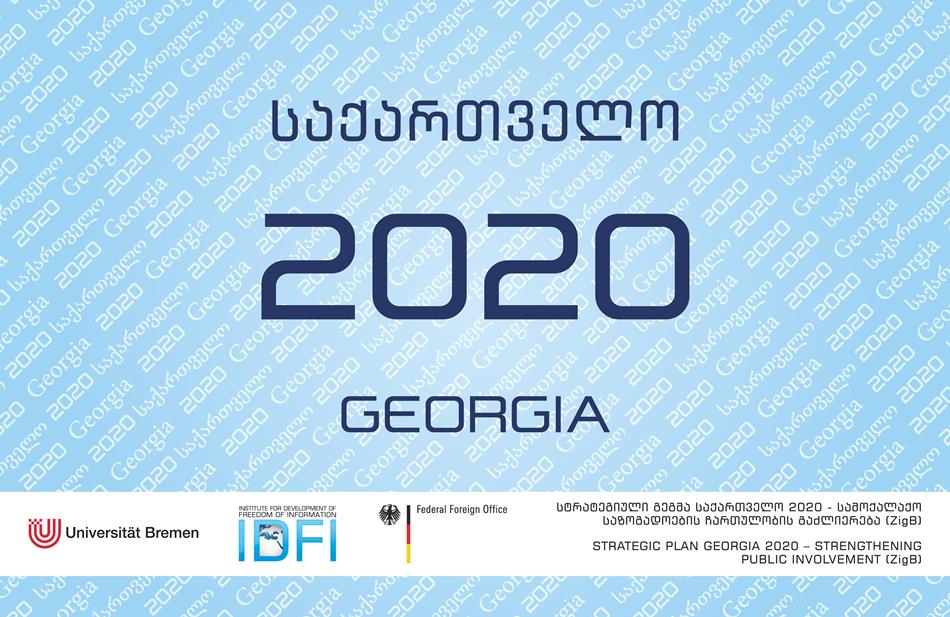 The Institute for Development of Freedom of Information (IDFI), Ivane Javakhishvili Tbilisi State University and the University of Bremen, with the financial support of Federal Foreign Office of Germany, announce lecture series organized within the framework of the project "Strategic Plan Georgia 2020 – Strengthening Public Involvement (ZigB) Georgia". Students can take part in two-day long lecturing courses on the topic "Accounting and Investments" (for detailed information about the lecture click here). Lecturing courses will be led by PhD students from the University of Bremen - Sebastian A. Tideman, Max Neubauer and Oliver Steinebach.
Participants will receive joint certificate from IDFI, Tbilisi State University and the University of Bremen. In order to participate, please, register via georgia2020@idfi.ge. The deadline for registration is November 6, 2015. The places are limited. Only TSU students are eligible to apply.
Please send your name, last name, institution, faculty, profession, semester, email address, cell phone number and short statement of purpose (no more than one page).
The lecturing courses will be held on 9th and 10th of November, TSU 10th building, auditorium # 206, 14:00-17:30. Working language: English.