News | Economics and Social Policy | Trainings | Publications | Article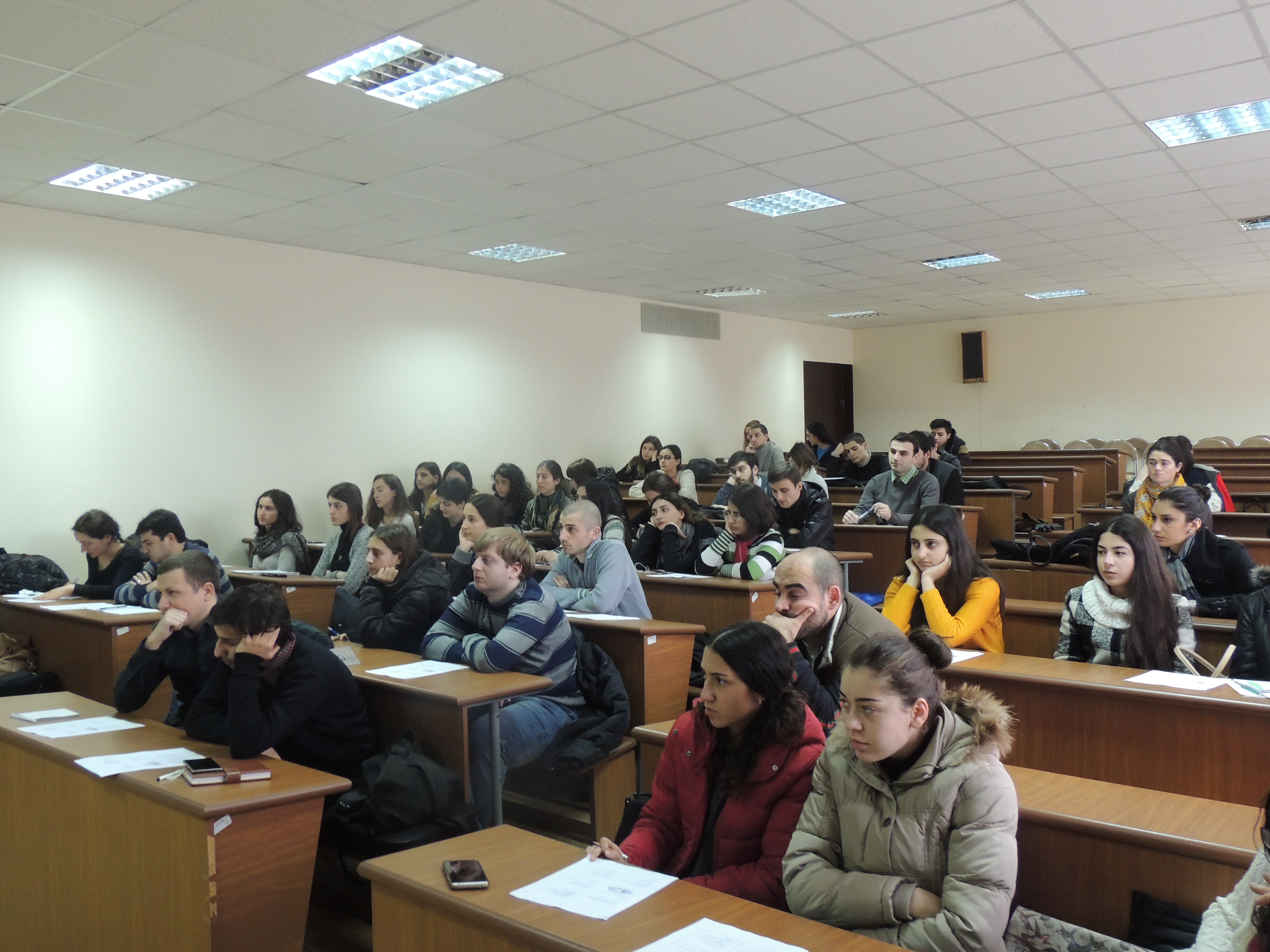 250 students showed their interest in attending the lecturing course 25 Years of Transformation – Eastern Europe and Georgia. Selected 80 candidates will have the opportunity to take part in the aforementioned lecturing course. The named lecturing course will be conducted by Central European University (CEU) PHD student – Lela Rekhviashvili on December 15th, 16th, 17th and 18th, in the upper building of Ivane Javakhishvili Tbilisi State University in the room #206 from 15:00 till 17:00 pm.
Lecturing courses are held by Institute for Development of freedom of Information (IDFI), Ivane Javakhishvili Tbilisi State University and Bremen University with the financial assistance of the Federal Foreign Office of Germany within the scopes of the project Strategic Plan Georgia 2020 – Strengthening Public Involvement (ZigB) Georgia.
Two lectures were already held on December 15 and 16, with the themes: 25 Years of Transformation – Main Debates and Polan Theory, Eastern Europe through Polan Eyes.

Students, who will receive the certificates in the end of the lecturing course, of various universities were attending lectures.