News | Economics and Social Policy | Publications | Article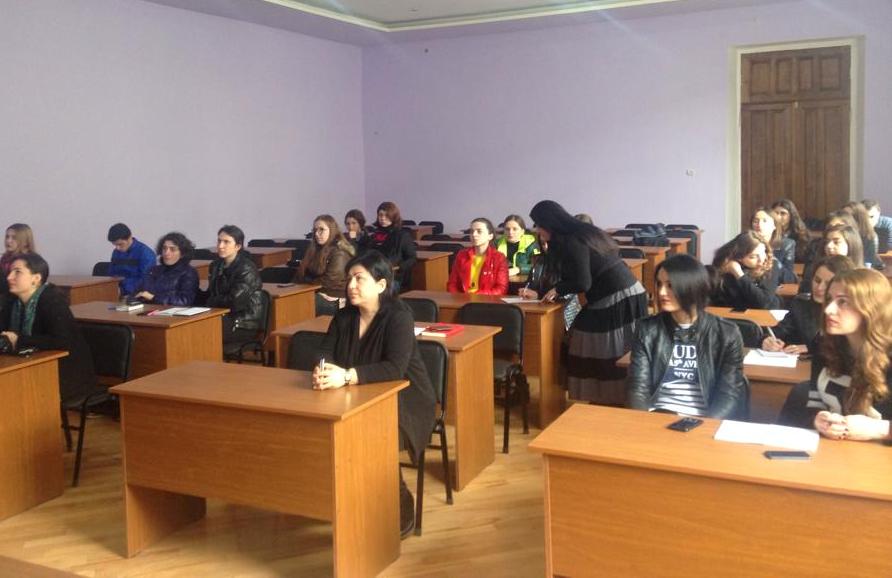 On February the 10th, IDFI held a public lecture at the Akaki Tsereteli Kutaisi State University within the scopes of the project "Georgia 2020".
Lecture was conducted - within the scopes of the Project Strategic Plan Georgia 2020 – Strengthening Public Involvement (ZigB) – by the lecturers – Sopio Sachaleli, Konstantine Natsvlishvili and Tea Gergedava.
Sopio Sachaleli addressed audience of 30 attendees, comprised lecturers and students, on the issues of the Labor Law. Konstantine Natsvlishvili concentrated the attention of the audience on the Cultural Policy within the scopes of the Urban Policy, and Tea Gergedava focused on issues of the Higher Education for Sustainable Development.
Institute for Development of Freedom of Information (IDFI) with the collaboration of Bremen University and with the financial assistance of the Federal Foreign Office of Germany are implementing the project: Strategic Plan Georgia 2020 – Strengthening Public Involvement (ZigB). The project aims to give rise to the interest of various groups of civil society towards involvement and extension of knowledge about the Strategic Document (Socio-Economic Development Strategy of Georgia "Georgia-2020) in order for them to be more involved in discussions for the future.

Participants were awarded with certificates, and the most active students were rewarded with books.