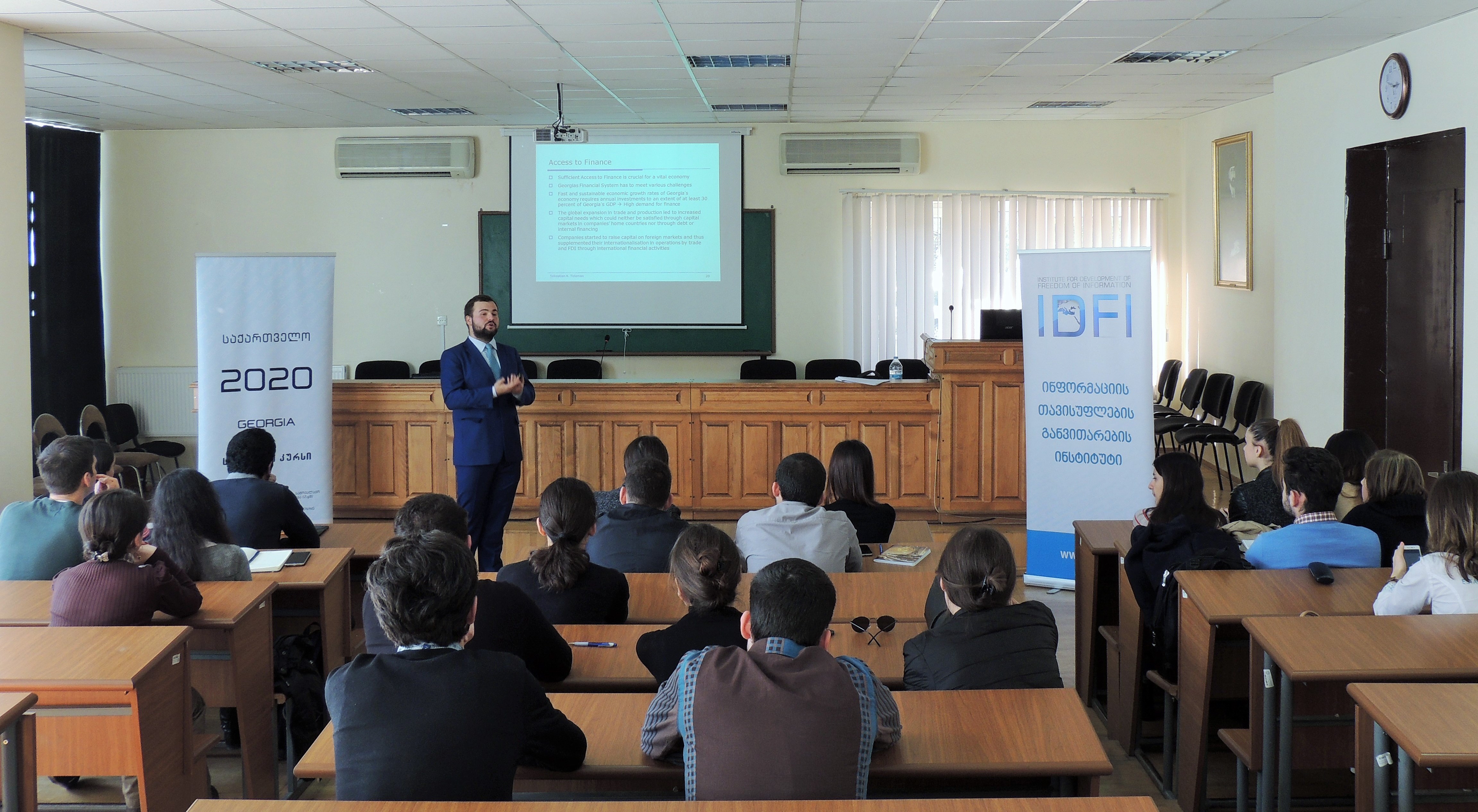 On November 9-10, IDFI organized a lecture "Accounting and Investments" at Ivane Javakhishvili Tbilisi State University. The course was held within the framework of the project "Strategic Plan Georgia 2020 – Strengthening Public Involvement". The project is implemented by IDFI in cooperation with University of Bremen and with the financial support of Federal Foreign Office of Germany.
The courses were led by a researcher of the University of Bremen – Sebastien A. Tideman. On the first day of the course, Tideman discussed the International Financial Reporting Standards (IFRS), the advantages as well as the shortcomings of adopting the standards. The researcher elaborated the international experience of employing financial reporting standards and explained the current state of global application of IFRS. Throughout the course, the students had to complete several tasks and had the possibility to engage in discussions.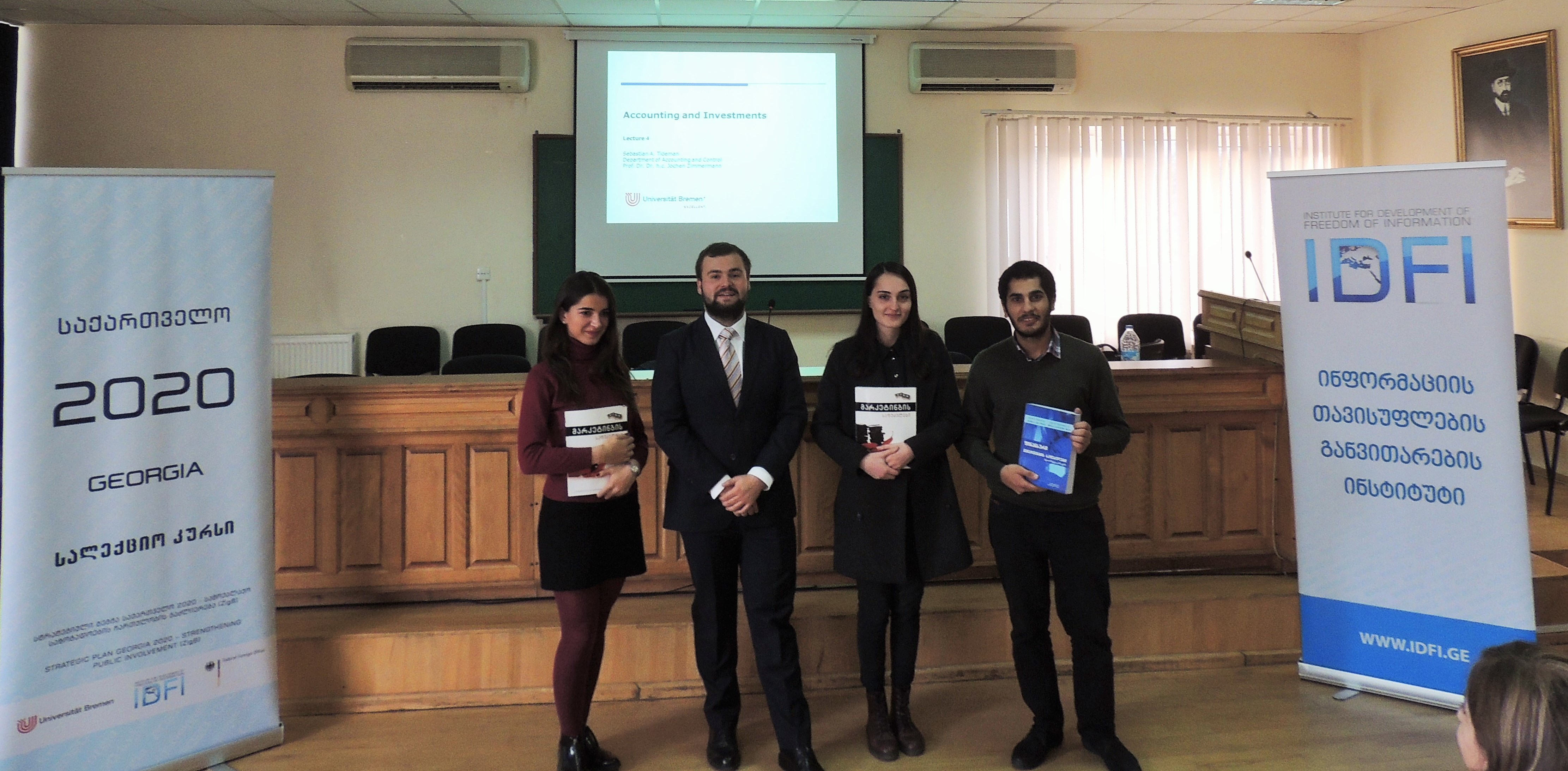 On the second day of the course, Tideman discussed the benefits and particularities of Foreign Direct Investments (FDI), as well as its importance vis-à-vis the economic development of the country. The researcher also explained the conditions promoting international trade, discussed the benefits of diversification of investments and explained the relation between investments and international trade.
During the final part of the lecture, Tideman introduced the specificities and importance of Business Analysis and Financial Analysis. During the course the students discussed several case-studies regarding business and financial analysis.
After the two-day session, the students participating in the course received joint certificates from IDFI, Bremen University and Telavi State University. Furthermore, active students were rewarded with textbooks as a complimentary gift.