News | Memory and Disinformation Studies | Article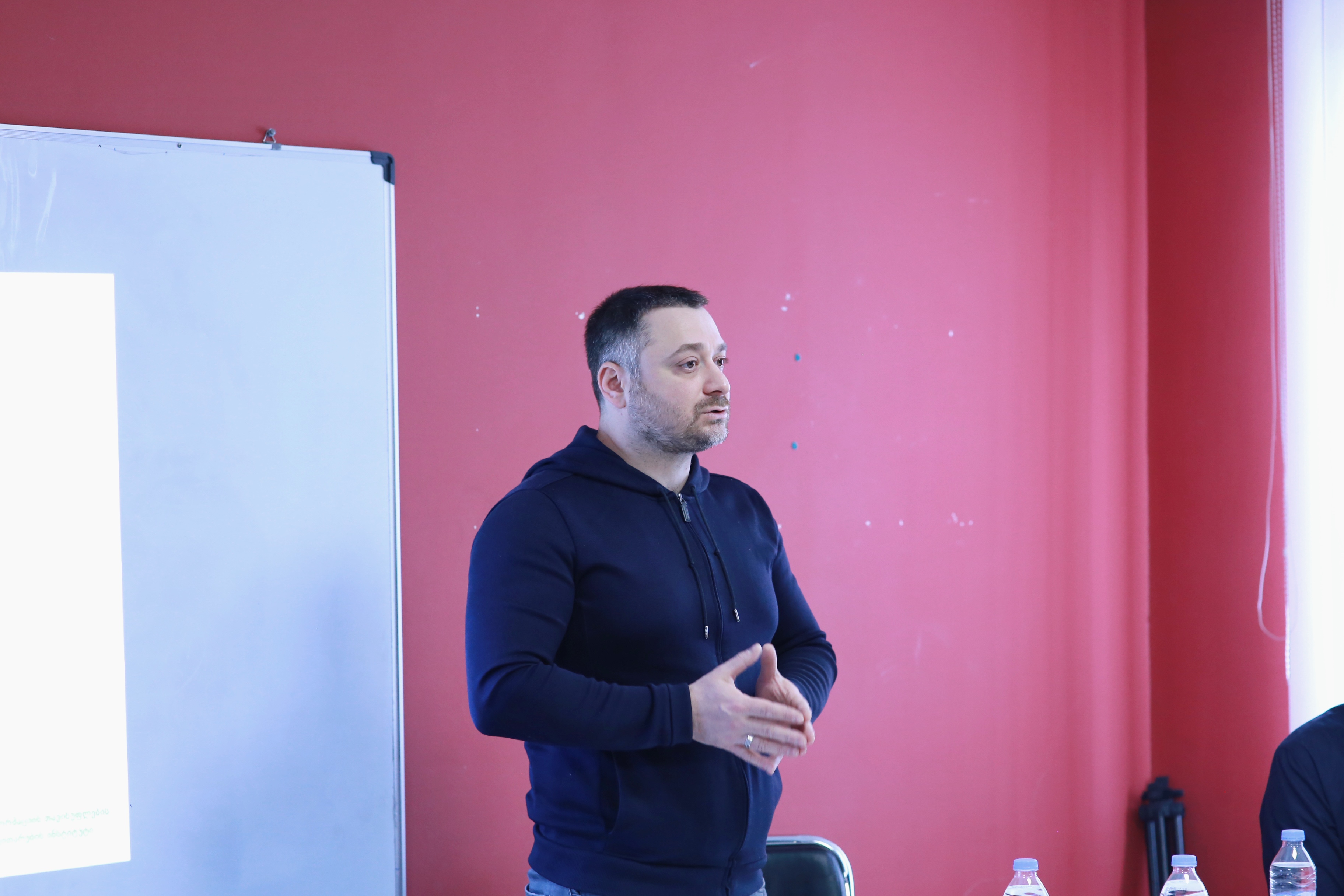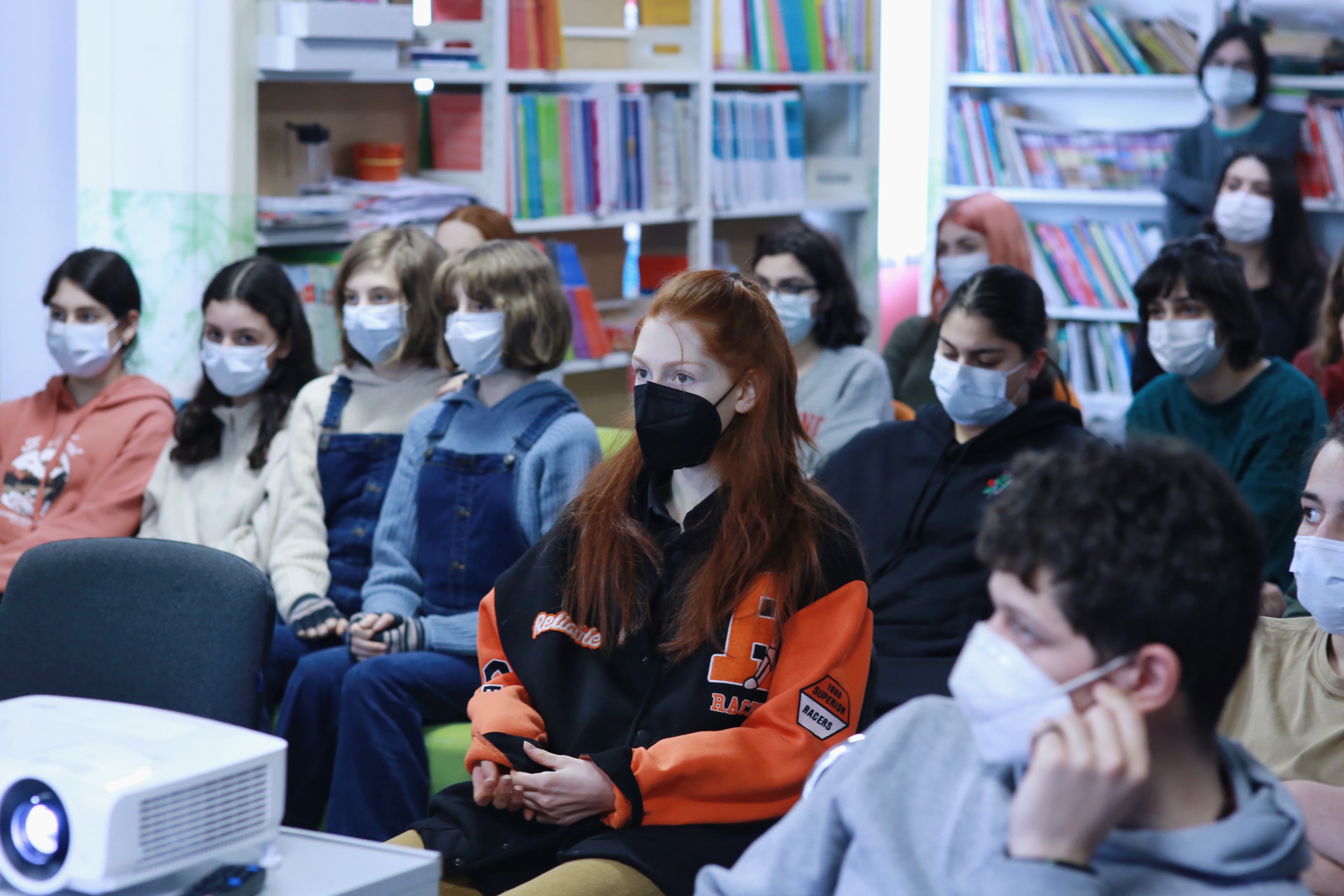 On March 10, 2022, representatives of the Institute for the Development of Freedom of Information (IDFI) held an informational meeting at the Millennium School on "The Soviet Era and the Information War as Its Legacy."
40 students and teachers attended the meeting. The discussion focused on Russian mass disinformation, the use of falsified historical narratives to justify Russia's imperialist goals, and the spread of misinformation about the Russia-Ukraine war not only by the Kremlin but also by malign actors operating in Georgia.
At the beginning of the meeting, IDFI Executive Director Giorgi Kldiashvili addressed the students. He talked about the work of various departments at IDFI and spoke about the effects and consequences of the Russian disinformation on the current events. At the end, he discussed the importance of the involvement and interest of the younger generation in the history of their country.
Anton Vatcharadze, Head of IDFI Memory and Disinformation Studies, gave a presentation to the students, noting that the Kremlin's propaganda, full of anti-Western messages and false news, is a big challenge for the Georgian society. He discussed the Russian scenario in Ukraine and drew an analogy with the 2008 Russia-Georgia war. About Georgia, as well as Ukraine, Russia is trying to convince the international community that Georgia started the war on August 8, 2008 on ethnic grounds. And to "protect" the population, Russia was forced to invade Georgia to "force peace."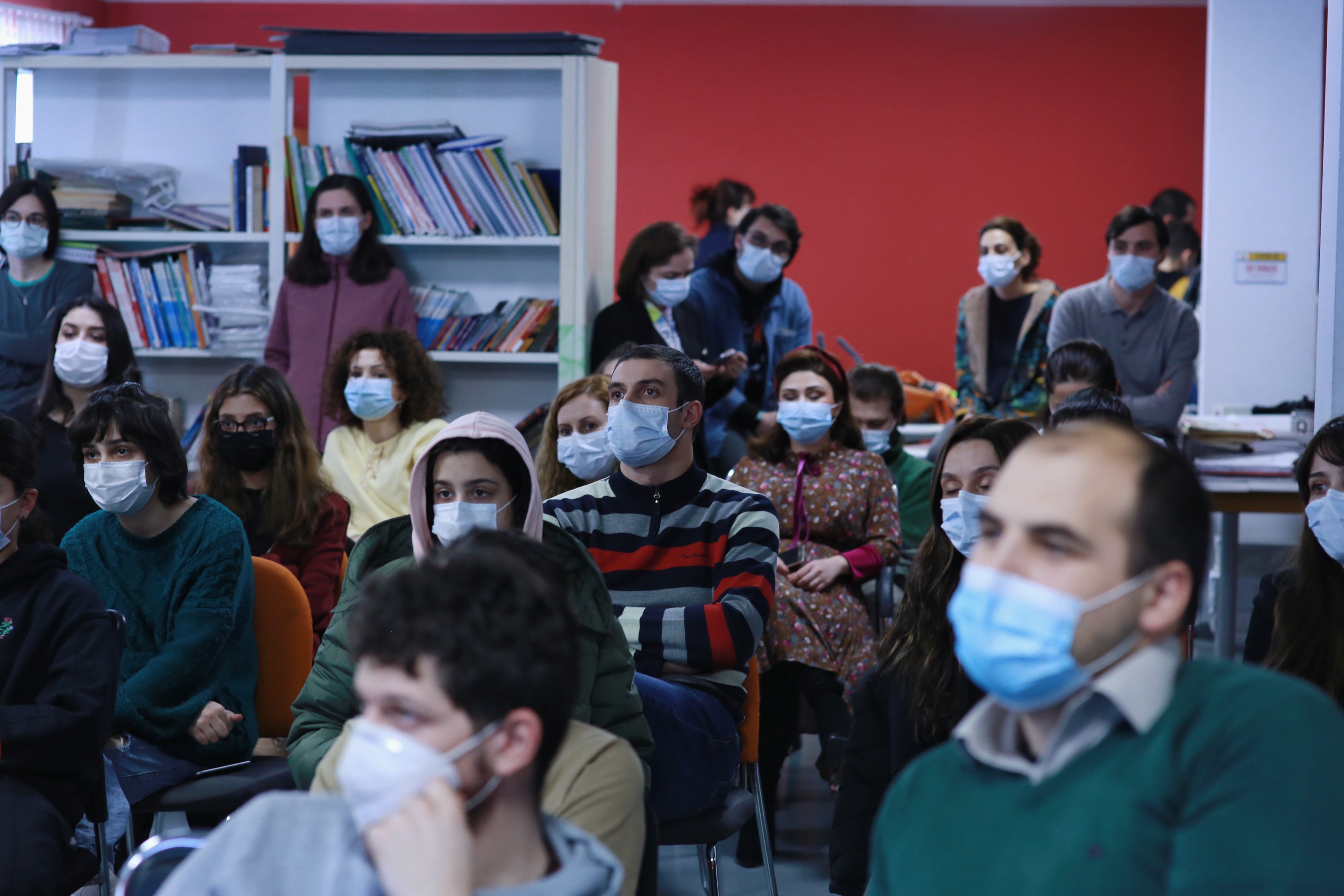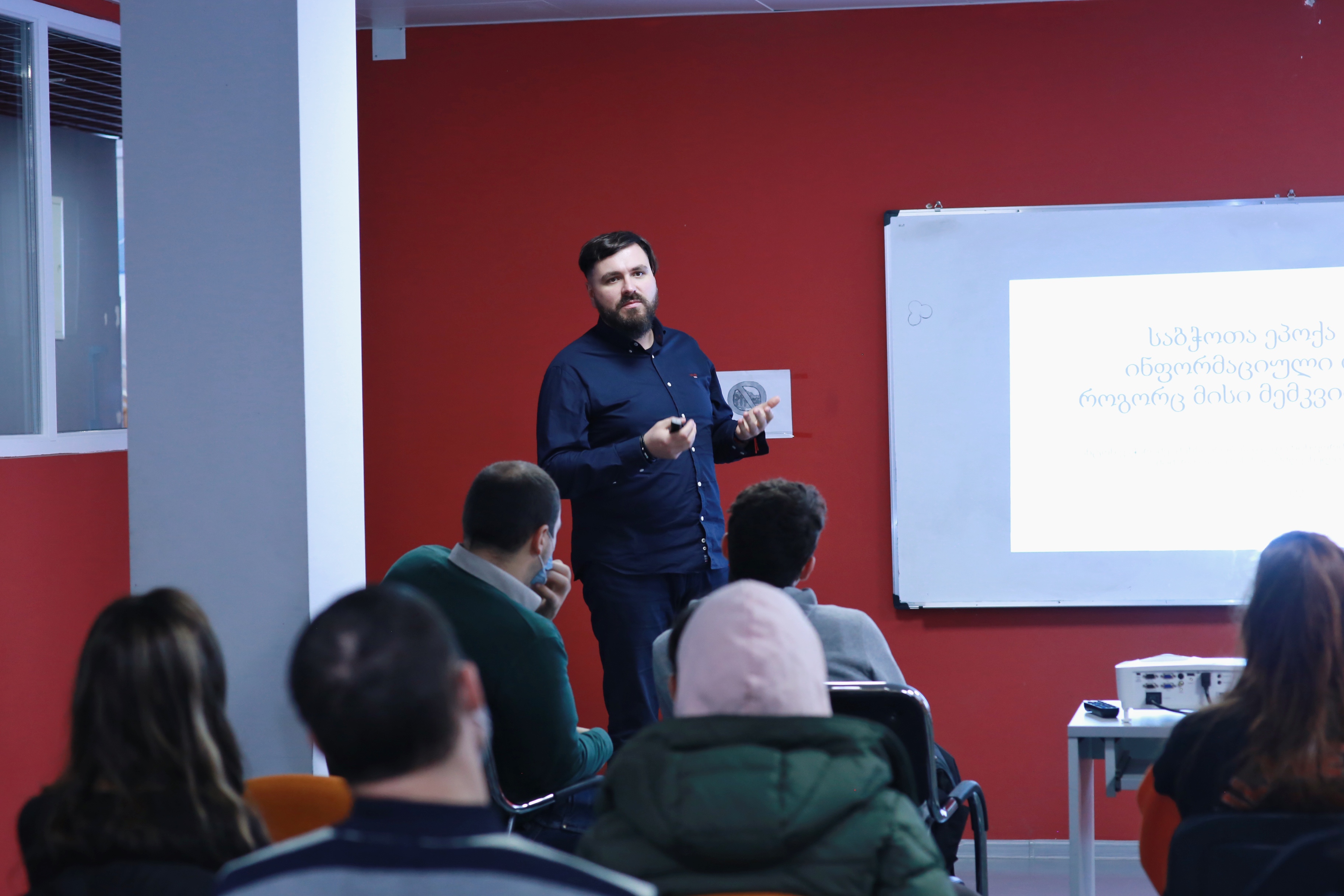 Giorgi Kldiashvili and Anton Vatcharadze talked about the historical events with which the Russian Federation justified and justifies its aggression. They discussed the crimes of the Soviet Union and the aspirations of the modern Russian Federation and its leader - to govern the former "allied states" of the USSR and not to allow them become free and democratic nations.
On the meeting students had the opportunity to openly ask interesting questions or express their opinions and have a discussion with IDFI representatives.
_____

The event was held by IDFI with the support of the Swedish International Development Cooperation Agency, Sida.