News | INTERNET AND INNOVATIONS | Open Government | Article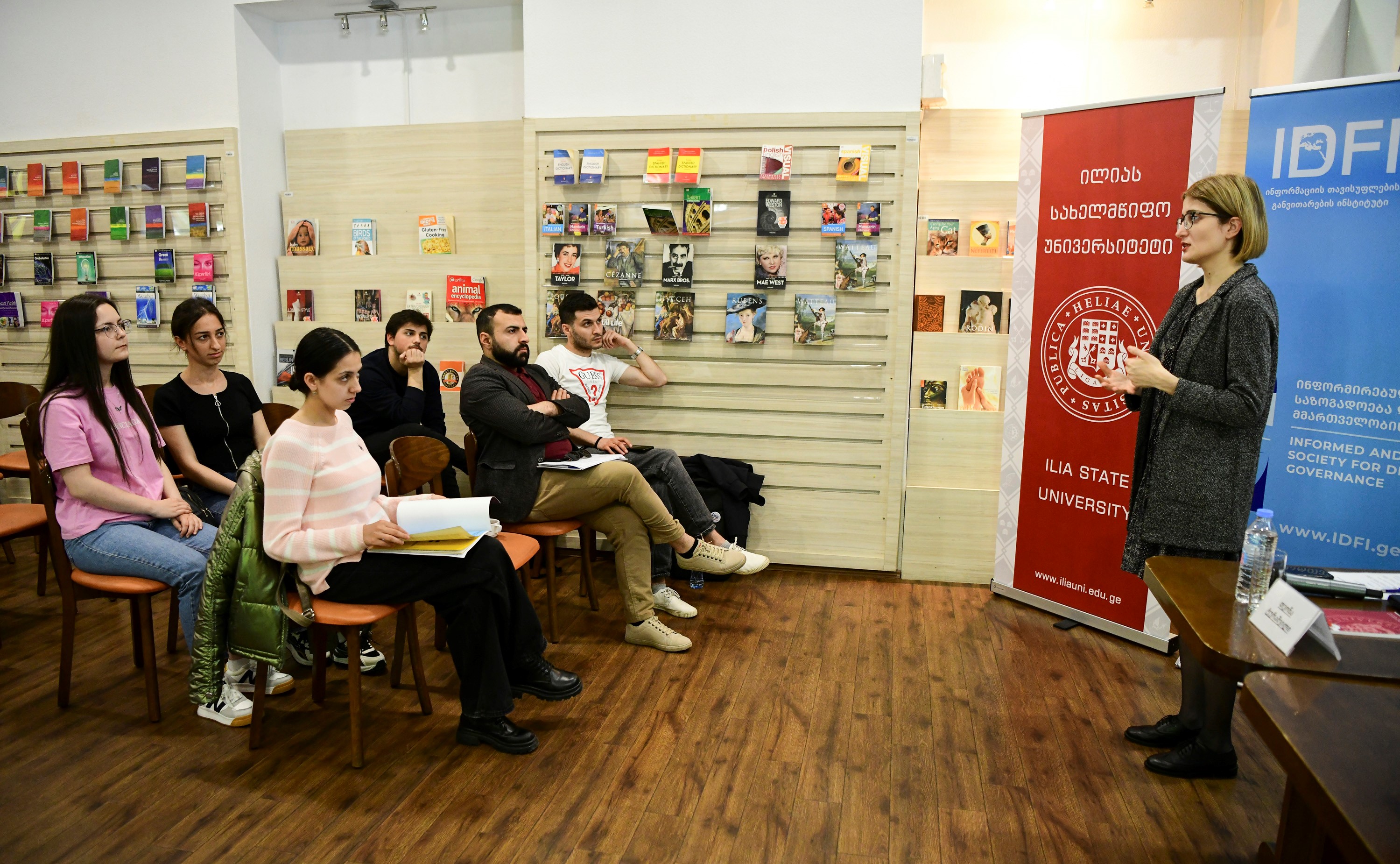 A training session focused on digital rights and digital literacy took place at the book house "Ligamus" on May 16, 2023. The Institute for Development of Freedom of Information (IDFI) organized the event in collaboration with Ilia State University.
The event commenced with the opening remarks delivered by Teona Turashvili, the Head of IDFI's Internet and Innovations Direction, providing participants with an overview of the organization's endeavors in the field of e-governance and innovations. The training session aimed to shed light on crucial aspects of digital rights and digital literacy. During the initial training session, students were introduced to the fundamentals of digital rights and familiarized with the specifics of Georgian legislation. The session also addressed the primary digital challenges faced by Georgia, as indicated by both international and local studies. Notably, attendees had the opportunity to explore IDFI's recent research findings and recommendations for enhancing legal safeguards concerning digital rights protection.
The training continued with an interactive session facilitated by Gvantsa Nikuradze, an analyst from IDFI. She has provided valuable insights and practical advice on ensuring personal safety and security when utilizing digital platforms, social media networks, and electronic devices.
The training adopted an engaging format, allowing participants to actively participate in discussions, ask questions, express their perspectives, and acquire both theoretical and practical knowledge regarding digital security matters.