News | INTERNET AND INNOVATIONS | Publications | Article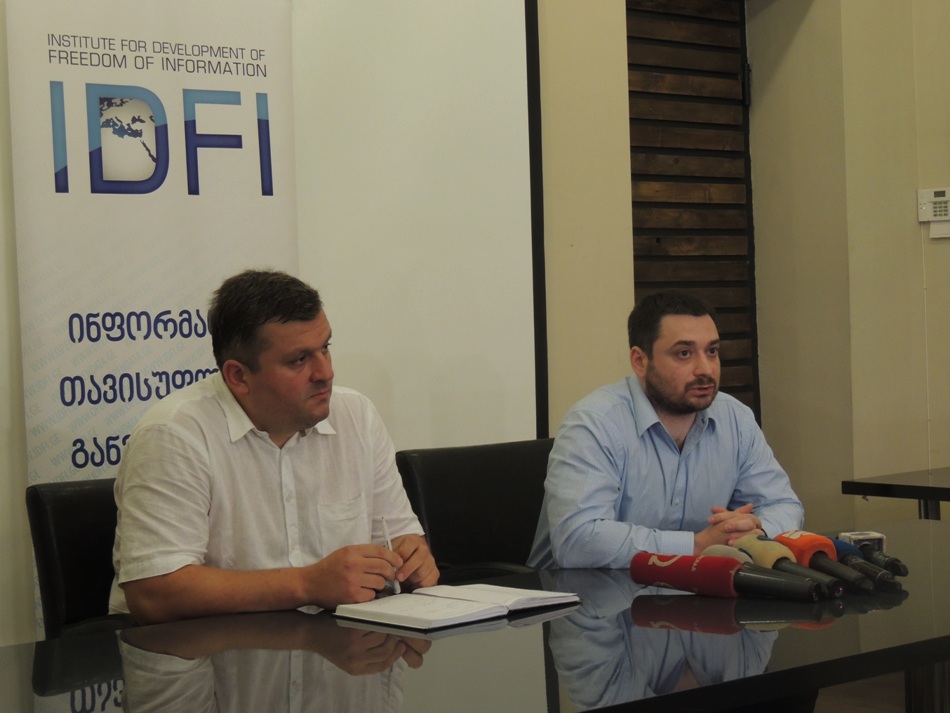 On July 31 IDFI held a press conference about canceled governmental contest.
A new study, recently prepared by IDFI discusses the reasons why Ministry of Economy and Sustainable Development and Innovation and Technology Agency could not implement a contest, planned within the frames of project Broadband Internet to Every Citizen. The budget of the project was about 100 mln (GEL)
After implementation the project high-speed broadband internet network should be provided to whole country for 2020 year.
Director of IDFI and expert Ucha Seturi spoke about the reasons of cancelation the contest, the flaws of the process and presented organization's recommendations.
Representatives of IDFI noted that terms of the contest were not customized on Georgian market, as market and its requirements have not been studied in advance. Second relevant flaw, mentioned on the press conference was lack of openness and transparency of the process.
Giorgi Kldiashvili stated, that government's participation and role in the implementation of the project was very small and quite obscure, hence companies refrained to get involved.
Ucha Seturi said that though government claims the project can be implemented during three years, it seems unrealistic, as the process is very time-consuming and multilateral strategy should be developed first.
Organization prepared and presented some recommendations for successful implementation of the project.