News | Trainings | FIGHTING CORRUPTION | Publications | Article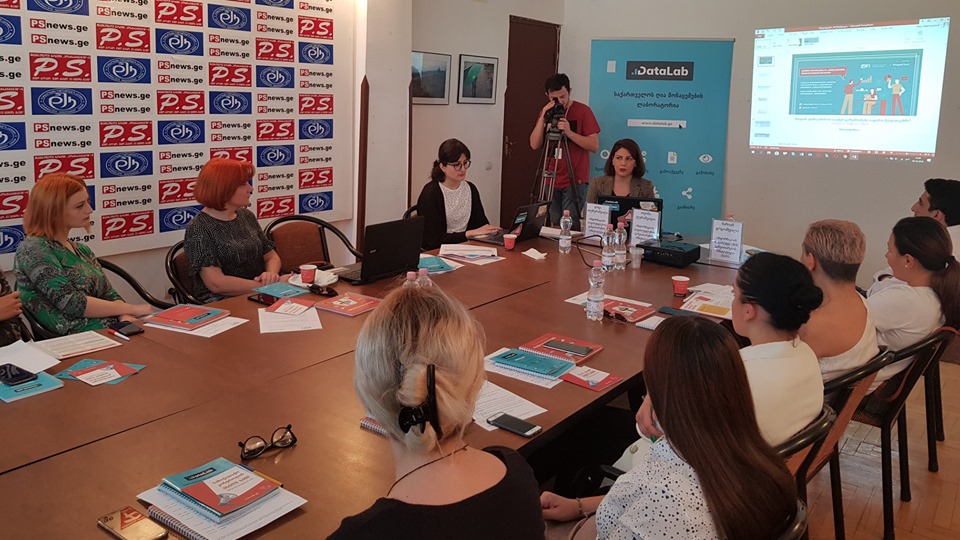 On 5 October 2019, IDFI's held yet another training for journalists and activists from Kutaisi on - Using Open Data for an Effective Government Oversight.
The training enabled the participants to learn more on how to identify suspicious public tenders, control state budget execution, request and obtain public information, etc.
"Our continuous trainings cover different cities of Georgia. We shared the experience with over 10 years of work at IDFI. We do believe that as more and more citizens become aware of these issues, the easier it will be to monitor public expenditure management. "- Goga Tushurashvili, Trainer / Economic and Social Policy Direction Head of IDFI.
Teona Turashvili, trainer / Media, Internet and Telecommunications Direction Head of IDFI: "We talked about the platforms and mechanisms that participants can use while processing the data. Besides, the training focused on proactively publishing public information; on what types of public data they can have an access while using various institutions' websites. Except for the publicly available data, we provided participants with practical tips that would allow them to publish the data as visuals / graphics. The training focused on the international initiatives, as well as data platforms that exist in the Visegrad countries. "
"In the era of modern technology journalists are eager to work in online. How to work with open data? How to obtain the information? How to detect and then examine the problem? It is necessary to know important online platforms that exist today.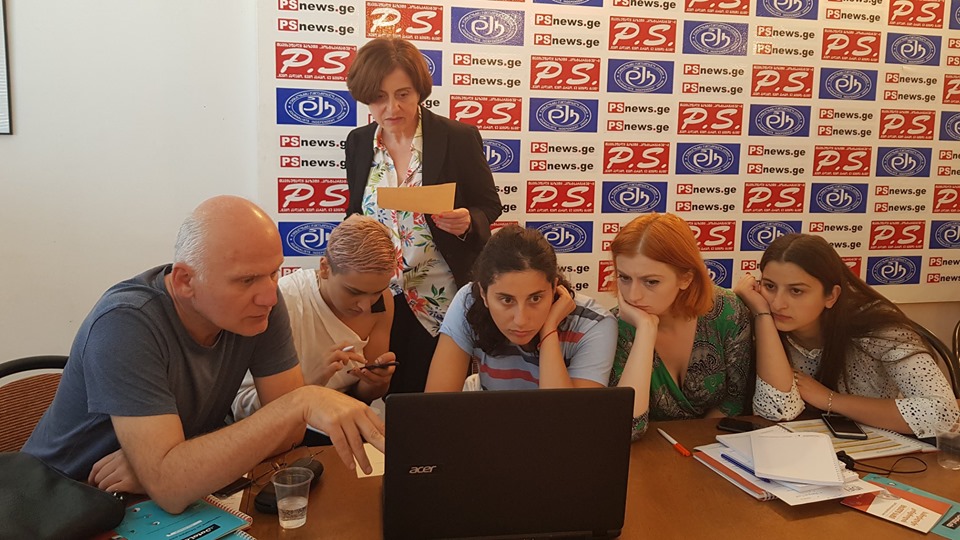 This is a very important training not only for journalists but also for activists; And as a citizen, I want to know how the government spends the money I pay from my salary," stated training participant / journalist Mzia Tadumadze.
The training was held as part of the project on "Empowering Watchdog Community for Government Accountability". The meeting was funded by Visegrad International Foundation, Visegrad Grants Program, co-financed by the Czech, Hungarian, Polish and Slovak governments. The mission of the foundation is to encourage sustainable regional ideas in Central Europe.