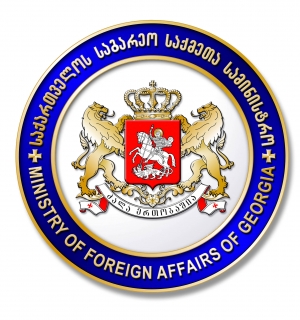 In her statement, made today, Minister of Foreign Affairs, Maia Panjikidze alleged IDFI in misinterpretation of data obtained from the Ministry and dishonesty. Minister also questioned the expediency of providing the public information in general for the institute.
We would like to explain, that in January, 2014 IDFI addressed to every ministry of Georgia with the requests regarding various issues, including the details of business trip expenses of high officials. Unfortunately, unlike other ministries, Ministry of Foreign Affairs did not release the detailed expenses of certain high officials; instead, IDFI was provided with the information about the total costs of delegations, headed by the Minister and Deputy Ministers.
Recently published data of the business trip and roaming costs of the Ministries in 2013 depicts the very same data that we had obtained from the Ministry; furthermore, references had been made that the given sum was not the expense of the Minister, but instead of the whole delegation, headed by the Minister, with strong emphases on the specific field of work of the Ministry of Foreign Affairs. We would like to stress that the information has been published in the same form as we received it from the Ministry. In addition, IDFI disclaims all responsibilities for the interpretation of these data by the media outlets.
The allegations of the Minister Panjikidze, claiming that IDFI publicizes misinterpreted and biased information, is absolutely incomprehensible for us. We call on the Minister to avoid making any kind of statement which may be conceived as infringement of right of every person, granted by the legislation. Firstly, the statement of the Minister opposes to the principles of public and open governance; secondly, it may influence those public servants who are responsible for releasing the public information.