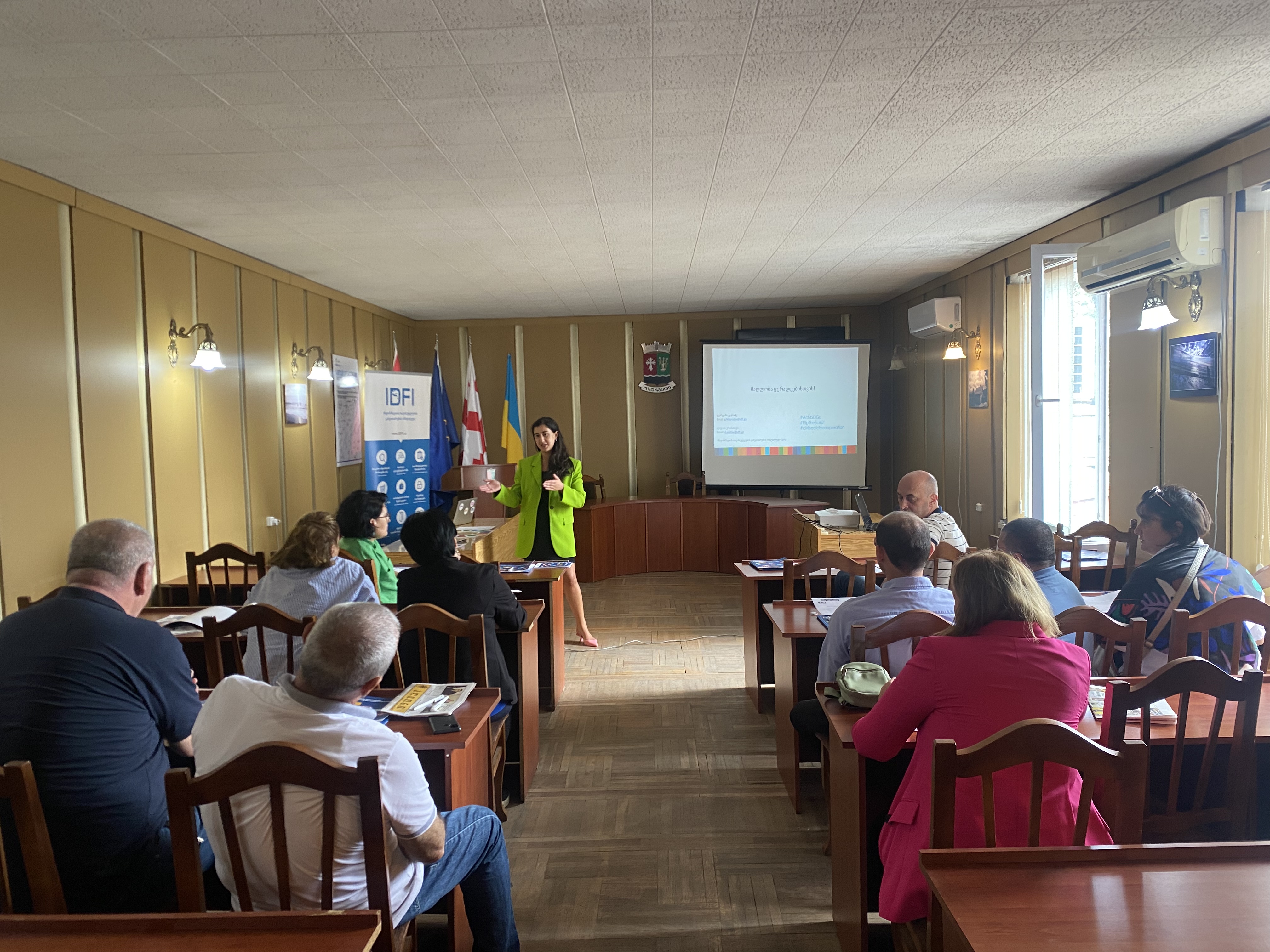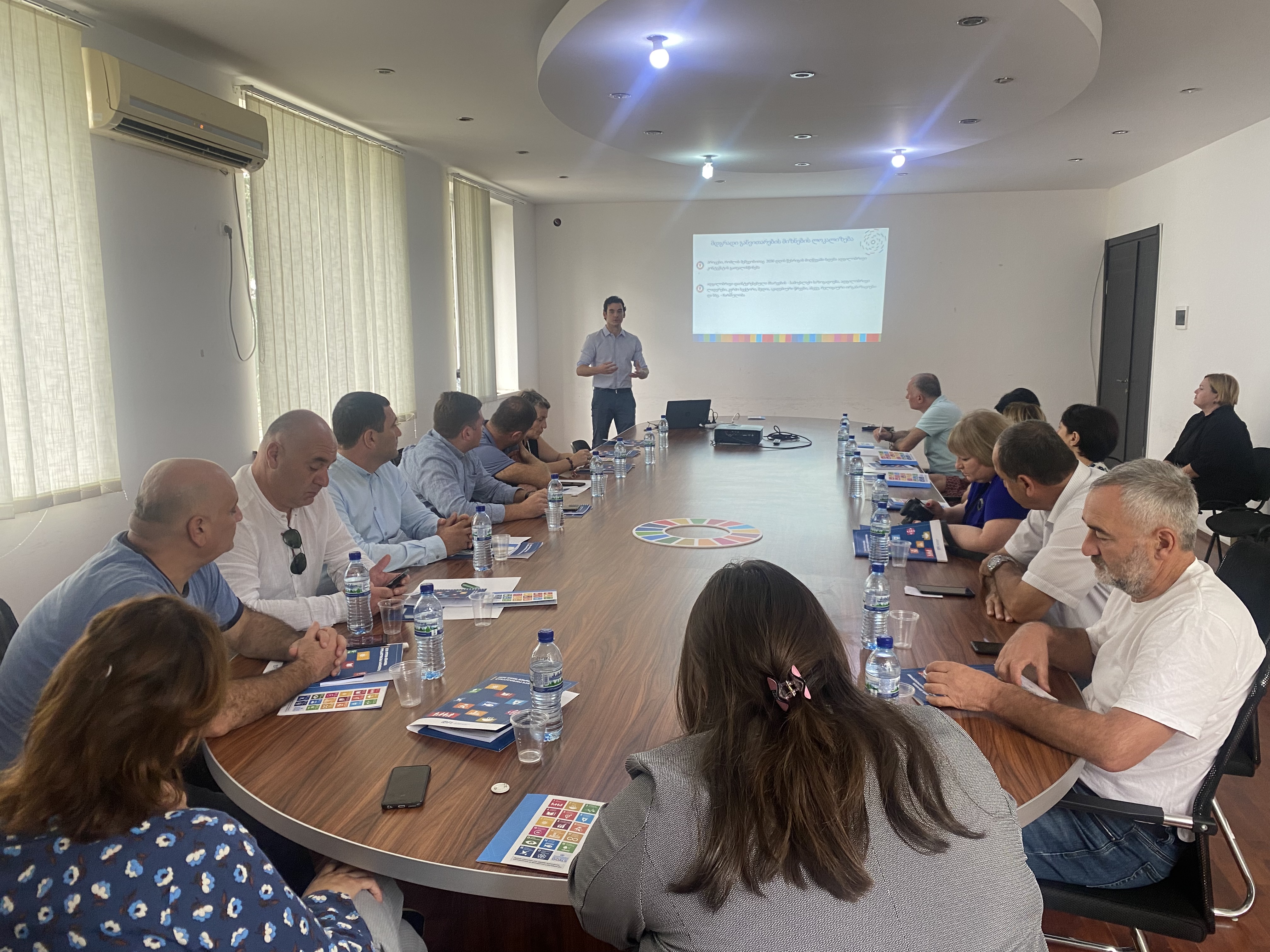 September 20-21, 2022, Guria region – Representatives of the Institute for Development of Freedom of Information (IDFI) held a training for the members of the Gender Equality Council in three self-governing units of the Guria region - Chokhatauri, Lanchkhuti and Ozurgeti municipalities within the framework of the Global Goals Week.
Global Goals Week is a shared commitment between 170+ partners across civil society, business, academia to accelerate action on the Sustainable Development Goals (SDGs), providing an additional opportunity for UN member states and stakeholders to share new ideas. Global Goals Week is held to coincide with the United Nations General Assembly High-Level Week.
Thetraining topics included: the localization of SDGs and specifying the tasks of the fifth of 17 Sustainable Development Goals (Achieve gender equality and empower all women and girls) in the Gender Equality Council Action Plan. A total of 70 people, including the chairman of the Municipal Assembly, Chief of Staff and members of the Municipal Assembly brought together to attend the meetings.
The training was conducted by IDFI analysts David Eristavi and Gvantsa Nikuradze.
The meetings were held within the framework of the project "Gender Equality for Sustainable Development in Guria Region", which is implemented by IDFI and funded by Dekabristen e.V., a German based NGO.
The project is part of the "SDG LENS. Monitoring Sustainable Development in Eastern Europe and South Caucasus"- supported by the German Federal Foreign Office within the program "Expanding Cooperation with Civil Society in the Eastern Partnership Countries and Russia".
Contact information: Magda Gugava, IDFI, +995 599420206, m.gugava@idfi.ge