The Freedom of Information Advocates Network (FOIAnet)
Coalition Activity
6 September 2017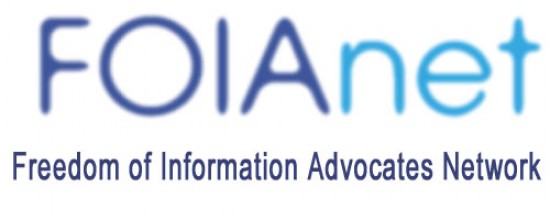 The Freedom of Information Advocates Network (FOIAnet) is an international information-sharing network of organizations and individuals working to promote the right of access to information.
The FOIAnet was founded on 28 September 2002 by representatives of national and international non-governmental and civil society organizations working in the field of Freedom of Information at the end of the Freedom of Information Litigation Workshop held in Sofia on 26-28 September 2002. Since then, the network has expanded to over 240 member organizations and over 700 individuals participating in the discussion list.
FOIAnet runs a discussion list for news and debate on the right of access to information; there are currently over 815 individuals on this list, including civil society representatives, lawyers, academics, information commissioners and others with a specialized interest in the right to information. The network launched and promotes International Right to Know Day which takes place on 28th September of every year.
IDFI as an active promoter of the citizen's rights of access to information has been a member of the FOIAnet since 2010.
Activities Carried Out Within the Coalition