News | INTERNET AND INNOVATIONS | Article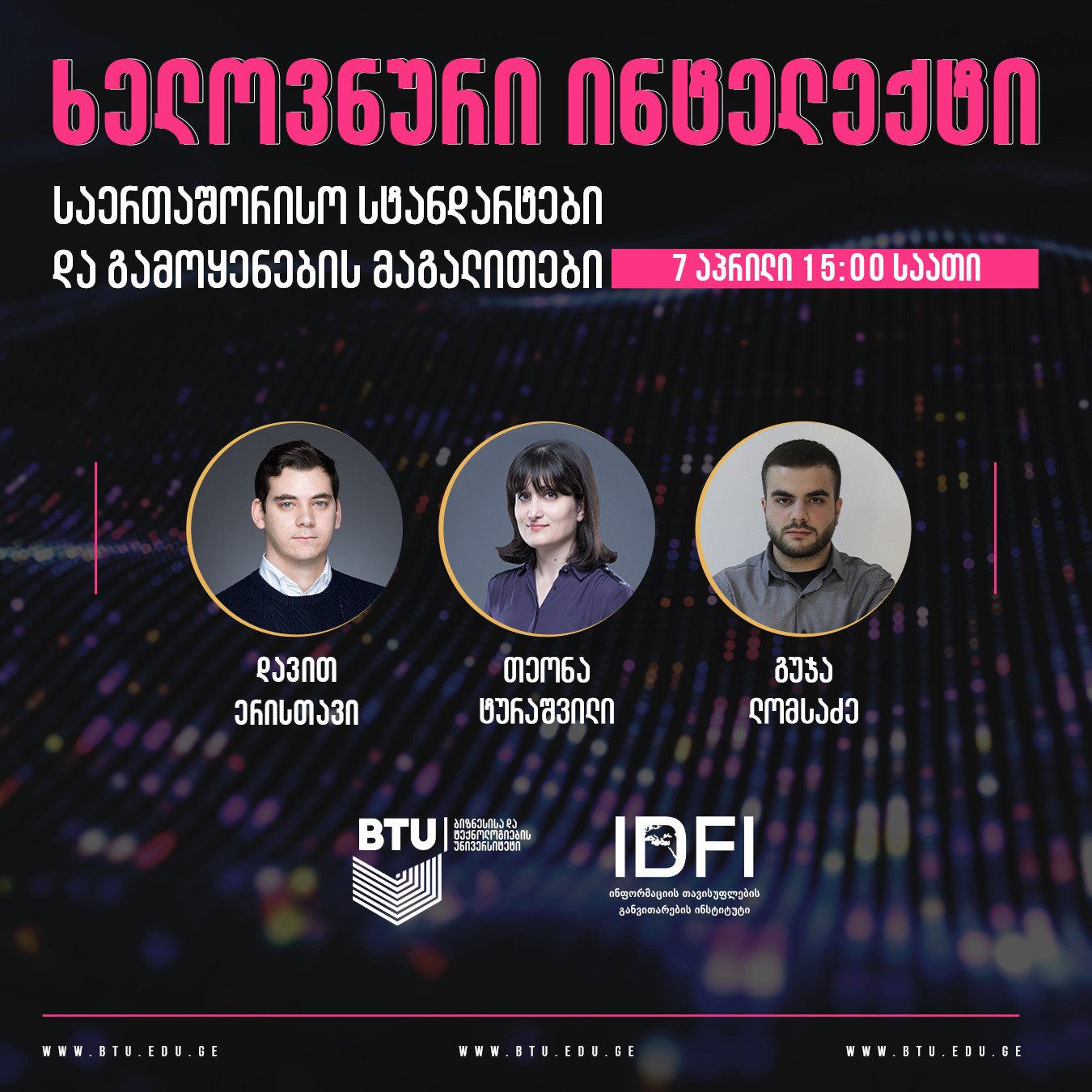 On April 7, 2022, IDFI, in collaboration with the University of Business and Technology (BTU), conducted an online training - Artificial Intelligence: Capabilities and Standards.
The training was held in a remote format. The main focus of the meeting was the international standards in the technological and legal field of artificial intelligence and the possibilities of its application.
The training was opened by Guja Lomsadze, Senior Data Engineer at Sweeft Digital, who spoke about the common definitions and types of artificial intelligence. The meeting was continued by the Head of IDFI's Internet and Innovations Direction, Teona Turashvili, who reviewed issues related to the introduction and promotion of transparency and ethical standards in the use of artificial intelligence (AI). The final report was made by IDFI's analyst, Davit Eristavi and presented a study conducted by the Institute in 2021 on the use of AI systems in the Georgian public sector and a review of the national legislative framework.
The meeting was attended by up to 50 participants, including BTU students, public officials, field specialists and other stakeholders.