News | FIGHTING CORRUPTION | Publications
IDFI has been writing about offshore companies in Georgia for years. This study is an overview of IDFI's previous work on the topic and an analysis of statistics on foreign direct investment coming to Georgia from offshore zones.

The recently published database of confidential documents also known as Panama Papers revealed that more than one hundred politicians, including twelve current world leaders and their families, have used offshore companies to launder money and evade taxes.
Panama Papers include millions of documents belonging to Mossack Fonseca, one of the world's largest offshore law firms. The documents found their way to the German newspaper Süddeutsche Zeitung through anonymous sources. The newspaper shared the documents with the International Consortium of Investigative Journalists (ICIJ), which eventually made them public.

Panama Papers is the largest case of disclosure of such documents. The number of contained documents far exceeds the amount disclosed by WikiLeaks and Edward Snowden. The disclosure of Panama Papers resulted in the resignation of Iceland's Prime Minister and Spain's Minister of Transport. Law enforcement agencies of Switzerland and other European countries launched investigations, while the European Parliament decided to set up a special investigative commission on April 14, 2016.

The leaked documents revealed that Georgia's former Prime Minister Bidzina Ivanishvili and former Minister of Defense Davit Kezerashvili also hold previously unknown offshore companies. Ivanishvili owns a company called Lynden Management that was registered in the Virgin Islands in 2011. The former Prime Minister has not included this company in either of his asset declarations (2012 and 2013). As for Davit Kezerashvili, the former minister set up three offshore companies immediately after leaving his position as minister in 2008. Kezerashvili has been charged with money laundering, illegal income and embezzlement in Georgia.
The operation of offshore-registered entities in Georgia is not illegal. However, these entities pose clear risks to the country. There are many cases when property, including state property, and strategically important objects (in energy, mining, etc.) are owned by obscure offshore companies.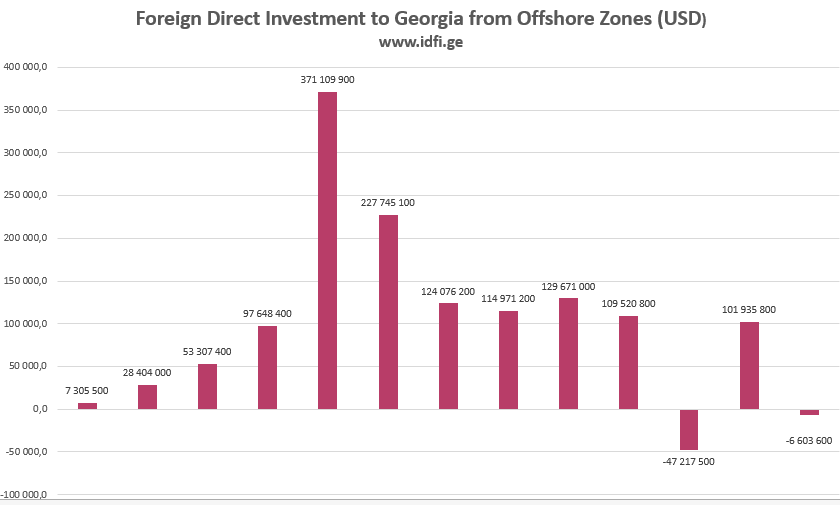 Before the 2011 legislative changes, a part of Georgia's television broadcasters, such as Rustavi 2 and Mze, were also owned by unknown persons and financial groups through offshore companies. The beneficial ownership of some media companies, like the weekly magazine Tabula, remains hidden to this day. Tabula's 51% shareholder is UCG Green Power, which in turn is owned by a Panama registered company Rylf Management. Offshore ownership of the media (broadcasters, online and print publications, news agencies, etc.) is especially troubling due to the information war being waged by Russia.


Offshore entities pose the following major risks to Georgia:

• Accountability – offshore companies do not provide their charters, identities of beneficial owners, contract terms and other details to the public registries of the counties they do business in. This makes it impossible for the public to verify the interests behind certain large businesses, which increases the risks of corruption and conflict of interest.

• Security – despite political tensions between Russia and Georgia, Russian citizens control a number of strategically important objects in Georgian through offshore companies. The Georgian government does not have any means to influence offshore transactions related to these objects.

• Money laundering and pressure on business – offshore companies can be used by government representatives for the purposes of money laundering, corruption or putting pressure on business entities.

• Tax evasion – dishonest business groups use offshore companies to hide income and evade taxes, damaging the state budget.
Recommendations

IDFI calls on:

• The Chief Prosecutor's Office – to investigate cases of inappropriate disposal of state assets, corruption, conflict of interest, money laundering and tax evasion through offshore companies, and cases of high-ranking officials withholding information about their ownership of offshore companies in their asset declarations.

• The Parliament – to share the practice of the European Parliament and set up a special commission that will examine the impact of offshore companies on the Georgian economy and politics.

• The Georgian Government and the Parliament – to identify areas of strategic importance for the country (e.g. energy, mining, ports, railways, print and new media, etc.) and adopt regulations that require openness of information about the beneficial owners of offshore companies, similar to the 2011 legislative changes on television broadcasting.