Institute for Development of Freedom of Informationtogether with The Young Lawyers Association of Georgia, International Transparency – Georgiaand Media Coalition is incorporated in elaborating the transparency strategy of the Ministry of Defense.
The first meeting with the NGOs, working on transparency of Ministry of Defence,was heldon January 10, 2013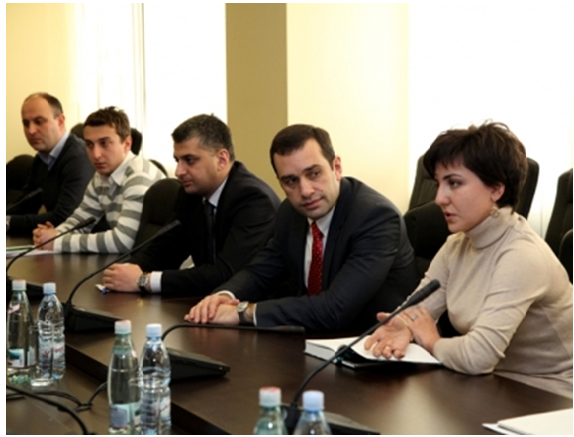 This meeting was attended by the minister of Defense Irakli Alasania, deputy ministers and other officials of the ministry. They made the NGO representatives familiar with their future plans and measures of achieving maximum transparency.
Decision was made to actively involve civil society in elaborating conceptual documents. The NGO representatives presented the results of their researches and offered the recommendations in order to improve the level of transparency of MoD.
An introductory meeting of the Defense minister with 25 NGOs and experts was conducted in December 5, 3012. Ministry as well as the representatives of civil society expressed willingness to cooperate. Three groups were created in order to work on following issues: defense transformation, NATO integration and international operations and transparency and human rights. Meetings with the NGO representatives will be held regularly.