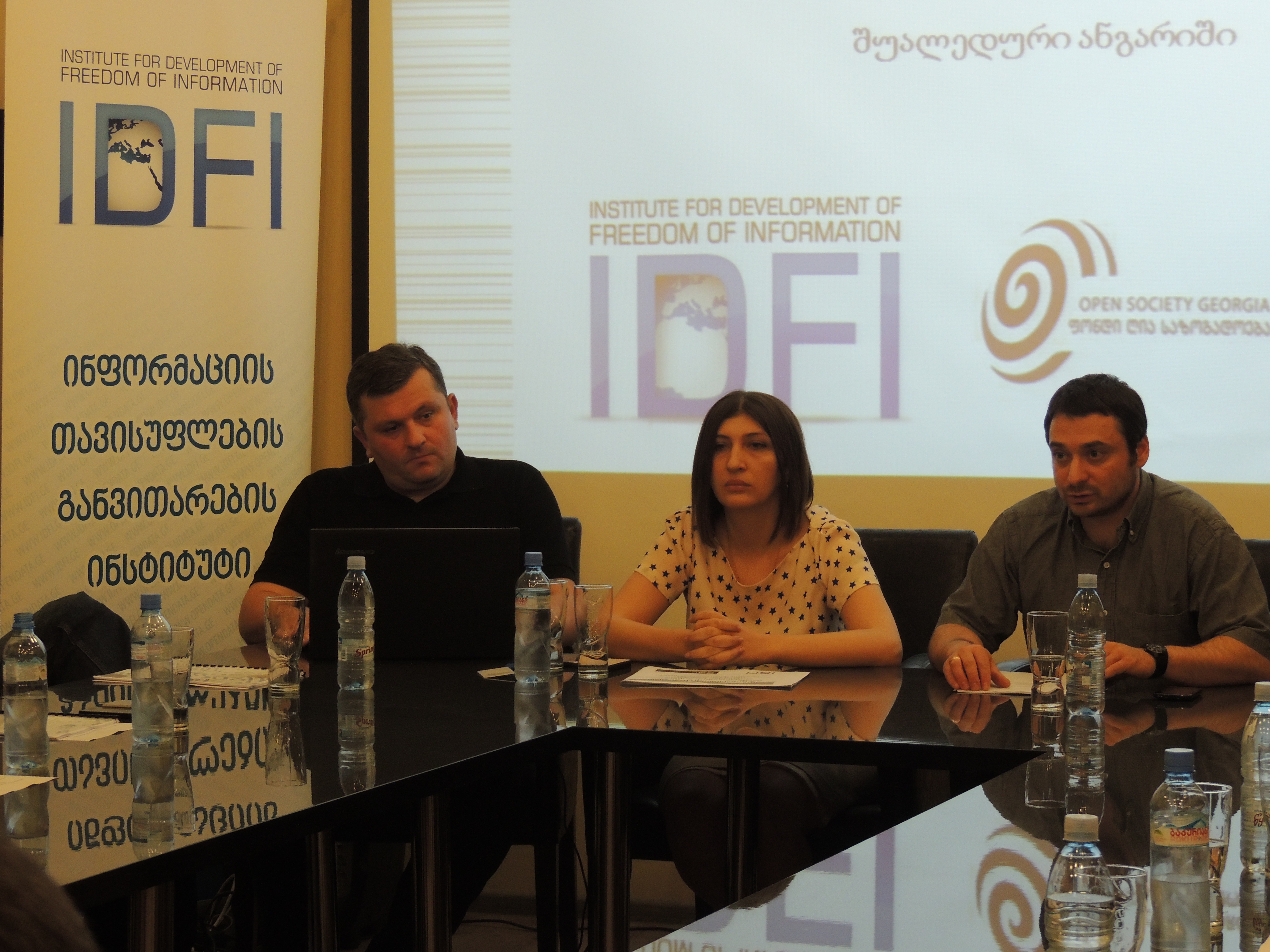 IIDFI encouraged the broadcasters to get united and engage in the process of negotiations with integrators; the organization also announced the date of the meeting that will address to discussing affordable technical solutions with integrators.
On June 27, IDFI held a scheduled meeting and represented a research prepared in the framework of project "Supporting and Monitoring of the Transition to Digital Terrestrial Broadcasting in Georgia".
Meeting brought together representatives of the broadcasters and Georgian National Communication Commission.
During the meeting IDFI experts addressed to the most important issues of the transitional process in Georgia and moreover, analyzed relevant practice of European countries. The discussions also approached information concerning the expenses of Regional Multiplex Platform Construction.
Afterwards, gathered representatives of the interested parties evaluated the ongoing process of Contest for Provision of Digital Broadcasting. They also summarized the alternatives as well as challenges of the migration to the digital platform.
Through the problematic terms connected to the contest conditions, IDFI emphasized issues of media holding transparency, tariff affordability, discriminative terms and etc. Our organization considers that the period of the open tender was quite short; accordingly, poor informational campaign resulted in little number of contestants and the lack of interest from investors. As we are already in charge, there are only two applicants LTD "MUKSI" and LTD "MAESTRO +" taking part in the contest.
The winner and correspondingly holder of the license will be announced on July 1.
Ucha Seturi, representative of IDFI suggested the broadcasters to come together and get involved in the meeting with integrators, which is planned after 2 weeks.