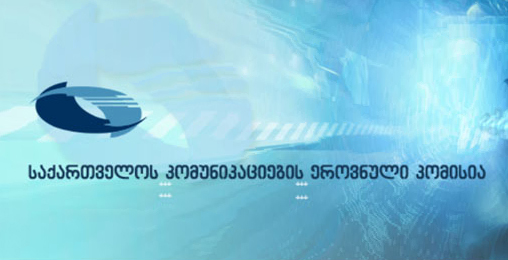 As a response to IDFI's request, on November 26th, Georgian National Communications Commission denied broadcast to the domestic provider of channel 'ORT' and held responsible Ltd "R.B.G." for the rebroadcast of programs from the Russian public broadcaster.
Ltd "R.B.G." was obliged to pay a fine of 2500 GEL because the company could not present allowances or licenses for the rightful production of the broadcast before providing the channel. The company was also warned by the commission on failing to fulfil the necessary payment as well as failing to display the related declaration on its website.
The published commission report says, "On an open meeting of Georgian National Communications Commission, Ltd "R.B.G." could not prove their lawful ownership of reproducing programs of the Russian public broadcaster and was therefore restricted to broadcast these programs."

It has to be noted that this is not the first time Ltd "R.B.G." has been sanctioned. The same programs have been digitally broadcasted for a couple of hours in July 2015; however, IDFI's fast and effective reaction and the following activities by the communication commission prevented the continued broadcast. At that stage, the commission had sent the broadcaster a warning.
IDFI will continue to monitor the process.