News | Economics and Social Policy | FIGHTING CORRUPTION | Publications | Article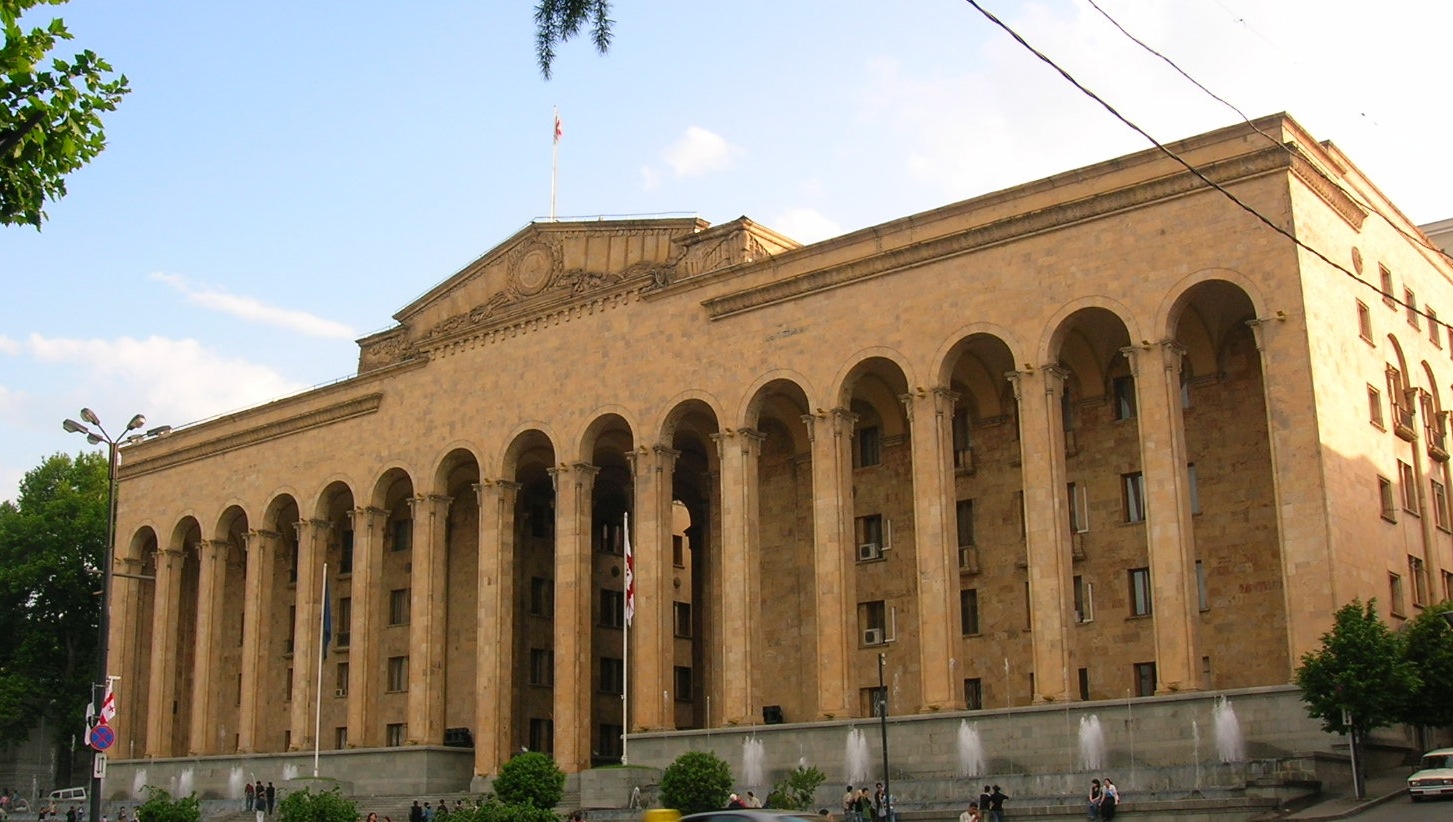 According to amendments made to Georgian constitution in 2009, Kutaisi has been named as the parliamentary city. Vast economic resources have been spent on construction of the parliament in Kutaisi, in 2009-2012. According to the research prepared by IDFI the parliament building in Kutaisi cost approximately 330 million GEL, the largest amount of which has been mobilized via selling of state property. Despite the fact that unprecedented amount of money has been spent on construction of Kutaisi parliament building, upon parliamentary elections in 2012, the new political team that came to power has decided to return the parliament back to Tbilisi and thus, renovation of Tbilisi parliament building has started.
In September 2014 IDFI has addressed the Parliament of Georgia with a request concerning detailed costs incurred on renovation and equipment of the Parliament building in Tbilisi. In response to the request the parliament has provided complete information.
As we learn from the received documents, total renovation and equipment costs of the new parliament building amount to 22 732 346 GEL. Out of the total amount spent on renovation and equipment of the parliament the biggest part of purchases amounting to 16 479 613 GEL, was made via simplified purchase method (negotiation with one person). Purchases for 5 656 468 GEL were made via electronic tender, 410 265 GEL was spent via simplified electronic tender, while 186 000 GEL – through competition.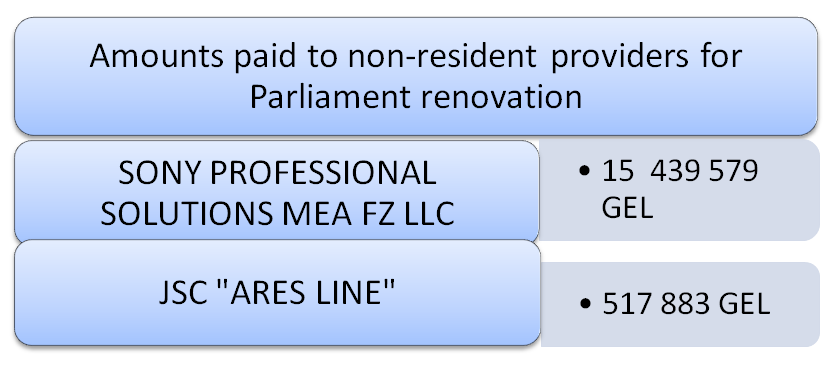 According to the statement made by the chairman of the Parliament of Georgia, the parliament will function both in Kutaisi and Tbilisi buildings. It should be noted, there still does not exist any legal ground for holding plenary sessions in Tbilisi. Therefore, questions arise concerning necessity of purchasing high-cost equipment for the plenary hall, while there are no firm legal grounds for unimpeded functioning of the parliament in Tbilisi. Besides, IDFI believes that the suggested method, when the parliament functions in separate building of two cities, will cause considerable result in administrative costs, which will be additional budgetary and administrative burden for a country of our scale and economic circumstances.
See the chart below for distribution of a total of 2 414 134 GEL given to local companies.