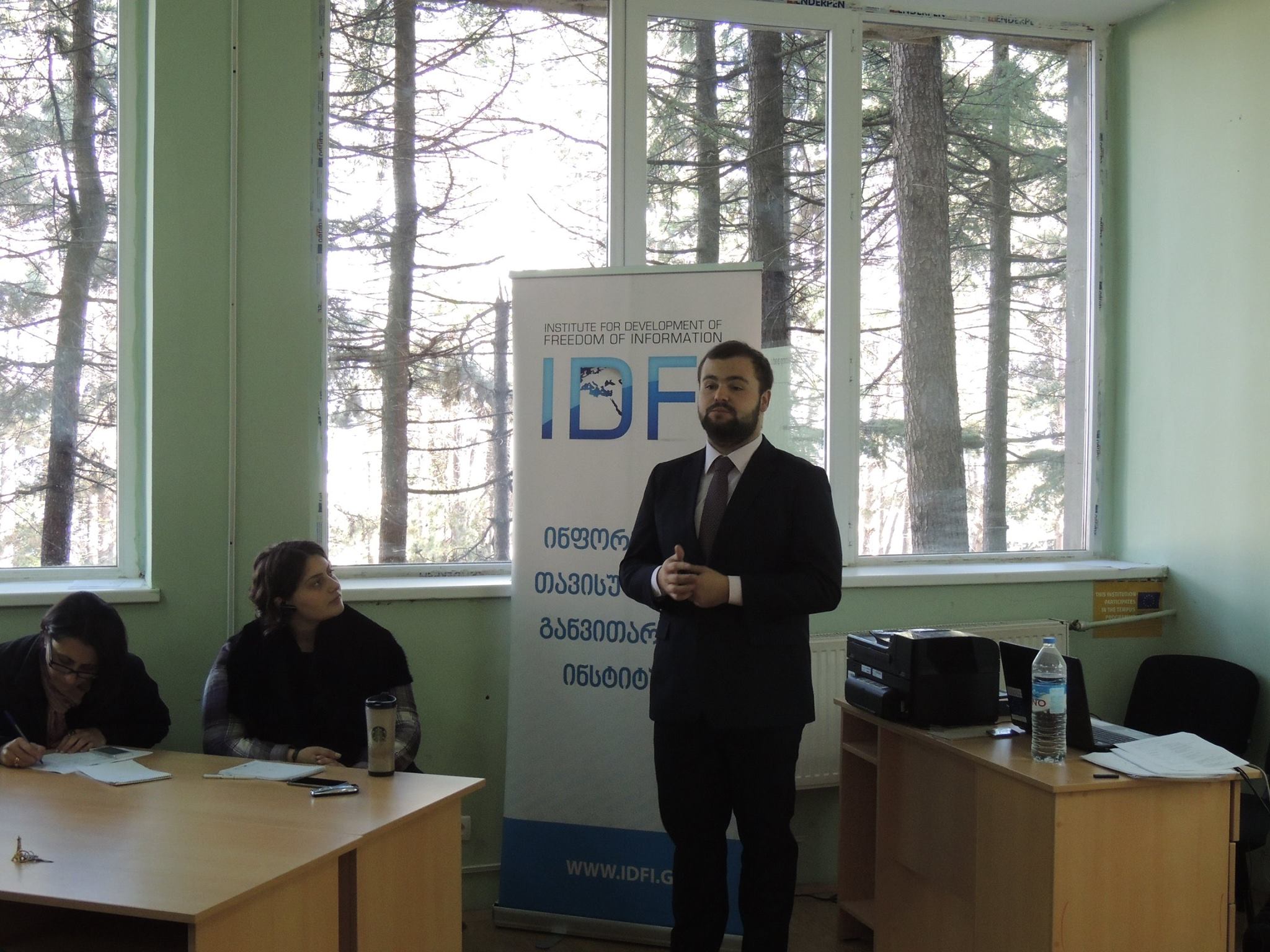 On November 5-6, IDFI organized a lecture "Accounting and Investments" and a training session "Academic Writing" at Iakob Gogebashvili Telavi State University. The course was held within the framework of the project "Strategic Plan Georgia 2020 – Strengthening Public Involvement". The project is implemented by IDFI in cooperation with University of Bremen and with the financial support of Federal Foreign Office of Germany.
The course was led by researches from Bremen University – Sebastian Tideman, Max Neubauer and Oliver Steinebach. On the first day of the course, the researchers discussed the International Financial Reporting Standards (IFRS) with approximately 40 students from Telavi State University. Afterwards, researchers from Bremen University introduced the basics of foreign direct investments and international trade.
On the second day of the lecture, Tideman, Neubauer and Steinebach discussed the fundamentals of business and financial analysis and examined a number of case studies with the Telavi State University students. After the lecture, Michael Streit and Julian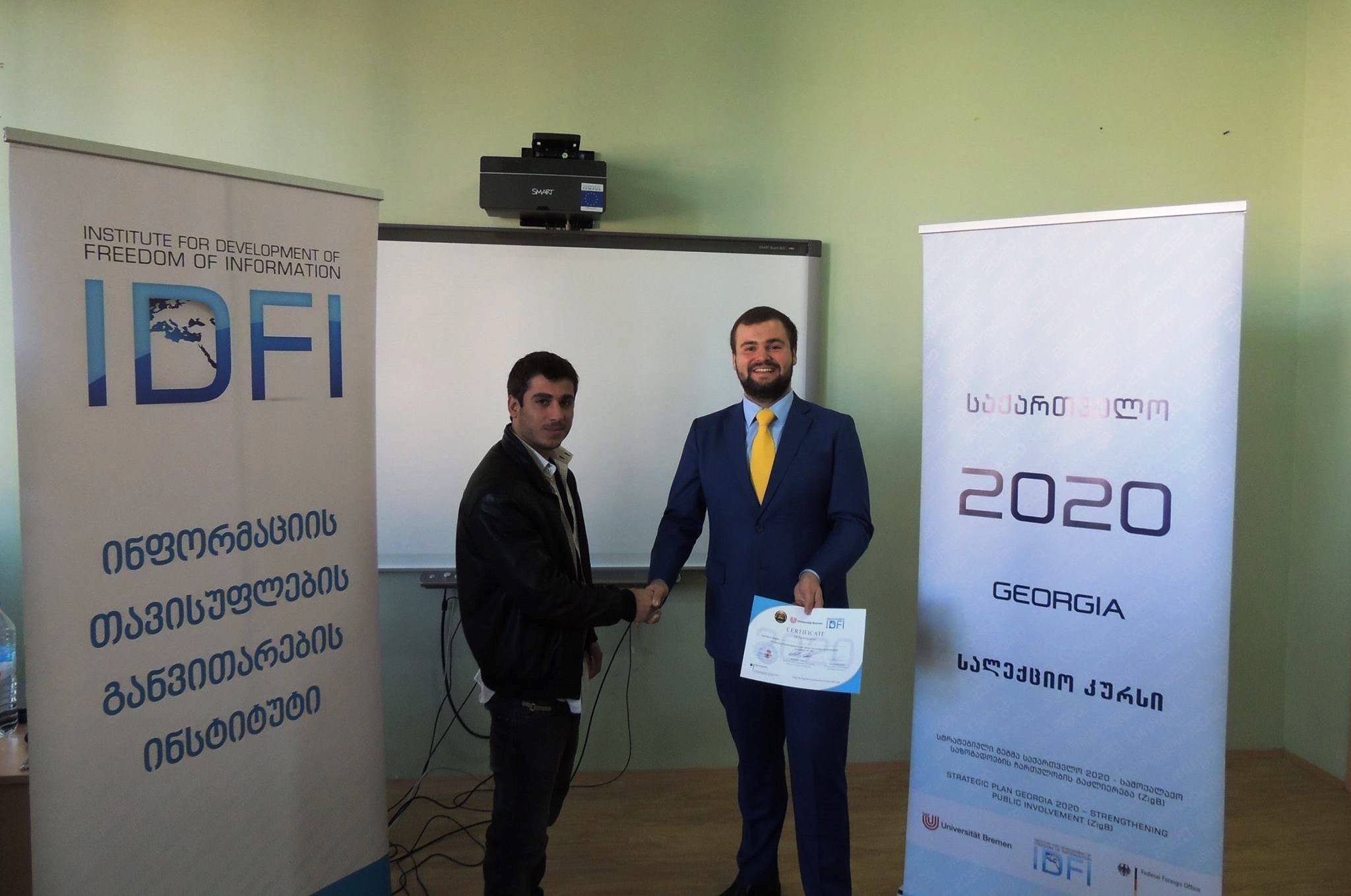 Abée held a training session on academic writing. The researchers introduced the Master of Science program at the University of Bremen and discussed the requirements and specifics of academic thesis. In addition to examining the specifics of academic writing, the objective of the session was to improve organizational issues, such as time management skills.
After the two-day session, students and young researchers participating in the lecturing course and training seminar, received joint certificates from IDFI, Bremen University and Telavi State University.
The lecturing course by the researchers from Bremen University will continue in Tbilisi, in cooperation with Tbilisi State University. 10th building of TSU will host a lecture "Accounting and Investments" on 9th and 10th of November from 14:00 to 17:30.