News | Memory and Disinformation Studies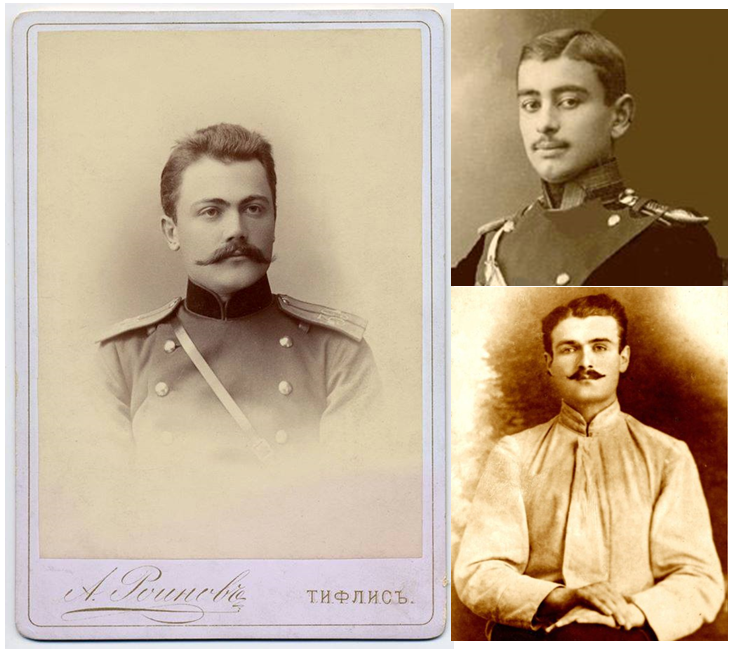 Transparent archives, think tank and awareness rising activities, study/analysis of Georgia's Soviet history and archive documents are one of the main activities of IDFI. Organization requested information about the members of executed Military Center from the Interior Ministry of Georgia. According to the received information, IDFI determined the exact addresses of the people, repressed in May 1923.
IDFI sent received documents and photo materials (view the letter) to Tbilisi City Assembly and requested to make memorial boards according to the addresses to immortalize members of the Military Center. The City Assembly sent the letter of IDFI to Tbilisi City Hall.
In February 1921, the Red Army of Bolshevik Russia crossed Georgia's border and attacked it from several directions for total occupation of Georgia and its capital city Tbilisi.
Besides strong resistance and devotion of Georgian military units, especially of young Junkers, the government of Democratic Republic of Georgia left the country and emigrated from Batumi. Bolshevik Russia occupied the democratic Republic of Georgia on February 25th , 1921 and made it part of Soviet Empire for next 70 years.
Though the government of Georgia emigrated, patriots living abroad and in Georgia kept fighting for the independence of their homeland.
Rebellion started in Svaneti. Georgian partisans were especially active in Kakheti region. Strong dedication and commitment of the Catholic Patriarch of Georgia, Ambrosi Khelaia and fearless confrontation of the national hero Kakutsa Cholokashvili and his squad against the Bolshevik Russia is worth mentioning.
In 20th century various resistance groups have been created that aimed to free Georgia from soviet Russia. One of the most relevant resistance groups was Military Center of independence committee that was composed of Georgian officers. Center actively worked on Georgia's independence plan in 1923 that included a civic rebellion. Members of the centers developed the plan of Mtiuleti uprising, which envisaged luring the Red Army into Mtiuleti and their total destruction by soldiers of Colonel Kaikhosro Cholokashvili.
It is not surprising, that one of the first targets of Cheka (Extraordinary Commission for Combating Counter-Revolution) was the Military Center. Georgian soldiers were arrested and sentenced to death. According to various sources, they were executed on May 20, 1923 in Tbilisi, nearby Vake Park territory.

The list of people executed for being members of Military Center is shown below:

1. Gen. Aleksandre Andronikashvili
2. Major Gen. Varden Tsulukidze
3. Col. Giorgi Khimshiashvili
4. Col. Rostom Muskhelishvili
5. Gen. Konstantine Abkhazi
6. Junior Officer Nikoloz Zandukeli
7. Rotmister Simon Bagration-Mukhraneli
8. Rotmister Farnaoz Karalashvili
9. Iason Kereselidze
10. Officer Ivane Kutateladze
11. Col. Aleksandre Matchavariani
12. Col. Elizbar Gulisashvili
13. Levan Klimiashvili
14. Dimitri Chrdileli

IDFI hopes that Tbilisi City Hall will consider organization's suggestion and honor the heroes executed by Bolshevik Russia for being the members of Military Center of Georgia with memorial boards.