News | Good Governance | Publications | Article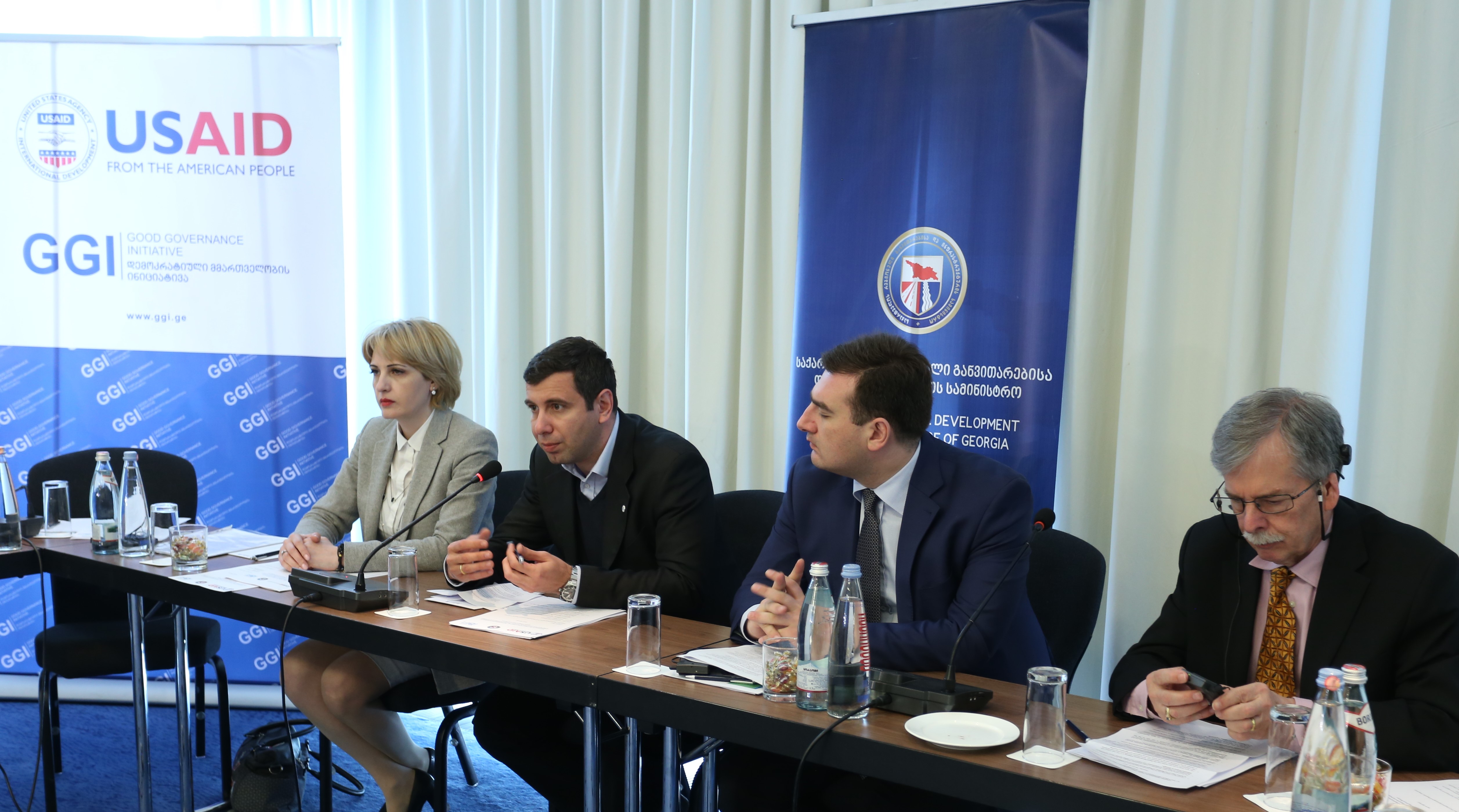 On March 21, IDFI and the Ministry of Regional Development and Infrastructure held a discussion of the Ministry's draft Strategy and Action Plan of Transparency and Integrity. The main aim of the event was to present and gather feedback from non-governmental and international organizations on the draft document.
The event was opened by Irakli Matkava, First Deputy Minister of the Regional Development and Infrastructure, Levan Avalishvili, IDFI Programs Director, and David Smith,Chief of Party at Tetra Tech ARD/USAID Good Governance Initiative in Georgia.
According to Levan Avalishvili, the policy document prepared by IDFI will support the Ministry to establish new and modern standards of open governance. "We want this to be an example for other public institutions," - Avalishvili stated.
The strategy and action plan document was elaborated based on a situation analysis carried out by IDFI in order to identify existing risks. The document includes indicators that will be used to monitor the strategy implementation process. The strategy is based on international best practice and includes a number of modern integrity building approaches.
The first version of the strategy includes 4 priority areas: 1. improving existing mechanisms of ethics and integrity, 2. increasing transparency and public participation, 3. improving the human resources management system, and 4. improving the system of planning, monitoring and internal financial control.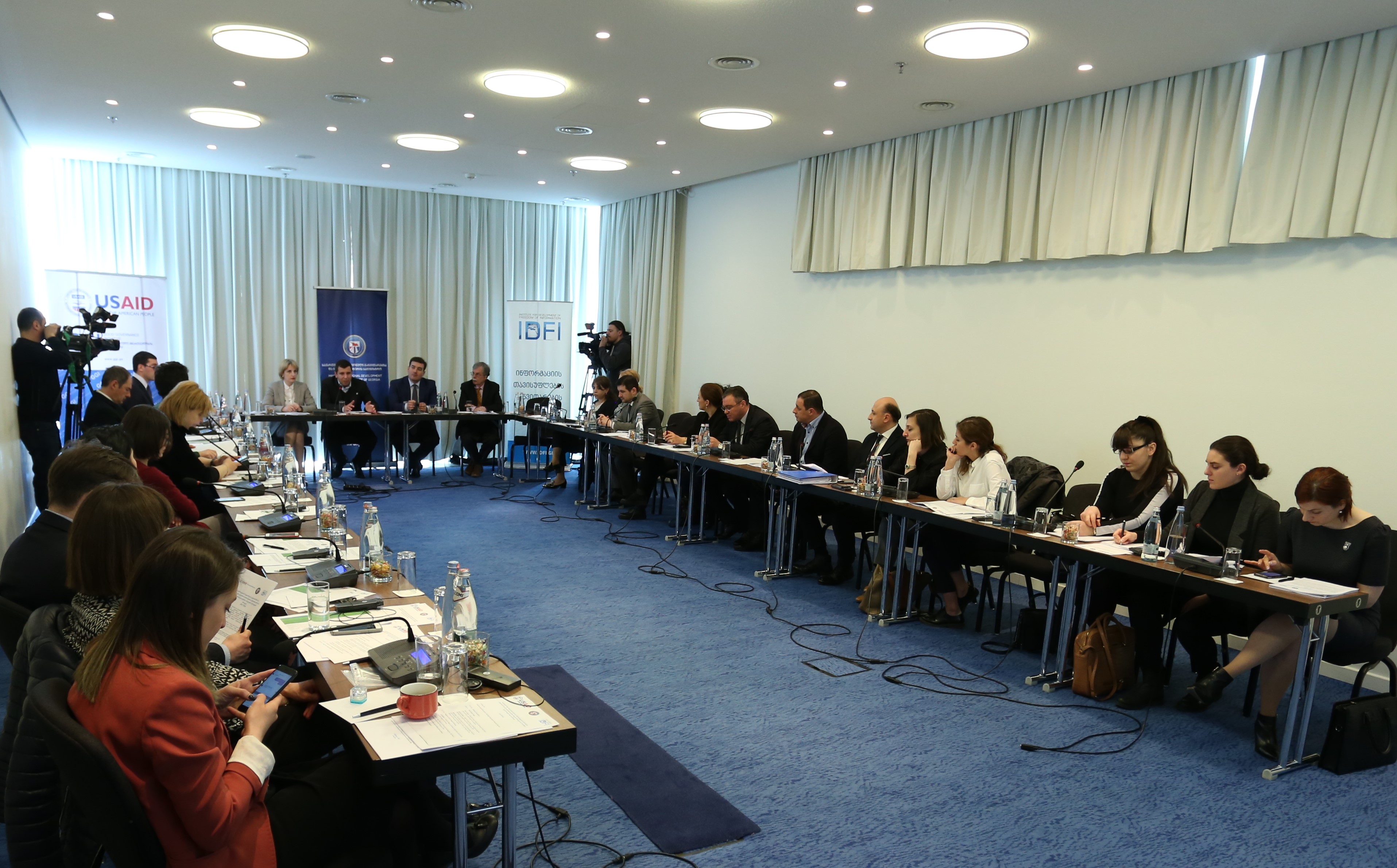 According to David Smith, "Via this transparency and integrity plan for the Ministry of Regional Development and Infrastructure we tend to create safeguards, checks and balances that limits opportunities for corruption. This is strategy that is trying to be preventative before the fact, not to prosecute people who commit illegal acts, but to create framework that makes it difficult for those to happen."
The discussion was held within the framework of "Developing a Transparency and Integrity Framework for the Ministry of Regional Development and Infrastructure of Georgia" project. The initiative is implemented by IDFI with the financial support from USAID Good Governance Initiative.