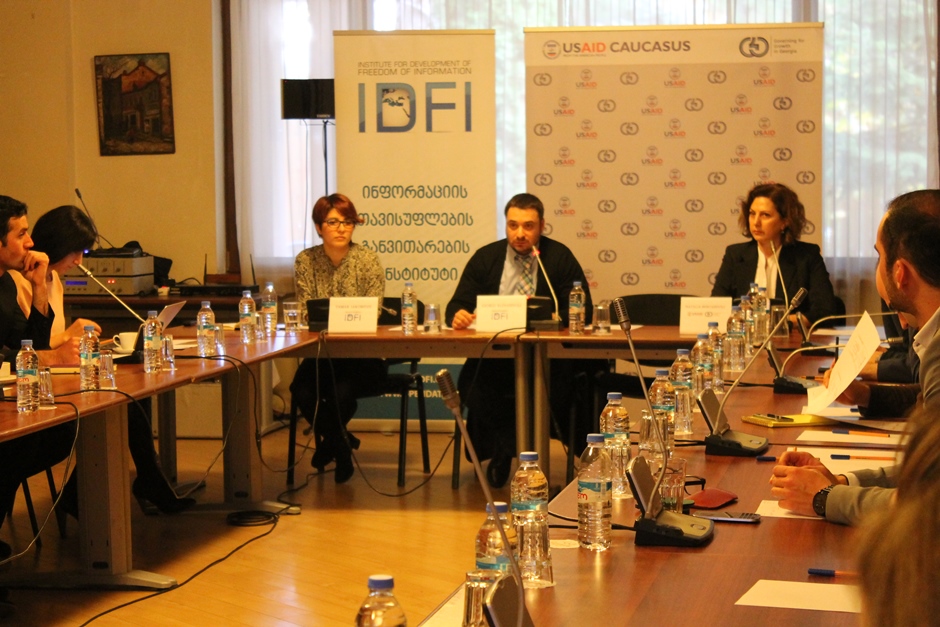 On Friday, November 13th IDFI held first presentation of the project Public-Private Dialogue (PPD) Quality Tracking in Georgia. Representatives of public, private and civil sector were invited to discuss the methodology, main goals and the ways of successful implementation of the three year project.
Project is being implemented with financial support of USAID's program Governing for Growth (G4G). Deputy head of the program, Natalia Beruashvili draw attendees' attention to activity timeline and final results.
The main goal of the project is to create a platform for PPD, that will evaluate the level of private sector's involvement in elaboration and implementation processes of legislative and regulatory reforms. Above mentioned will encourage creating fair and transparent environment, where small and medium size enterprises will have equal conditions for growth.
G4G will strengthen capacity of both, public and private sectors, to effectively cooperate on identified reforms through an inclusive consultative process.


As Director of IDFI, Giorgi Kldiashvili mentioned in his speech, organization will gather and monitor the information, estimate activities of public entities' and new draft laws, organize meetings between private and public sector and prepare recommendations.
Organization will evaluate the quality of dialogue between public and private sector. Tamar Iakobidze, analyst at IDFI spoke about estimation criteria and research methodology.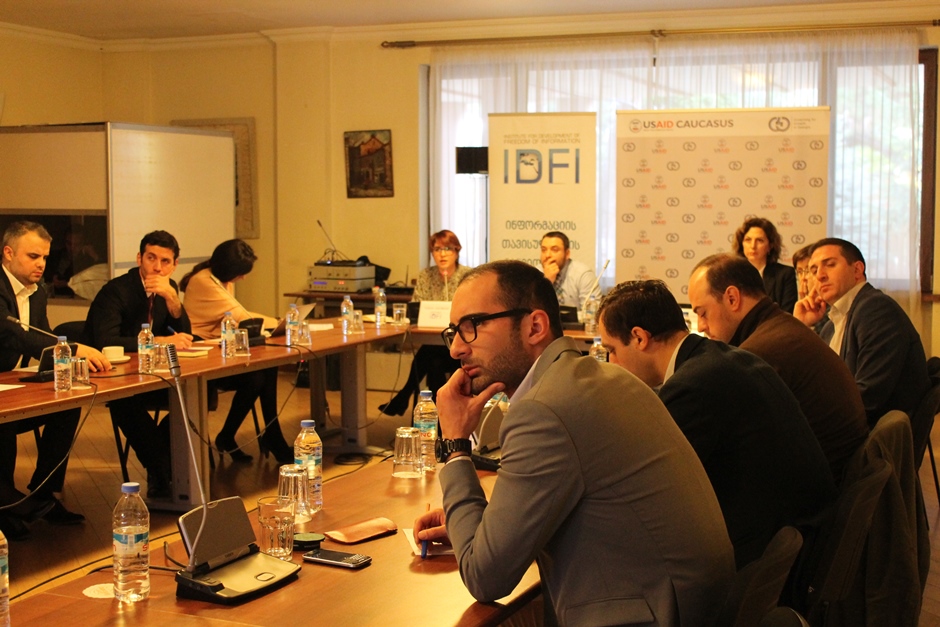 Four phases of policy development will be assessed:

1. Policy Design and Development - The extent and quality of relevant non-GoG stakeholders input that GoG policy-makers received in the initial formulation of underlying policy behind proposed legislation (before the commencement of drafting any legislation);
2. Legislation Drafting - Criteria to evaluate the extent and quality of relevant non-GoG stakeholders input in the actual creation of draft legislation;
3. Regulatory Impact Assessment (RIA) – Criteria to evaluate the extent and quality of the Regulatory Impact Assessment performed related to the legislation;
4. Circulation and public comments Criteria to evaluate the extent and quality of
efforts to publicize, circulate, distribute the proposed draft legislation to the public and stakeholders;
the adequacy and extent of efforts to solicit and consider public commentary on such proposed legislation;
the adequacy, extent and good-faith of efforts to incorporate or respond to suggested comments received, where appropriate.
Main target group of the project will be the public agencies that are directly linked to economic system and have influence on it.

While speaking on Regulatory Impact Assessment document, Nino Merebashvili, legal assistant at IDFI stated, that it's mandatory to attach explanatory notes to draft laws, providing information about how they will effect on their subject. Though, as Merebashvili said, adding these notes to draft laws mostly is a formality. One of the main goals of the project is to suggest solutions of this problem and ensure civil sector engagement in the process.
As for non-Government stakeholders and experts, the data will be collected from:

– Public sector
– Business
– Civil society
– Affected party
– Professors
– Lawyers
– Economists
– Think-tank organizations
– CSOs
– Donor organizations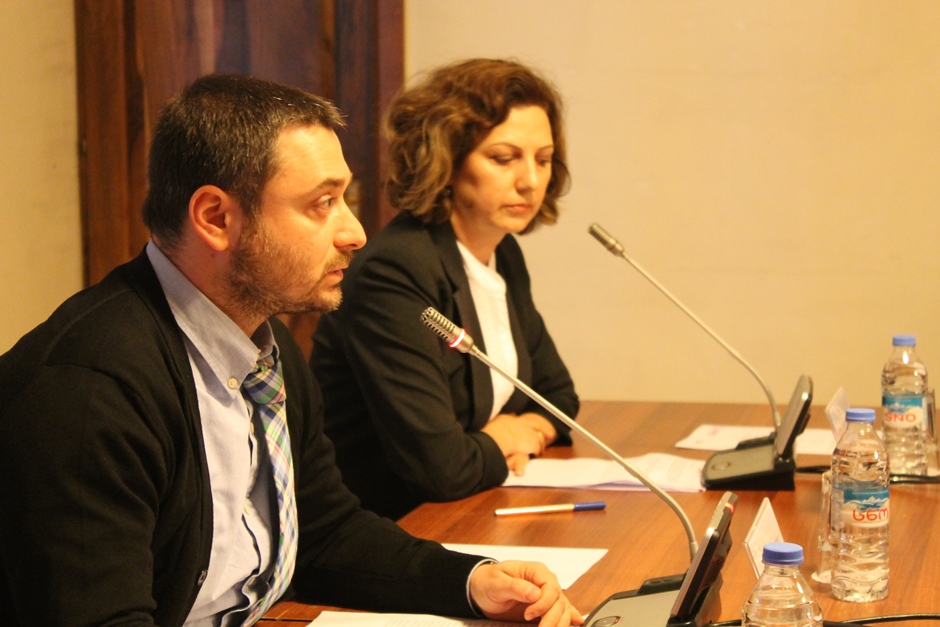 Another main goal of the project is to reveal the public entities, which support and ensure private sector involvement in elaboration processes of policies and draft laws. Within the frames of project these entities will be symbolically awarded.
IDFI will assign rating to each stage of PPD based on the evaluation of the respondents themselves as well as the assessment of interviewees. It has to be mentioned, that IDFI has 5 year experience of successfully using similar methodology in the project Public Information Database - www.opendata.ge.
Attendees shared their experience, discussed current problems and possible solutions. Guests mentioned, that private sector receives information about new initiatives too late, hence one of the criteria of evaluation should be effective spreading of information and allocation enough time to private sector for comments.
At the end of the meeting, Giorgi Kldiashvili summarized the discussion and highlited, that establishing culture of dialogue between private and public sector and its implementation in practice is the main goal of the project.
View Photo Album