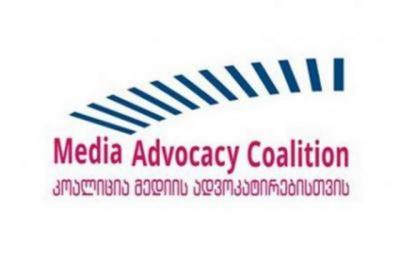 The statement by the General Director of Rustavi 2 on October 21, 2015, that he was blackmailed with a video depicting his personal life, once again indicates that the court proceedings against the TV company goes beyond the legal dispute. Earlier statement on illegal surveillance made by another journalist Eka Mishveladze was left without response. At this point the government cannot limit itself to general statements. On October 21, media showed the video from Lanchkhuti featuring the employee of the local municipality assaulting regional correspondent of Rustavi 2 and intervening in carrying his professional duties.
It is important that all members of the government realize the gravity of the statement made by Nick Gvaramia. The authorities need to prove that government representatives are not involved in illegal surveillance or blackmail and immediately investigate and bring perpetrators to justice.
We are concerned that the statements made by the Prime Minister Irakli Gharibashvili on October 22 may encourage political activists and civil servants, and the attacks on journalists may become more frequent.
We call on the Georgian Government and the members of the Parliament to give supremacy to freedom of media over political interests, not to encourage violence and to prevent attacks against journalists within the area of their competence.
Blackmail and aggression against journalists represent a threat not only to media freedom, but also to the future of democracy in our country. The attempts by the governments to curb media freedom as well as insufficient reaction to the cases of restricting journalistic activity has always led to decreasing trust and support from the society.
Our society has defended media freedom on many occasions and it will continue defending it as a core value of democracy.
Media Advocacy Coalition
Open Society Georgia Foundation

Georgia Young Lawyers Association

Media Club

Charter of Journalistic Ethics

Institute for Development of Freedom of Information

Association of Georgian Regional Broadcasters

Civic Development Institute

Non-governmental organization for Civil Society

Levan Mikeladze Foundation

Georgian Regional Media Association

Television Network