News | Rule of Law and Human Rights | Article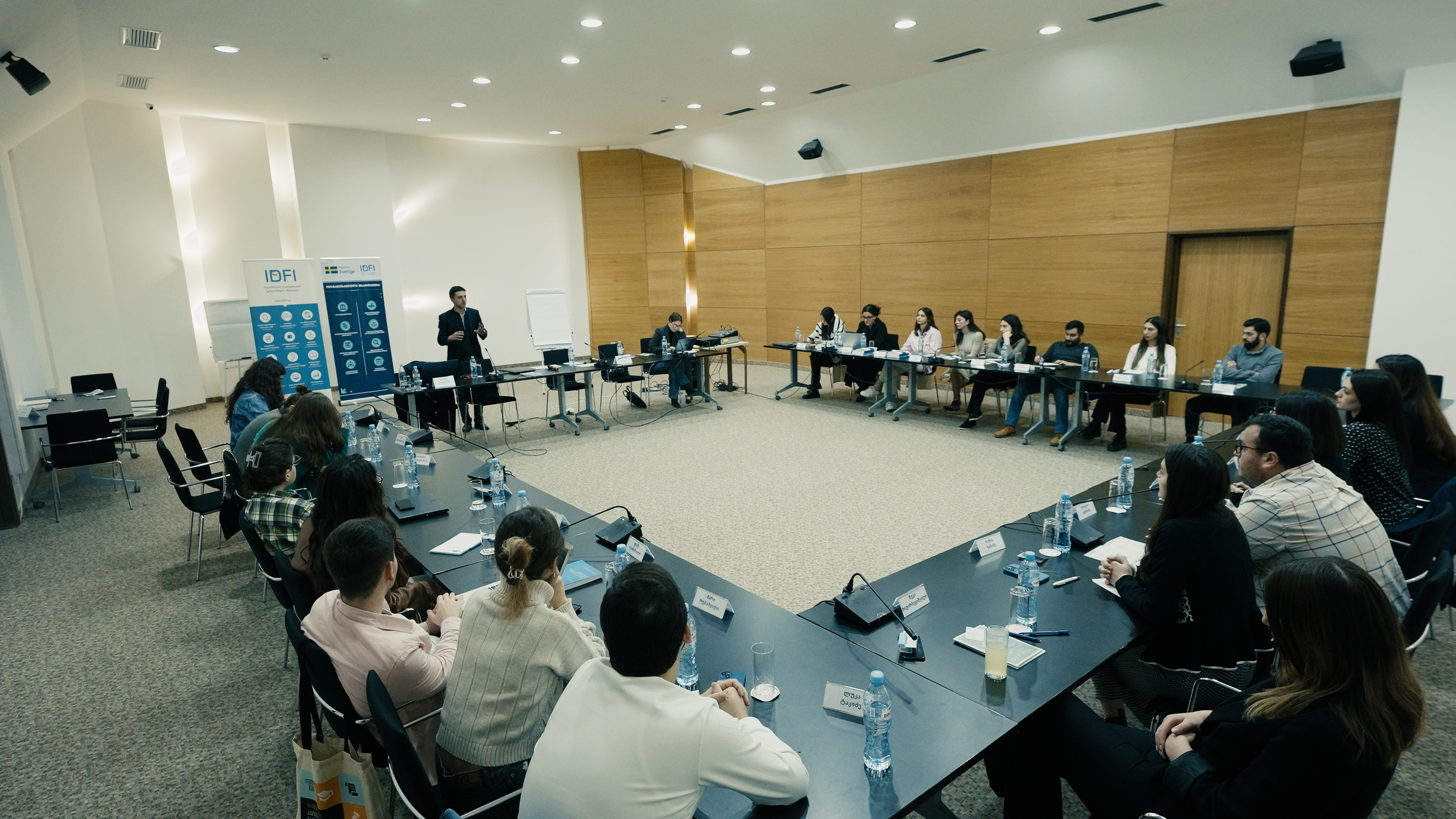 IDFI, with the support of the Swedish International Development Cooperation Agency (Sida), held a winter school "Rule of Law and Human Rights" in the period of December 10-15, 2022. The winter school had 25 participants selected on the basis of a two-stage competition, and its major aim was to raise the awareness of the participants regarding the issues covered by the school's program, to facilitate holding discussions and exchanging of views on the existing challenges.
Within the framework of the winter school, law faculty students and young practitioners, including 3rd and 4th rank civil servants, had the opportunity to participate in trainings regarding to pressing legal issues, planned by specialists in the relevant field.
On December 15, at the closing ceremony of the event, winter school's activities were summarized and the participants were congratulated on the successful completion of the training course by the Head of Rule of Law and Media direction of IDFI – Giorgi Davituri; Head of Development Cooperation/Deputy Head of Mission at the Embassy of Sweden to Georgia - Erik Illes and Professor of International Human Rights Law - Konstantine Korkelia.
The following issues were among the topics covered by the winter school program:
- Constitutional arrangement and the Georgian model of constitutional control;
- Independent constitutional/state institutions in Georgia and their place in public administration;
- 12 priority tasks of the European Union and the status of their implementation;
- The basic mandate of the Public Defender: challenges in terms of independence of public institutions and covert electronic surveillance;
- Justice system in Georgia: reform waves and current challenges;
- Competence of the European Court of Human Rights, rules of appeal and consideration of cases;
- Using interstate mechanisms for human rights protection. Responsibility of the state for the protection of human rights in the occupied territories.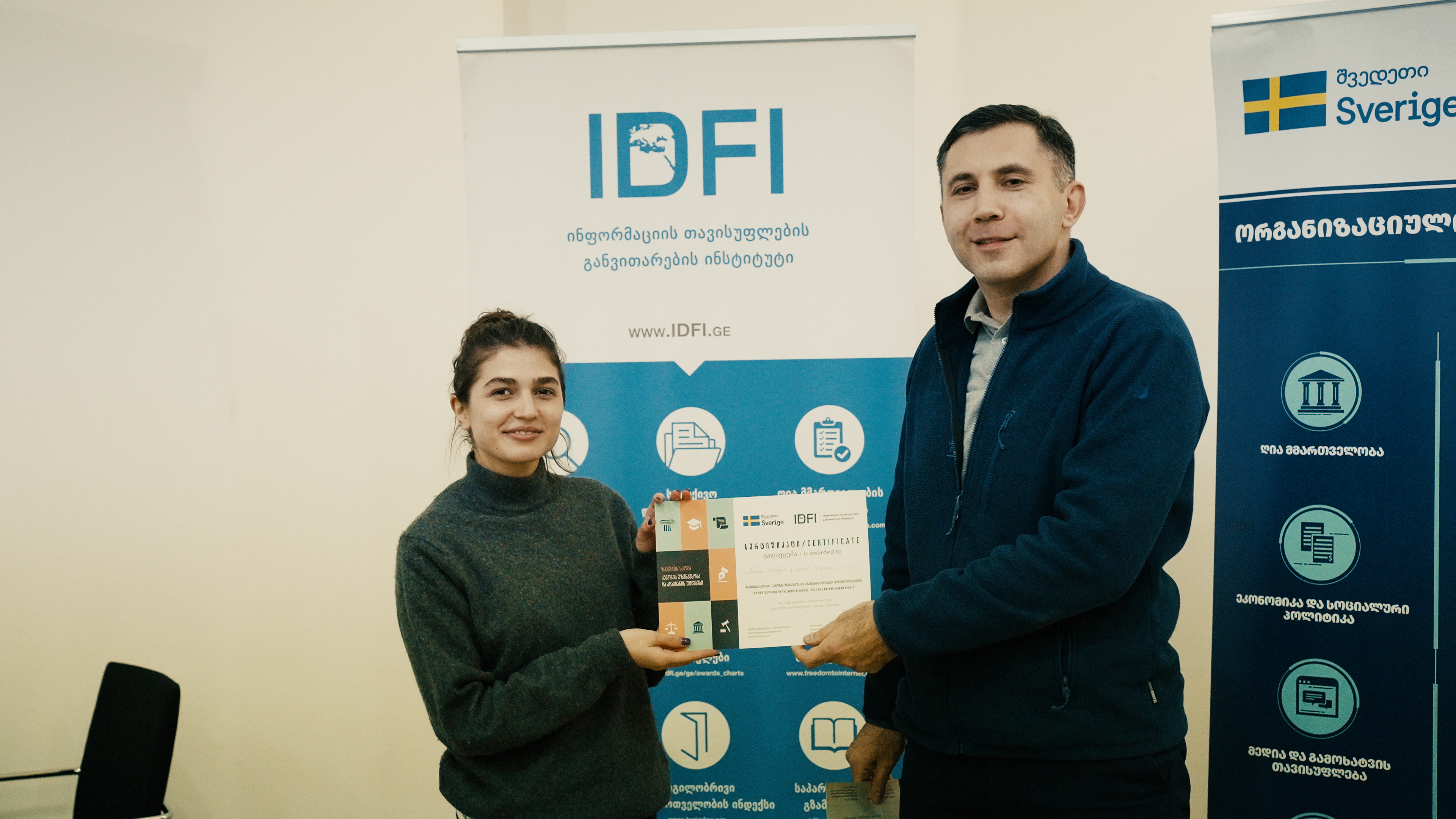 Experts and speakers with different professional backgrounds and experiences were invited to the winter school:
Judge of the Constitutional Court of Georgia – Teimuraz Tughushi; Professor of International Human Rights Law - Konstantine Korkelia; Deputy Public defender of Georgia - Giorgi Burjanadze; Doctor of Law, Professor - Davit Jandieri; Professor of the Faculty of Law at the Tbilisi State University, Doctor of Law - Paata Turava; Co-founder and Editor of the Law Policy Department at "Komentari" – Sopho Verdzeuli; Investigator of Particularly Important Cases at the Special Investigation Service – Ketevan Tetrauli and 1st Deputy Head Of Personal Data Protection Service – Otar Chakhunashvili.
This was the second Winter School successfully organized and held by IDFI.