News | Memory and Disinformation Studies | Trainings | Article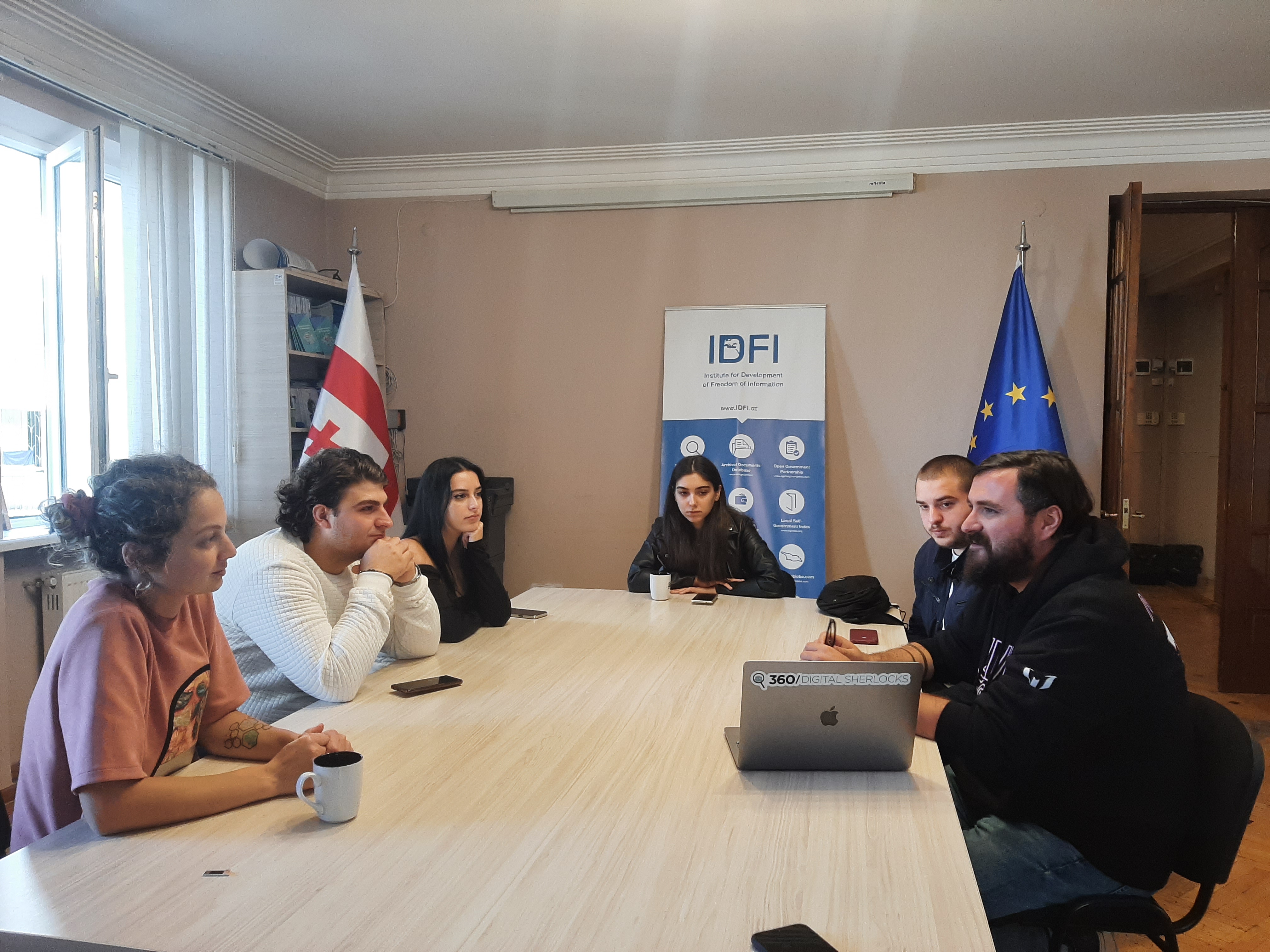 Institute for Development of Freedom of Information (IDFI) within the project "Roots of Anti-Western Propaganda", funded by the Institute for War and Peace Reporting ((IWPR), in partnership with Media-Lab, held an informative meeting with students and conducted a training session that addressed the practice of establishing critical approaches to the content of project activities, specifics of Anti-Western narrative analysis and up-to-date issues.
During the meeting, the Memory and Disinformation Studies Direction head from the Institute for Development of Freedom of Information (IDFI), Anton Vatcharadze and the Head of Investigative Media Lab, Sopo Gelava shared with students the aims and objectives of the project, the importance of students' engagement and concentration of data collection and analysis on those narratives, which, in terms of news reporting, refer to western examples. They also underlined comparisons that are used to report news on social, cultural, economic and political issues.
Nowadays Russia actively uses its economic, financial, political and information leverage; wages information war and carries on propaganda to get our country back in its orbit. It should be pointed out that the existence of anti-western, pro-Russian movements within the country is the result of the Russian narrative. Because of long-term Soviet propaganda, part of the society still has nostalgia for the reunited Soviet Union and fear of European values, lifestyle and society in general.
Results of the national representative public opinion research conducted by the Georgian Information Integrity Program of USAID revealed that nostalgia for the Soviet past is still relevant. It is more rooted in the elderly, rural population and in some segments of ethnic minorities.
Within this project, the focus of the small research will be on the analysis of anti-western narratives created in the Georgian press in the 1970s with special reference to an overview of creating economic, social and cultural discourse in the most important daily newspaper "Komunisti" (The Communist). This newspaper was at the forefront of the anti-western informational war.
Objectives of the project:
- A better understanding of the historical development of anti-western propaganda that is enforced by the current Russian government
- Training of students (future journalists and social scientists) on critical reevaluation of modern actual issues and study of their core reasons;
- Raise awareness of long-term characteristics of anti-western propaganda and its historical roots;
- A search of archival materials and use for media purposes by trained students.
Understanding the roots of anti-western propaganda is pivotal to demonstrating the historical actuality of the modern tools of disinformation that are mostly used by Russian or pro-Russian sources.
The project is financed by the Institute for war and peace reporting (IWPR)