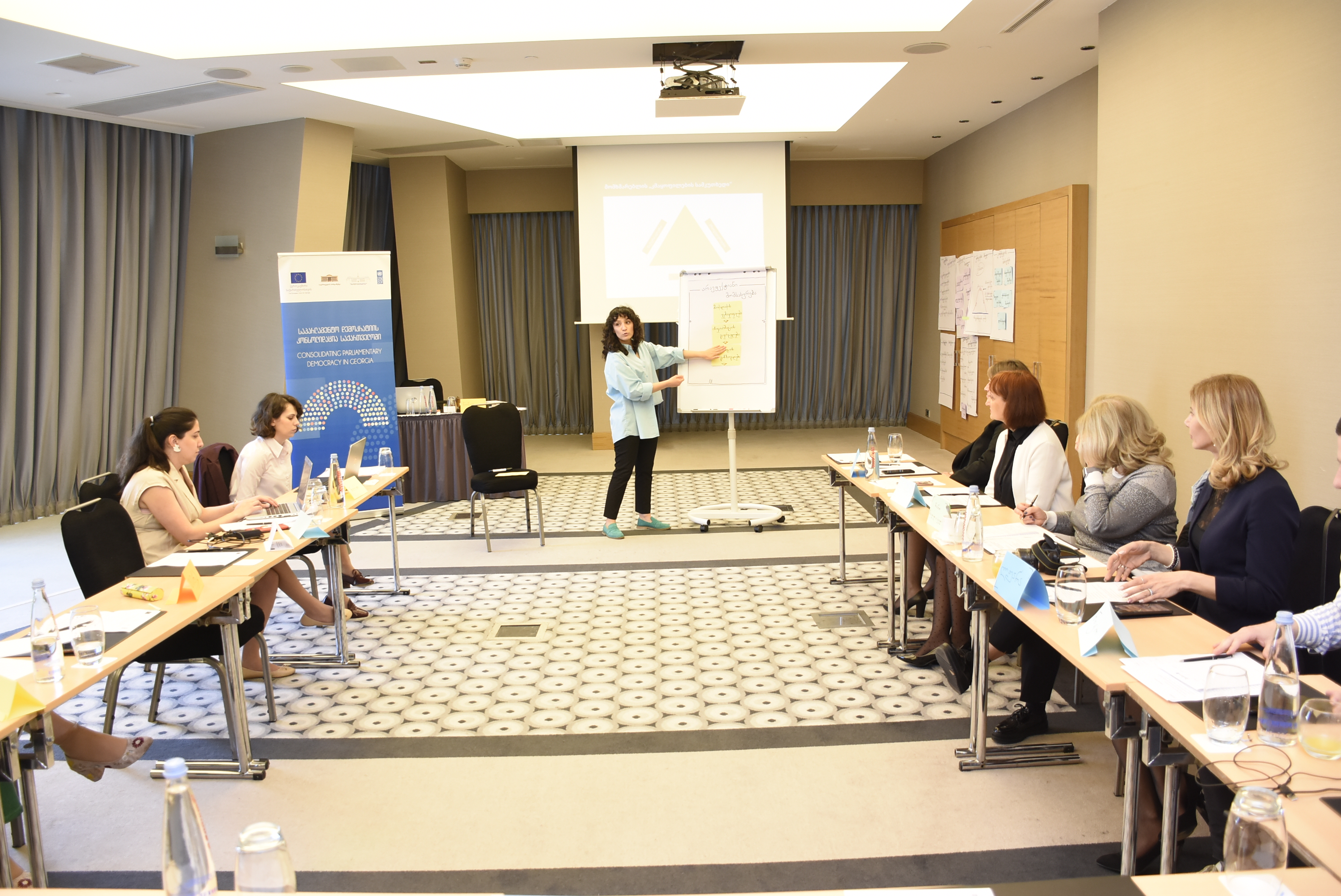 Another training envisaged by the Concept of the Ajara Supreme Council (SCA) Citizen Engagement Center was conducted for the staff of SCA. The Citizen Engagement Center in the Supreme Council was established within the framework of the SCA Open Governance Action Plan 2020-2021.
An independent consultant, Nino Chaladze, introduced the standards and ethics of service delivery both in person and online. Information shared during the training on the standards of public service delivery, citizen-centered service delivery and proper communication, will ensure that the Citizen Engagement Center provides high quality services to citizens and supports the increase of overall citizen engagement in the activities of the legislative body.
Training topics also included child psychology and communication with children. It is important to consider these issues when providing services to citizens. The citizen accompanied by a child will receive the necessary and interesting services in a timely and easy manner.
The training was held with the support of the European Union (EU) and the United Nations Development Programme (UNDP) in the framework of the project - Consolidation of Parliamentary Democracy in Georgia, organized by the United Nations Development Programme (UNDP) and the Institute for Development of Freedom of Information (IDFI).