News | Rule of Law and Human Rights | Article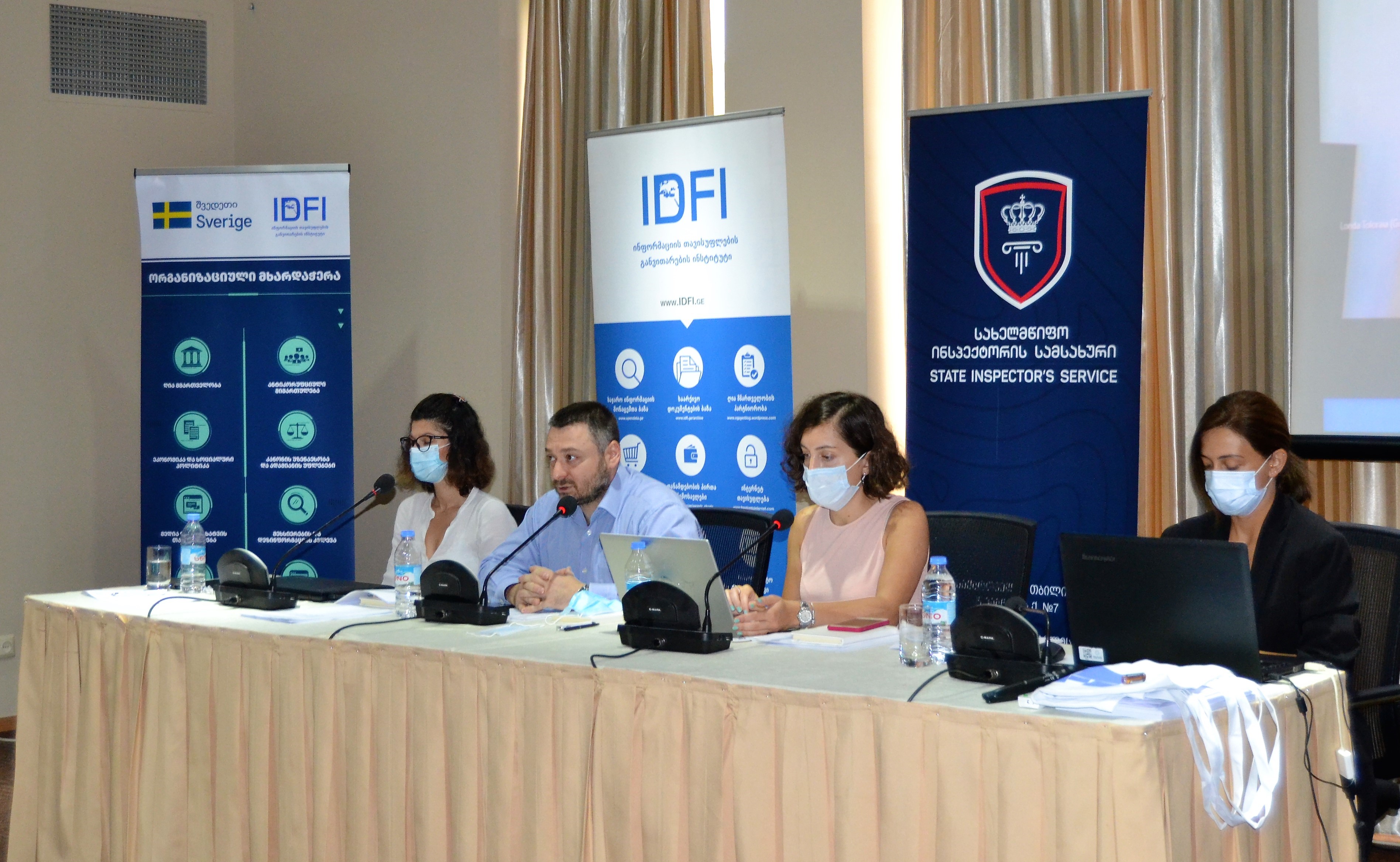 On August 3, 2021, in cooperation with the State Inspector's Service, the Institute for Development of Freedom of Information (IDFI) held the opening event of the joint summer school on personal data protection.
Executive Director of the Institute for Development of Freedom of Information - Giorgi Kldiashvili, the State Inspector - Londa Toloraia, and Maaike van Koldam - Ambassador of the Netherlands to Georgia, addressed the participants with welcoming speeches.
"The necessity to strengthen the personal data protection regime and raise public awareness on this issue is becoming clearer day by day. The recent developments in the country have confirmed that the problem still exists. Against the background of covert surveillance and illegal recording, it is critically important to ensure the protection of personal data. Raising awareness of the personal data protection standards, discussing the existing challenges, and exchanging opinions among the groups interested in the subject, especially among the students, is a step towards achieving the asserted goal." - said Giorgi Kldiashvili.
The 3rd and 4th year students, as well as the Master's students of the Law School students of the universities authorized in Georgia participate in the summer school.
Within the scope of the summer school, participants will learn about current issues related to personal data protection. The balance of the theoretical and practical componentsis maintained in the activities defined by the agenda as well as fundamental issues that are essential in the field of data protection are included in the schedule.
The summer school is held within the frame of the Project "Promoting Personal Data Protection in Georgia" funded by the Embassy of the Netherlands in Georgia and The Swedish International Development Cooperation Agency (Sida).