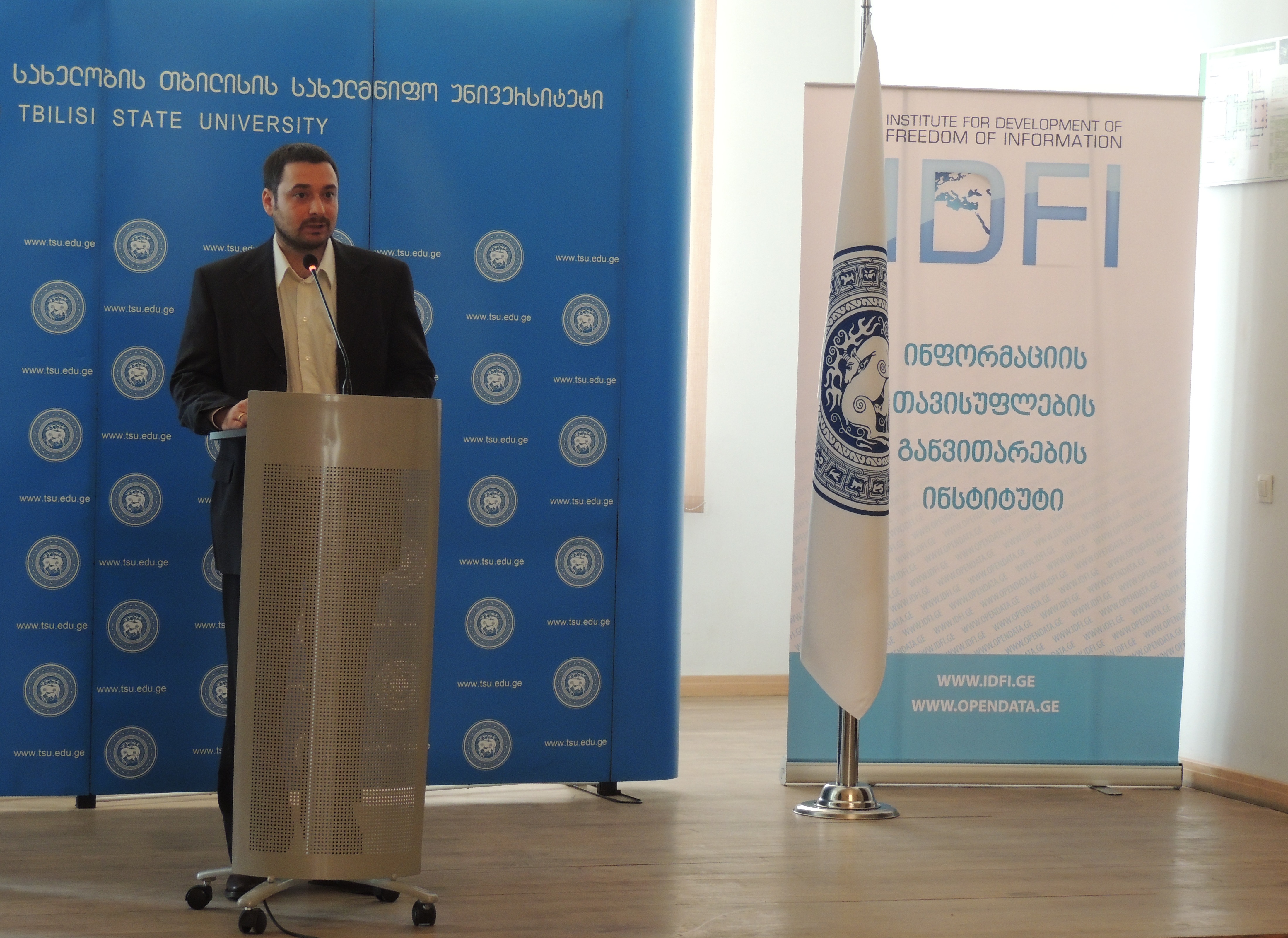 International Summer School ENPI beyond 2013 in South Caucasus Region: Challenges in Good Governance has officially started on August 25 at Tbilisi State University.

Tbilisi Mayor David Narmania, Rector of TSU Vladimer Papava, MP Tina Khidasheli, First vice Minister of Justice of Georgia Aleksandre Baramidze, Director at IDFI Giorgi Kldiashvili and others attended the opening of the Summer School.

Later, Aleksandre Baramidze spoke about justice system reform, the progress achieved in terms of democracy and transparency, the regulations, supporting freedom of information. Freedom of information is one of those topics, IDFI actively works on.
IDFI was actively involved in development of civil service reform concept too. This concept was the main topic of Ekaterine Kardava's (head of Civil Service Bureau) speech.
Board Chairman at IDFI, Levan Avalishvili will talk to students about access to public information in Georgia on August 26 and Open Government Partnership (OGP) as a Mechanism for Good Governance will be a topic of the meeting with Giorgi Kldiashvili on August 28.