News | Rule of Law and Human Rights | Article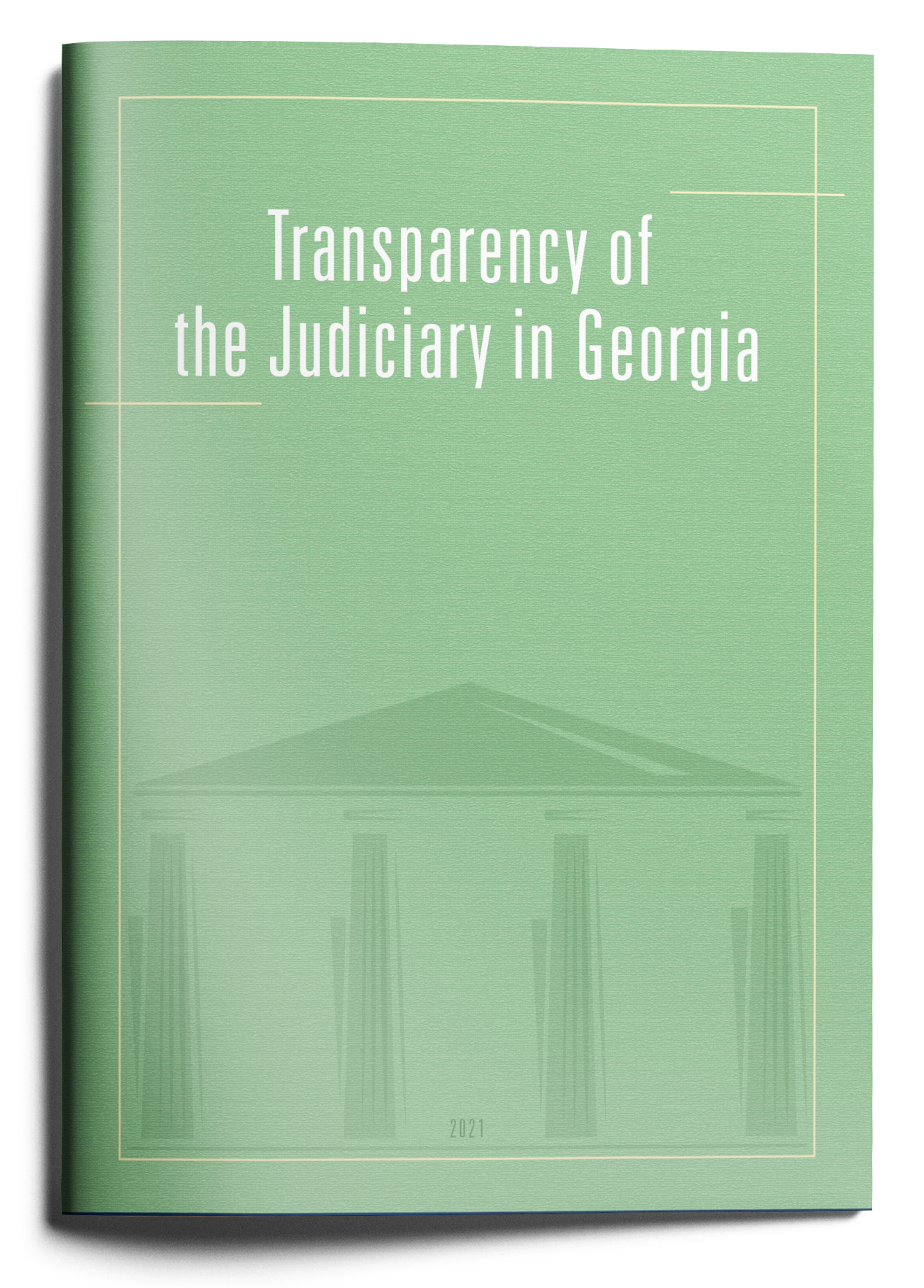 On March 15, 2021, the Institute for Development of Freedom of Information held the presentation of the study - "Transparency of the Judiciary in Georgia."
Event participants were welcomed by Giorgi Kldiashvili – Executive Director of IDFI, Nino Bakakuri – Supreme Court Judge, and Adam Schmidt - Director, Democracy, Rights and Governance at USAID Georgia.
"Transparency and openness significantly determine the public's trust in the judiciary. Our study focuses on the main gaps in the proactive transparency of the judiciary. I hope that our efforts will lead to some positive changes, improve the transparency of the judiciary and assist the judicial branch in planning and implementing further steps" – noted Giorgi Kldiashvili.
"Transparency of the judicial system is a key issue for the functioning of the judiciary as a third branch of the government. Transparency helps to increase public confidence, which the judiciary desperately needs to carry out its activities properly. The presented study is the document that will be very useful and noteworthy for the judiciary" – pointed out Nino Bakakuri.
"IDFI research, which constructively analyzes problem areas and challenges, is very timely and I believe it will lead to positive changes. It is constructive criticism that ensures process improvement. I hope that the cooperation between the judiciary and civil society will continue and the recommendations presented in the study will be implemented in practice" – declared Adam Schmidt.
The main findings and recommendations of the study were discussed by IDFI's Head of Rule of Law and Human Rights Direction – Ketevan Kukava, Lawyer – Nata Akhaladze, Lawyer/Researcher – Salome Chkhaidze, and Head of Research Direction – Goga Tushurashvili. Lia Mchedlishvili - Head of Statistics' Sector of Supreme Court of Georgia spoke about the current challenges and future plans regarding court statistics.
The study was prepared within the scope of the project "Enhancing Transparency of the Judiciary in Georgia" by the generous support of the American People through the United States Agency for International Development (USAID). The contents of this report are the sole responsibility of the "Institute for Development of Freedom of Information" (IDFI) and do not necessarily reflect the views of East-West Management Institute, USAID or the United States Government.
The full recording of the presentation is available here.