News | Good Governance | Publications | Article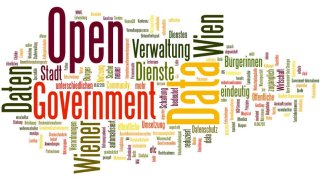 On February 12th 2015, Thursday, 11:00 AM at Tbilisi Marriott Hotel Institute for Development of Freedom of Information (IDFI) will name most transparent and closed public institutions revealed within the framework of the project.
IDFI will present observations on public information accessibility in administrative bodies conducted during the year of 2014 and will assess to what extent the high rate of FOI responses observed after 2012 Parliamentary elections is still evident in public institutions.
Within the framework of the project "Public Information Database – www.opendata.ge" IDFI assesses level of transparency in public institution since 2010.
The project is implemented with the support of Open Society – Georgia Foundation.
Within the auspices of the project, IDFI has sent 5 466 requests to 308 public institutions during the year of 2014.
Based on the statistical analyses conducted during the project, an entity with the highest progress in access to public information was revealed. The Institute will also name ministries showing the best practice of proactively disclosing information. Most transparent public institutions will also be announced during the presentation.
Public institutions showing 100% Access to Information Rating will be handed special certificates from IDFI.
Representatives of ministries and LEPLs, members of Diplomatic corps as well as CSOs and media representatives will be attend the event.
***
Contact Information:
Tamar Iakobidze
Project Analyst
Tel: +9955598241001
e-mail: t.iakobidze@idfi.ge