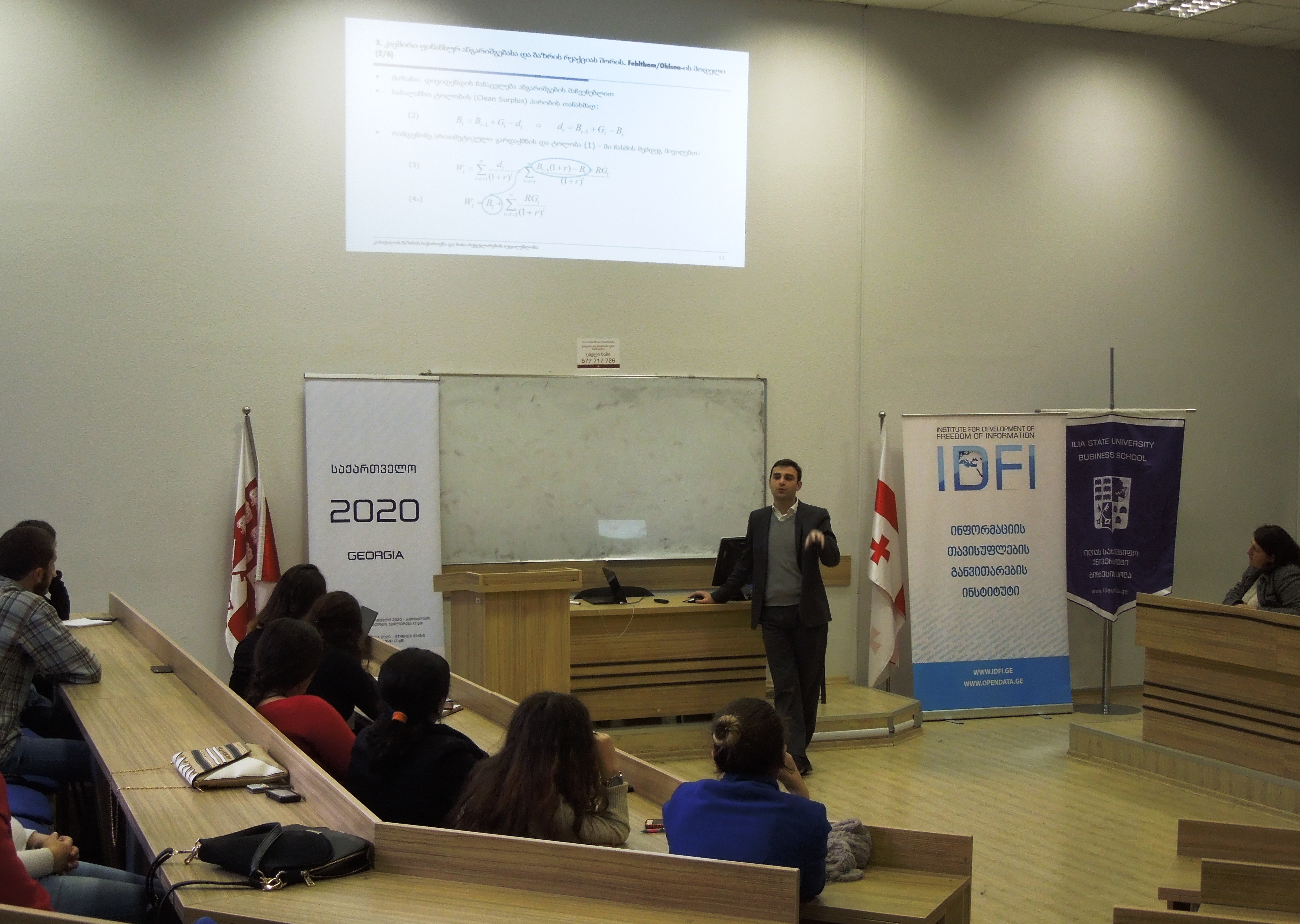 On December 1-4, IDFI organized series of lectures "Regulating Capital Market in Georgia – Transformation and Sustainability" at Ilia State University. The course was held within the framework of the project "Strategic Plan Georgia 2020 – Strengthening Public Involvement". The project is implemented by IDFI in cooperation with University of Bremen and with the financial support of Federal Foreign Office of Germany.
The courses were led by Nikoloz Koiava - researcher from University of Bremen. On the first day of the series, the researcher discussed the importance of capital markets and the necessity of its regulation. Koiava emphasized the significance of capital markets for states in transition and talked about the informational asymmetry, as one of the main issues prompting the regulatory intervention. Koiava also analyzed the relationship between financial reporting and market reaction and introduced the model of institutional arrangement of capital markets.
On the second day of the lecture, Koiava discussed the utopian character of the ideal system. The Researcher also elaborated the neo-classical theory of regulating market economy and analyzed the transformation and institutional rearrangements of this model. The researcher assessed the sustainability, consistency and compatibility of the components of regulatory system and discussed the regulation of capital market as a sustainable system comprised of coherent components.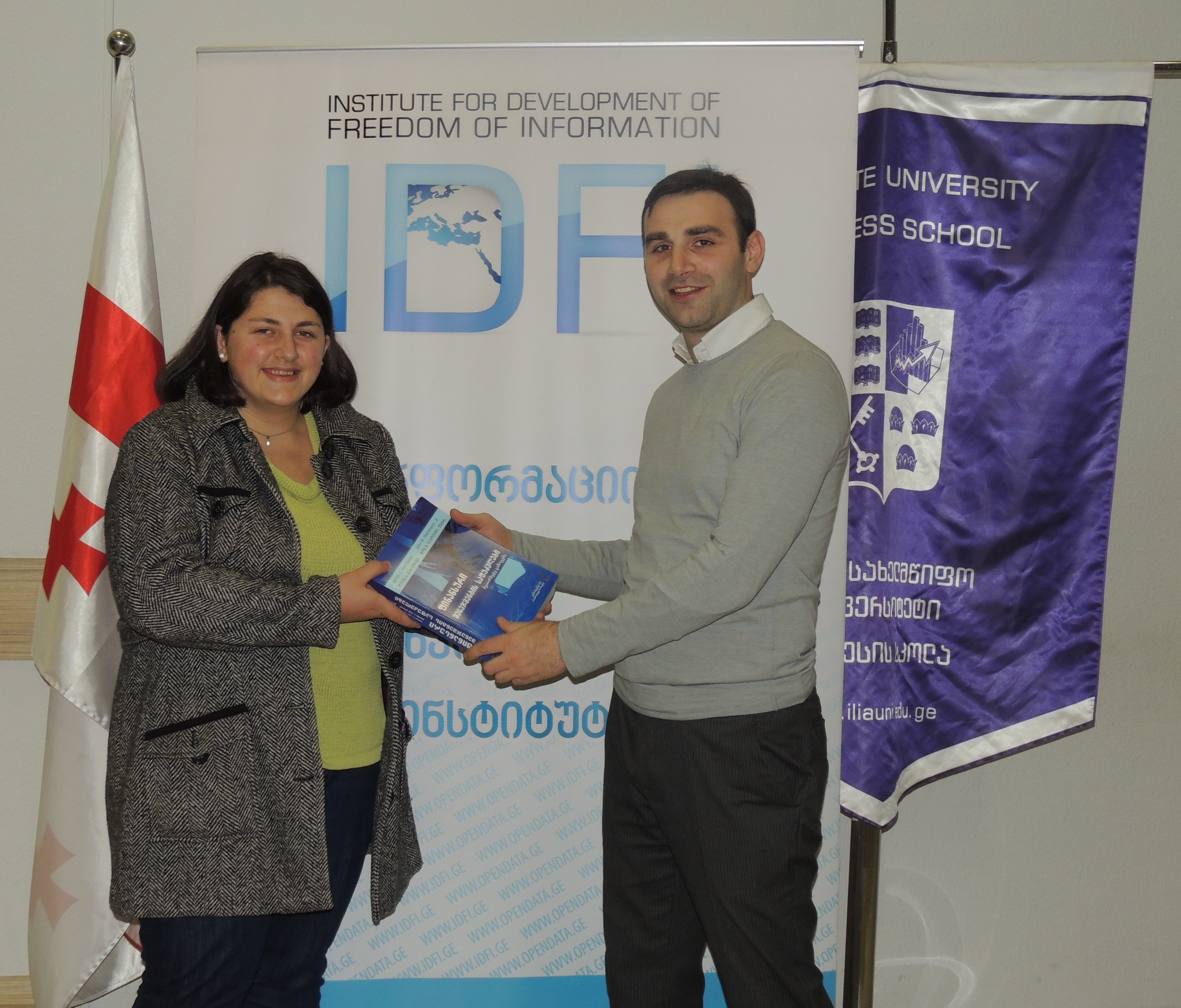 Uniform framework for capital market regulation was the main topic of discussion on the third day of the lecturing course. Koiava talked about the external factors effecting capital markets and discussed the issue of availability of information. He analyzed legal framework, major sources of finance and social-economic environment as major external factors having an impact on capital markets.
On the last day of the course, Koiava discussed capital market arrangement and reforms in Georgia. He introduced the chronological transformation of capital market and using comparative analysis, assessed the institutional arrangement of capital market in Georgia.
After the four-day session, the students participating in the course received joint certificates from IDFI, Bremen University and Ilia State University. Furthermore, active students were rewarded with textbooks as a complimentary gift.
Click here to view the photo album published on Ilia State University's official Facebook page.