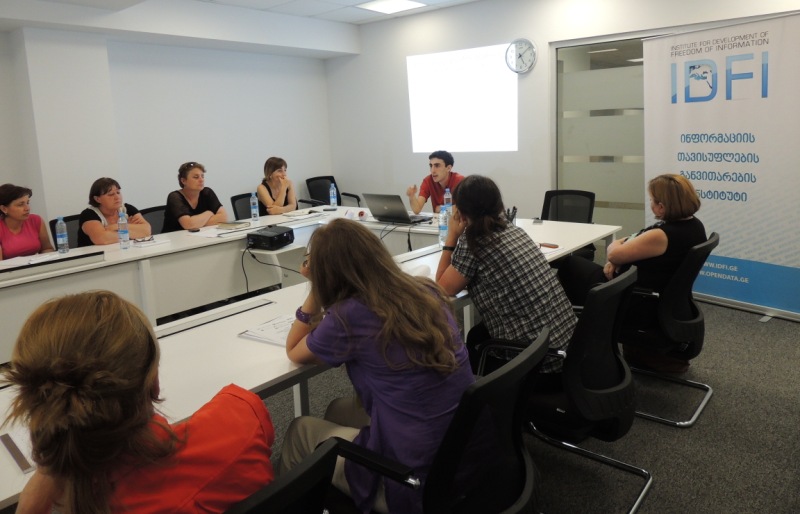 On August 20th, 2015 representatives of Institute for Development of Freedom of Information (IDFI), analyst - Goga Tushurashvili and Lawyer - Nino Merebashvili held a training for librarians from the regions of Georgia. The Training Center of Justice served as the venue of the event. The subjects of the training were: access to public information, Open Governance Partnership, proactive disclosure of public information and transparency of state budget.

The training was held within the scopes of Open Government Partnership Initiative.

The representatives of IDFI shared their experience and knowledge with the participants on the above mentioned topics. Moreover the audience was introduced to the working mechanisms of the partnership and got acquainted with the positive steps that have been taken within the auspices of OGP since Georgia joined the partnership.
It should be emphasized that within the scopes of OGP Government of Georgia has undertaken the obligation to modernize public libraries. As a result along with traditional purposes libraries will acquire functions of Community Centers. This does not only imply renovating the libraries and providing them with modern technologies and access to internet but most importantly rising qualification of human recourses, which will later serve the needs of society in the regions.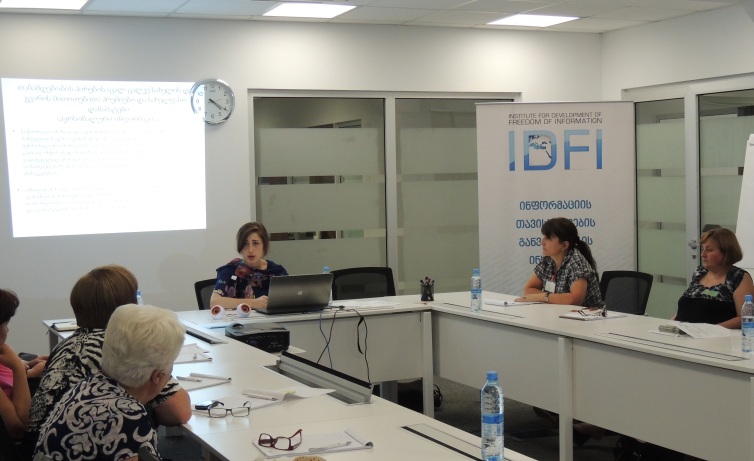 IDFI has joined the Open Government Partnership in 2011 and has been a member of the Steering Committee for two years. IDFI does not only monitor the process of meeting the obligations undertaken within the scopes of OGP by the government but has also established active partnership with the authorities in order to make achieving the common goal possible.