News | FIGHTING CORRUPTION | Publications | Article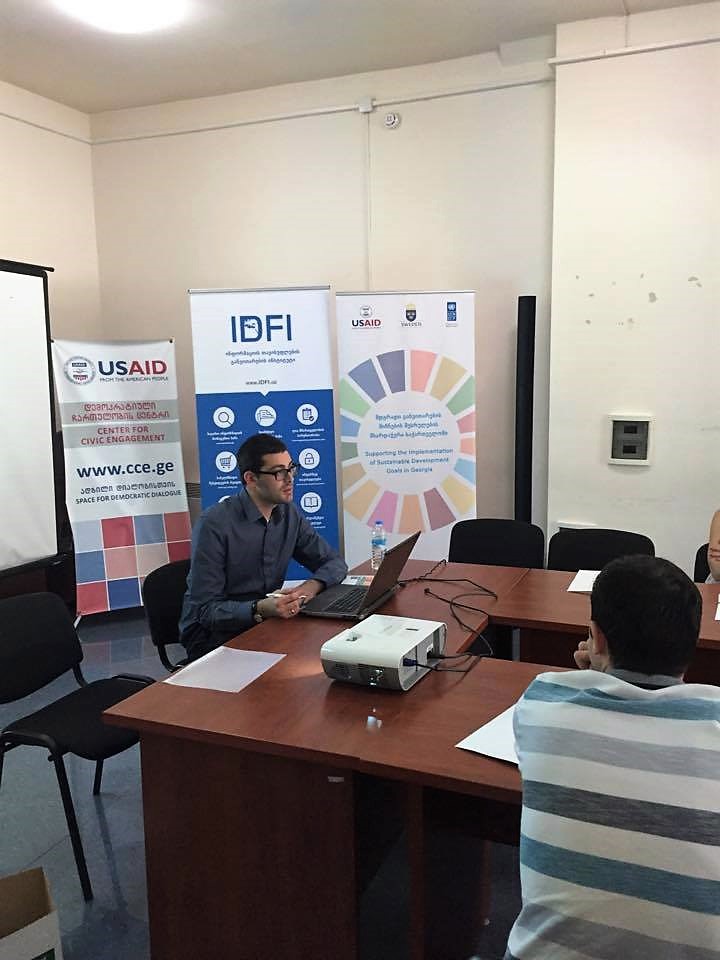 IDFI in cooperation with the United Nations Development Programme (UNDP), and with the financial support from the Government of Sweden hosted a meeting on the 2030 UN Sustainable Development Agenda at the Gori Civic Engagement Center.
IDFI representative Saba Buadze presented the Sustainable Development Goals (SDGs) and their component objectives. The meeting was attended by representatives of Gori, Kaspi, Kareli and Khashuri municipalities.
IDFI also presented the ongoing process of SDG nationalization in Georgia that is being implemented by the government and other responsible state agencies. One of the main topics of discussion was the inclusion of SDGs in municipal development strategies, since successful achievement of SDGs depends on the combined efforts of all the branches of government as well as the private sector and civil society. Municipality representatives stated that they take part in developing strategic documents and that including SDGs in these documents in the future would be important.
Also discussed was the participation of municipalities in SDG monitoring. Participants suggested creating coordinating mechanisms that would facilitate this involvement.
IDFI and the Government Administration continue to raise awareness on SDGs and plan to hold more meetings with students, public servants and private sector representatives.