News | FIGHTING CORRUPTION | Publications | Report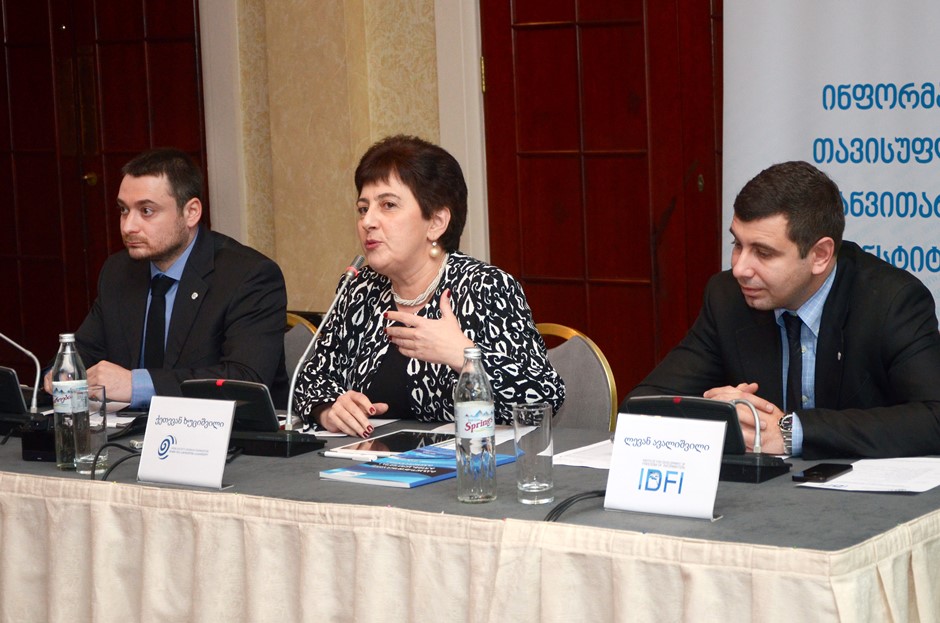 On December 11, the Institute for Development of Freedom of Information (IDFI) and Open Society -Georgia Foundation (OSGF) organized a presentation of the report summarizing the situation regarding Freedom of Information (FOI) in Georgia during the period of 2010-2015.

The event was opened by the Director of IDFI, Giorgi Kldiashvili, who discussed the main trends and challenges of accessibility of public information in 2010-2015. He summarized the five years of work on the project "Public Information Database – www.opendata.ge" and discussed the results.
OpenData.ge was acknowledged as one of the first globally successful public information databases. Giorgi Kldiashvili noted that over the last five years, access to public information has improved significantly.
The Executive Director of OSGF, Ketevan Khutsishvili assessed OpenData.ge as a successful project. She talked about the importance of FOI and IDFI's contribution in this regard. Khutsishvili also noted that the legislation adopted in 1996 regarding FOI does not meet the modern international standards and the new legislation formulated with the support of OSGF, if adopted, would significantly improve the current environment for more publicity.

Chairman of the Board of IDFI, Levan Avalishvili, talked about the statistical data on access to public information. Within the framework of the project "Public Information Database – www.opendata.ge", 30152 FOI requests were sent by IDFI to public institutions, and only 24 438 replies were received.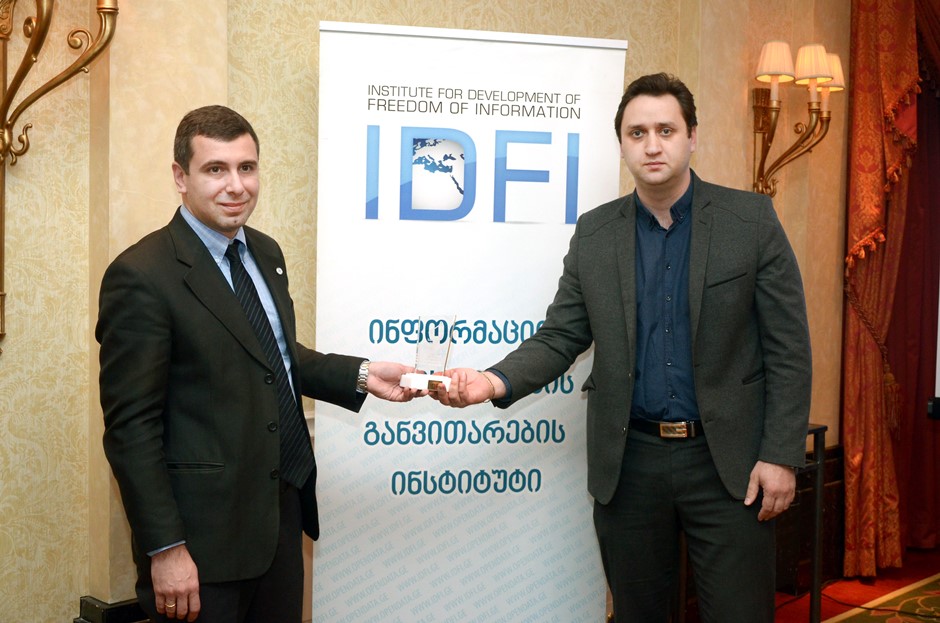 Based on the statistical data acquired throughout the projects carried out in 2010-2015, IDFI has named the most accountable public institutions:
• Office of Public Defender (Ombudsman) of Georgia
• Municipal Board of Dmanisi

The most accountable public institutions revealed during 2015 are:
• Ministry of Regional Development and Infrastructure
• Ministry of Sport and Youth Affairs
• Ministry of Internally Displaced Persons from the Occupied Territories, Accommodation and Refugees of Georgia
• Ministry of Environment and Natural Resources
• Government of Autonomous Republic of Adjara and all the Ministries of Autonomous Republic of Adjara.


Within the framework of the project implemented by IDFI the most closed public institution - the Ministry of Economy and Sustainable Development was also revealed. The ministry left the highest number of our requests (44) unanswered.

Levan Avalishvili named three public entities, which has worsened its results considering to previous years. These public entities are:

• The Ministry of Justice worsened its rating by 45.9% compared to 2014 due to the fact that it left 25 requests of IDFI unanswered.
• Ministry of Economy and Sustainable Development of Georgia has left 44 request unanswered, hence showed 50.2% regress.
• In 2015, Administration of the Government of Georgia has received 23% of Access to Information Rating thus worsening the figure by 74.8% as compared to previous years.

Presentation of Giorgi Kldiashvili
Presentation of Levan Avalishvili