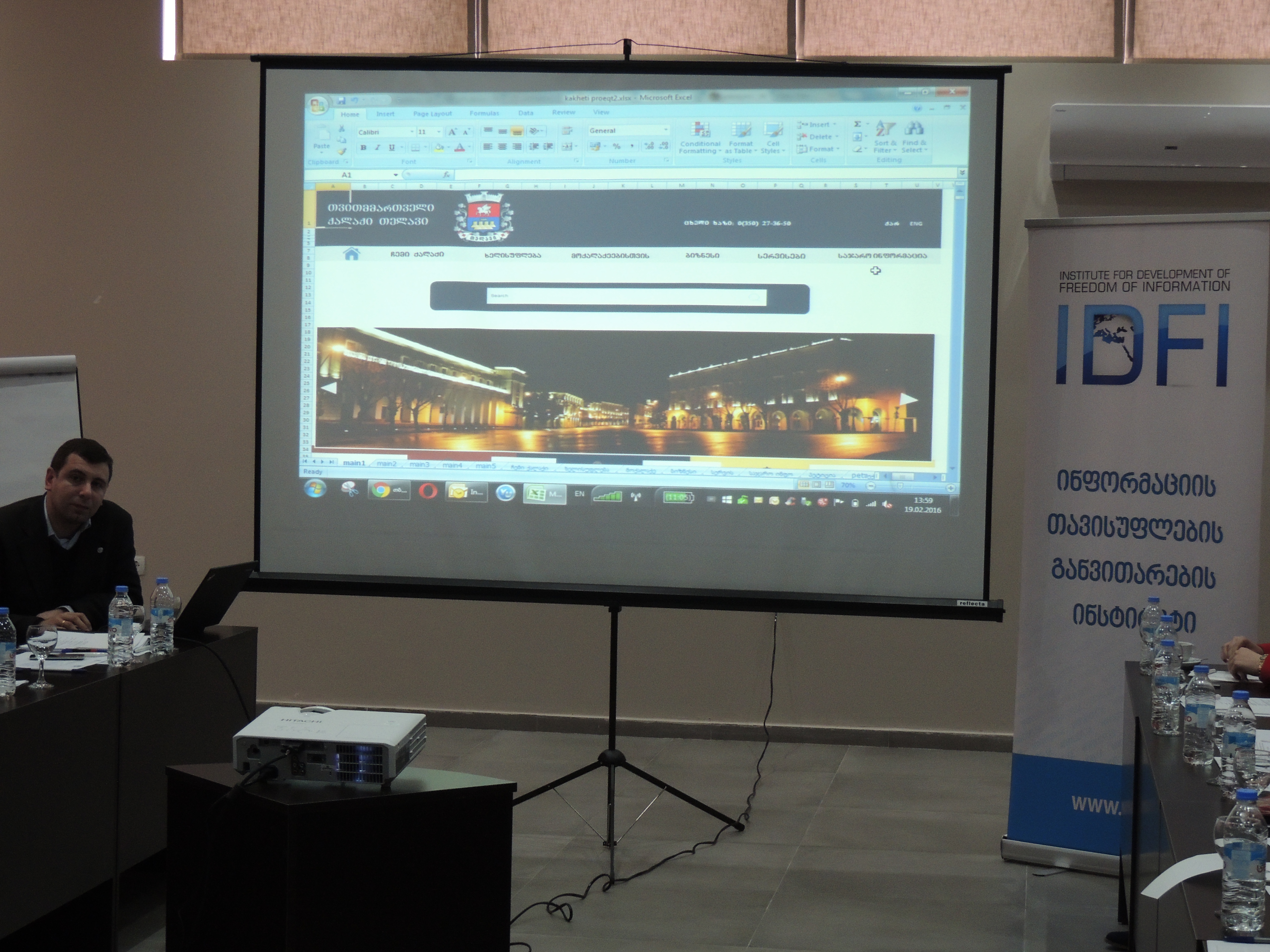 On February 19, 2016, the Institute for the Development of Freedom of Information held a meeting with the representatives of the
municipalities of the Kakheti region. Within the meeting IDFI presented the project "Improving Electronic Transparency in the Municipalities of Kakheti and Promoting Public Engagement in the Work of Local Self-Governments".
During the meeting IDFI presented its findings about the local regulatory framework on electronic transparency, public engagement and the existing situation on the proactive publication of public information. IDFI presented the analysis of international best practices on municipal webpages and the first version of the model webpage structure to the Gamgebelis and Heads of the City Council.

The Institute presented its vision about the municipal webpages to the meeting participants and expressed its commitment to create new web platforms that will be implemented with the involvement of the municipalities. Within the project supported by Open Society Georgia Foundation, IDFI will not only prepare the webpage concept but will also be involved during the implementation process. Moreover, IDFI expressed its readiness to prepare relevant municipal employees in administering the webpage and posting content. A discussion about the needs of the municipalities and the existing situation about the webpages was also held within the scope of the meeting.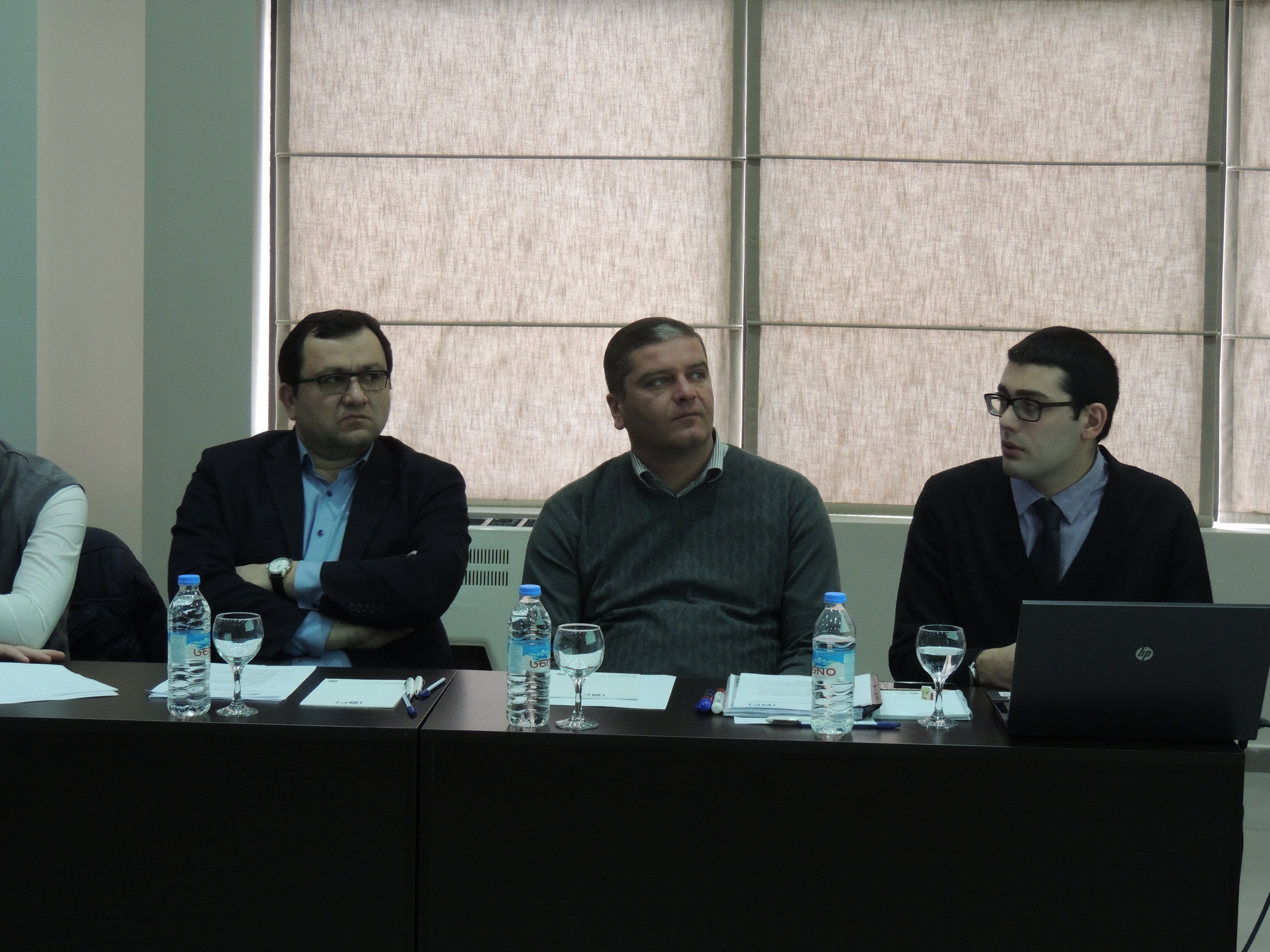 The importance of the project is particularly great after the recent amendments in the Municipal Code, which has created the need of incorporating principles of electronic transparency and public participation in the municipal webpages. In particular, the new Code laid down minimum standards for proactive publication of public information as well as obligations for providing different forms of public participation. Based on the above-mentioned information, it is particularly important that the municipal web resources reflect the needs of the public, legal obligations and international best practices.

It must be mentioned that the project is important to implement the model best practice in the municipalities of Georgia, which means that its successful implementation will serve as a catalyst for reforming municipal webpages according to international standards.

IDFI cooperates with the Government Administration of Georgia and the Office of the Governor of Kakheti.