News | Research | Archives | Memory and Disinformation Studies | Publications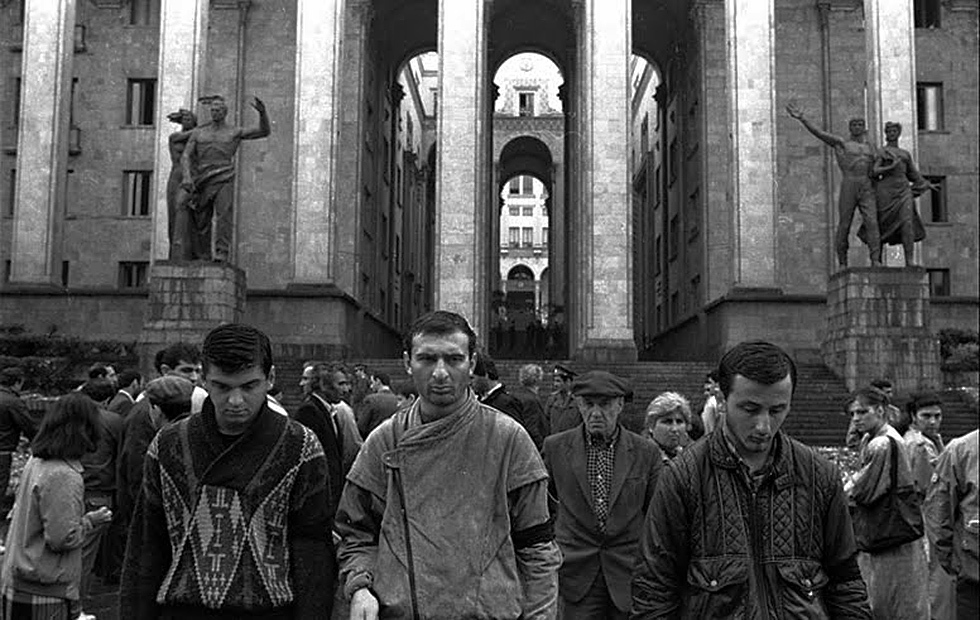 April 9, 2016, marks 27 years after the tragedy of 1989, when Soviet forces raided a peaceful demonstration in Georgia's capital Tbilisi.
To mark this day, we decided to publish related intelligence documents recently unclassified by the United States. These documents include analytical reports on the events of April 1989 in Georgia prepared by relevant US state agencies (Directorate of Intelligence, State Department, US Embassy in Moscow).

We were able to get hold of these documents with the help of our partner CSO - the National Security Archive at George Washington University, which was kind enough to request the documents from US state archives, where they were kept for years as classified information.
Not only do the documents cover the events of April 9, 1989, but they also analyze the underlying political tension. This is one of the first occasions when classified documents on Georgia's recent history kept in US state archives have been made public.
The documents review the events prior to April 9, 1989, that eventually led to the escalation:

• Document 1. April 6, 1989 - Political Turmoil in Georgia over Abkhazia
• Document 2. April 7, 1989 - Abkhazia First Secretary Removed; Tbilisi Demonstrations Continue
• Document 3. April 8, 1989 - Ethnic Conflict Erupts in Georgian Republic

And analyze the April 9 tragedy and related events:

• Document 4. April 10, 1989 - Demonstrations Turn Violent in Georgia
• Document 5. April 11, 1989 - Georgia Simmering
• Document 6. April 12, 1989 - Georgia Quiet But Tense
• Document 7. April 15, 1989 - New Party Chief in Georgia
• Document 8. April 26, 1989 - Riot Control Agents Used in Tbilisi

Perhaps the most interesting of the documents is the report on the visit of a US consular officer in Leningrad to Tbilisi on May 27, 1989, and his conversation with the leader of the Georgian National Movement Zviad Gamsakhurdia:

• Document 9. May 27, 1989 - Conversation with Georgian Dissident

The document clearly reflects Gamsakhurdia's attitude towards the April 9 raid, the prospects for Georgia's independence, and events ongoing in Abkhazia at the time.

The documents show that the US State Department and intelligence services paid close attention to the historic developments taking place in Soviet Georgia, however, they did not have access to factual information on the ground, and relied mostly on Soviet and international press reports.