News | Economics and Social Policy | Publications | Article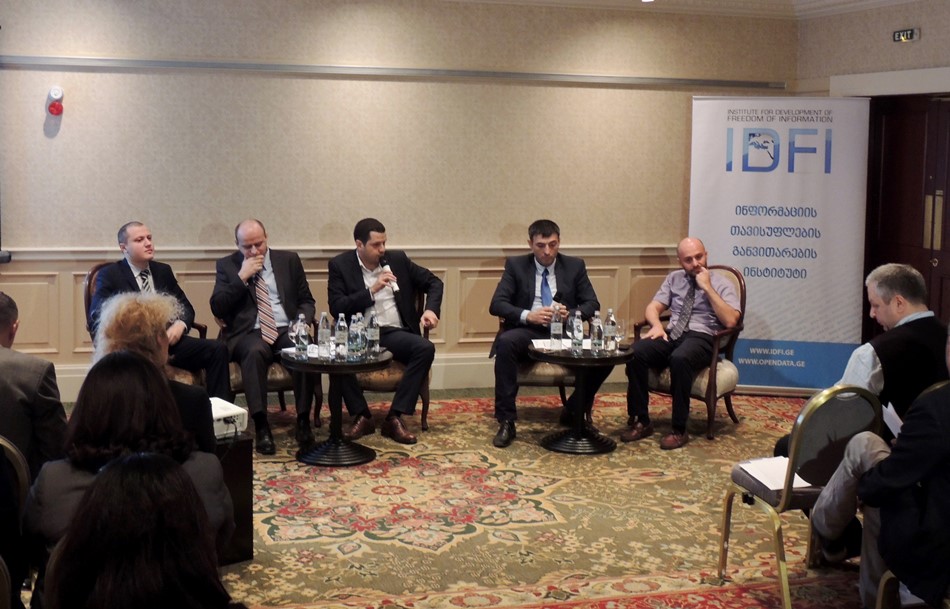 On Thursday, September 17, the Institute for Development of Freedom of Information (IDFI) organized the discussion - "The Effects of Depreciation of National Currency on the Georgian Economy". The discussion was held within the framework of the project "Strategic Plan Georgia 2020 - Strengthening Public Involvement".
Representatives of the Georgian Government, National Bank of Georgia, non-governmental and research organizations participated in the discussion. The speakers for the discussion panel included: Head of the Macroeconomics and Statistics Department of the National Bank of Georgia - Giorgi Barbakadze; Head of the Fiscal Forecasting Department of the Ministry of Finance of Georgia - Nikoloz Gagua; independent experts - Beso Namchavadze and Irakli Dogonadze.
The speakers discussed the causes of the depreciation of Lari and talked about the negative consequences of the depreciation of the national currency in short and mid-term perspective. The panelists stressed the role of external factors affecting the depreciation of Lari. External shocks, such as the drop in oil prices, the conflict between Russia and Ukraine and the reduction in remittances were emphasised.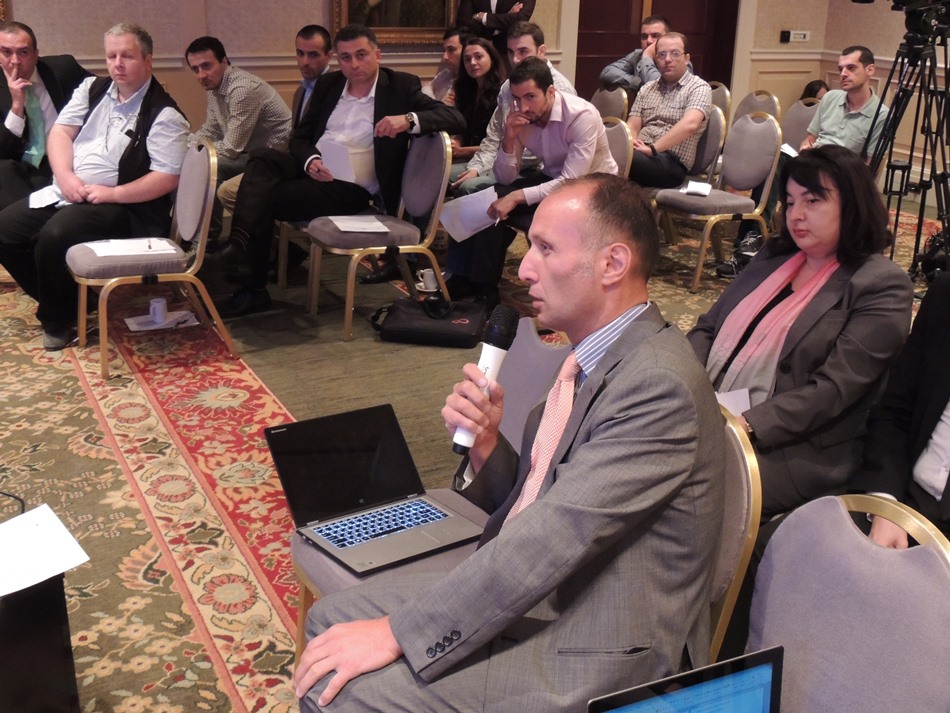 According to the representative of the National Bank of Georgia, the negative effects of external shocks are already fully reflected in the exchange rate of Georgian Lari and in this respect, further depreciation of the currency is no longer expected. In addition, panelists discussed the inflation rate - predicted its increase up to 7% and the gradual decrease of the indicator by the beginning of 2016.
Independent experts criticised the government's economic policies. For instance, according to Beso Namchavadze, despite signing the Association Agreement with the European Union and the depreciation of national currency against Euro, Georgian economy still lacks competitiveness. The evidence of the lack of competitiveness is the decrease in the volume of exports from Georgia to the EU in the first two quarters of the year 2015, compared to the same period of the previous year.
Invited guests actively participated in the discussion through questions and comments.
The project "Strategic Plan Georgia 2020 - Strengthening Public Involvement" includes a series of four other discussions on the following topics.
Broadband development of Georgia
Fiscal Stability
Educational Reform/Pension Reform
Universal Health Care Reform
The project is implementing in cooperation with Bremen University and with the financial support of the Federal Foreign Office of Germany.