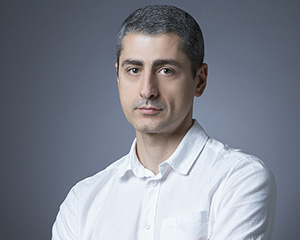 d.dolidze@idfi.ge
+99532 2 921514
David Dolidze
Finance and Administrative Manager
David Dolidze joined IDFI in May 2019 as Finance and Administrative Manager. Before joining IDFI, David mostly worked in the private sector, initially on different positions from Project Assistant to Project Manager. In 2005-2008, he worked for Sante GMT Products as Procurement Manager, where he was responsible for organizing procurement processes by employing simpler and more flexible working instruments and methods.
Later in 2009-2012, he was performing as Head of Logistics of the largest local wholesale staples supplier Foodservice Ltd., where his focus was on streamlining the logistics policy for higher effectiveness and efficiency with the aim of improving the company's is bottom-line. Starting from 2012 until 2019, he was a Project Manager of the food ingredients manufacturer and supplier Dinolego Ltd., where he was responsible for market development. During his service and with his shared contributions the company introduced a lot of innovative solutions for food and beverage applications enabling the local food and beverage manufacturers to substantially reduce the cost-in-use.

David holds a bachelor's degree in Humanities and a bachelor's degree in Corporate Finance and Valuation. He is fond of philosophy, psychology, sociology, economics and finances.