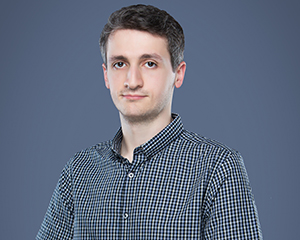 s.kevkhishvili@idfi.ge
+99532 2921514
Sandro Kevkhishvili
Analyst/Editor
Sandro joined the IDFI team in March 2016 as the editor and translator of most written material produced by the organization.

Previously, he worked as a researcher at Transparency International Georgia for 3 years. He also works as a freelance translator since 2014.

Sandro holds a Bachelor's Degree in Anthropology from Williams College (MA), and a Master's Degree in Sociology from Ilia State University.

Sandro is fluent in English and Russian, and has intermediate proficiency in German and Japanese.
Sandro Kevkhishvili ('s) publications